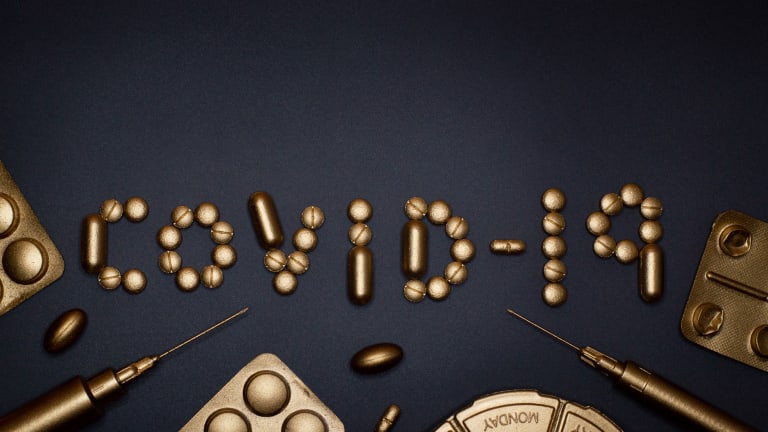 COVID Vaccination and Myeloproliferative Neoplasms
COVID vaccine data encouraging in MPN Patients
Encouraging results have been observed from initial studies evaluating vaccines targeting the novel beta coronavirus which causes severe acute respiratory syndrome coronavirus 2 (SARS-CoV-2). Over 90% of individuals without cancer or blood disorders are effectively vaccinated with the Pfizer or Moderna two dose vaccine schedule. Early reports however suggest that the effectiveness of these vaccines in immunosuppressed populations, including patients with hematological cancers is significantly less. Despite the American Society of Hematology recommendation that all patients get vaccinated, patients with lymphoma, leukemia, myeloma and myeloproliferative neoplasms (MPN) have been unsure about what to do. The first data is now available regarding vaccination in patients with MPN's.2-7
Myeloproliferative neoplasms are a related group of blood cancers. In these disorders, the bone marrow cells that produce blood cells develop and function abnormally. The three main types of MPN are polycythemia vera (PV), essential thrombocythemia (ET), and primary myelofibrosis (PMF). In addition to developing on its own, myelofibrosis may also develop as a result of ET or PMF.
MPN's and myelofibrosis (MF) in particular are associated with heterogenous immune defects which are influenced by patient age, disease subtype and the use of current therapies in little information has been available to guide patients about vaccine effectiveness. Doctors from London evaluated the immune response in MPN's in MF patients following their first injection of BNT162b2 vaccine and report encouraging results.1
Positive neutralizing antibodies were detected in 85.7% (18) of patients.
A memory T cell response was observed in 80% (16) of patients, with a CD4+ T cell response in 75% (15) and a CD8+ T cell response in 35% (7).
These results suggest that most individuals with an MPN do mount an effective immune response and for the first time, provide some reassurance regarding vaccination. While the lack of antibody response in a previous study of lymphoma patients created consternation among all patients with blood disorders, the memory T cell response reported here may prove to be particularly important with regards to ongoing immunity against SARS-CoV-2.
Connect with Others - Join the Cancer Connect MPN Community of over 6200 MPN Patients
Neutralizing antibodies are more easily measured and have been the focus of evaluating vaccine effectiveness. In fact a marked decline in neutralizing antibodies in the 3 months following infection has been reported.8 The T cell response however remains evident at 6 months post infection9 and in fact memory T cell response appears significantly more durable than antibodies14,15. Further analyses of the immune response to a second injection of BNT162b2, as well as the response to other vaccines against SARS-CoV-2 will be available in the future to further define optimal vaccination strategies.
References
Polack FP, Thomas SJ, Kitchin N, Absalon J, Gurtman A, Lockhart S, et al. Safety and Efficacy of the BNT162b2 mRNA Covid-19 Vaccine. N Engl J Med. 2020;383(27):2603-15.
Voysey M, Clemens SAC, Madhi SA, Weckx LY, Folegatti PM, Aley PK, et al. Safety and efficacy of the ChAdOx1 nCoV-19 vaccine (AZD1222) against SARS-CoV-2: an interim analysis of four randomised controlled trials in Brazil, South Africa, and the UK. Lancet. 2021 9;397(10269):99- 111.
Monin-Aldama L, Laing AG, Muñoz-Ruiz M, McKenzie DR, del Molino del Barrio I, Alaguthurai T, et al. Interim results of the safety and immune-efficacy of 1 versus 2 doses of COVID-19 vaccine BNT162b2 for cancer patients in the context of the UK vaccine priority guidelines. medRxiv. 2021:2021.03.17.21253131
McLornan, D.P., Khan, A.A. & Harrison, C.N. (2015) Immunological Consequences of JAK Inhibition: Friend or Foe? Current Hematologic Malignancy Reports, 10, 370–379.
Heine, A., Held, S.A.E., Daecke, S.N., Wallner, S., Yajnanarayana, S.P., Kurts, C., Wolf, D. & Brossart, P. (2013) The JAK-inhibitor ruxolitinib impairs dendritic cell function in vitro and in vivo. Blood, 122, 1192–1202
Landtblom AR, Andersson TM, Dickman PW, Smedby KE, Eloranta S et al. Risk of infections in patients with myeloproliferative neoplasms-a population-based cohort study of 8363 patients. Leukemia. 2021;35(2):476-484.
Crodel CC, Jentsch-Ullrich K, Koschmieder S, Kämpfe D, Griesshammer M, Döhner K, et al. Frequency of infections in 948 MPN patients: a prospective multicenter patient-reported pilot study. Leukemia. 2020 Jul;34(7):1949-1953. doi: 10.1038/s41375-020-0890-1. Epub 2020 May 30. Erratum in: Leukemia. 2020 Jul 10;: PMID: 32474573; PMCID: PMC7261209.
Polverelli, N, Palumbo, GA, Binotto, G, Abruzzese, E, Benevolo, G., Bergamaschi, M et al. Epidemiology, outcome, and risk factors for infectious complications in myelofibrosis patients receiving ruxolitinib: A multicenter study on 446 patients. Hematological Oncology. 2018; 36: 561– 56
Pickering S, Betancor G, Galao RP, Merrick B, Signell AW, Wilson HD, et al. Comparative assessment of multiple COVID-19 serological technologies supports continued evaluation of point-ofcare lateral flow assays in hospital and community healthcare settings. PLoS Pathog. 2020;16(9):e1008817.
Seow J, Graham C, Merrick B, Acors S, Pickering S, Steel KJA, et al. Longitudinal observation and decline of neutralizing antibody responses in the three months following SARS-CoV-2 infection in humans. Nat Microbiol. 2020;5(12):1598-607
Harrington P, Harrison CN, Dillon R, Radia DH, Rezvani K, Raj K, et al. Evidence of robust memory T-cell responses in patients with chronic myeloproliferative neoplasms following infection with severe acute respiratory syndrome coronavirus-2 (SARS-CoV-2). Br J Haematol. 2021.
Sahin U, Muik A, Derhovanessian E, Vogler I, Kranz LM, Vormehr M, et al. COVID-19 vaccine BNT162b1 elicits human antibody and TH1 T cell responses. Nature. 2020;586(7830):594-9.
Yang LT, Peng H, Zhu ZL, Li G, Huang ZT, et al. Long-lived effector/central memory T-cell responses to severe acute respiratory syndrome coronavirus (SARS-CoV) S antigen in recovered SARS patients. Clin. Immunol. 120:171–178.
Channappanavar R, Fett C, Zhao J, Meyerholz DK, Perlman S. Virus-specific memory CD8 T cells provide substantial protection from lethal severe acute respiratory syndrome coronavirus infection. J Virol. 2014;88(19):11034-44.