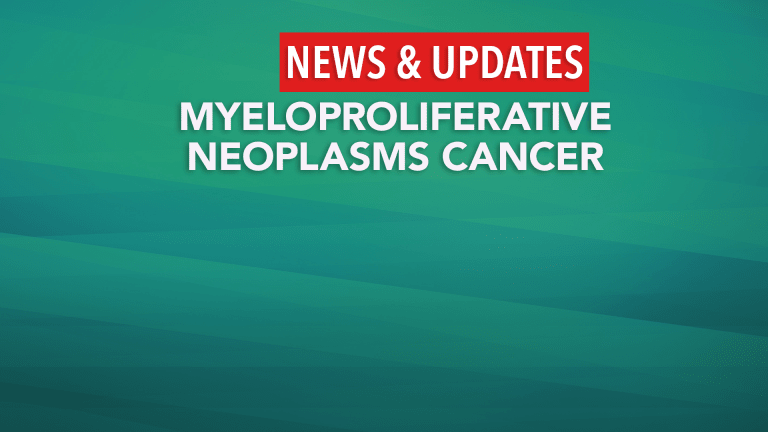 Jakafi Does'nt Increase Risk of New Cancers
Study suggests Jakafi not associated with increase in significant secondary malignancies.
by Dr.C.H. Weaver M.D. updated 3/2022
Jakafi (ruxolitinib) has become the standard of care for treatment of Polycythemia Vera (PV) and Myelofibrosis (MF) because it improves symptoms and prolongs survival.1,2 Should patients with myeloproliferative neoplasms (MPNs) however be concerned about a risk of secondary malignancies occurring with Jakafi? Some previous reports have suggested that patients on long term Jakafi may be at risk for developing a new or "secondary" malignancy.4 In a large retrospective trial doctors reported that non-melanoma skin cancer, but not other malignancies were more common in individuals on Jakafi.4
About PV and MF
Polycythemia vera and MF are slow-growing blood cancers that belongs to a group of blood disorders called myeloproliferative neoplasms. In these disorders, the bone marrow cells that produce blood cells develop and function abnormally. In PV the bone marrow makes too many blood cells, particularly red blood cells. These excess cells thicken the blood and can cause complications, such as a risk of blood clots or bleeding. Without treatment, PV can be life threatening and can eventually progress to more serious blood cancers, such as myelofibrosis or acute leukemia. Effective treatment, however, can significantly decrease risks and complications.
About Jakafi® (ruxolitinib)
Jakafi is a first-in-class JAK1/JAK2 inhibitor approved by the U.S. Food and Drug Administration for treatment of people with PV who have had an inadequate response to or are intolerant of hydroxyurea. Jakafi is also indicated for treatment of people with intermediate or high-risk myelofibrosis (MF), including primary MF, post–polycythemia vera MF, and post–essential thrombocythemia MF.
To further investigate whether there is an association between Jakafi therapy in Polycythemia Vera (PV) and Myelofibrosis researchers conducted a retrospective, single-center study in 289 PV patients who had received Jakafi for a median treatment duration of 48 months. With a median follow-up of 97 months (1-395) after PV diagnosis, 24 new malignancies occurred. When they compared the number of PV patients with Jakafi associated secondary malignancies with patients who developed them who were not on Jakafi, no significant difference was found.3 There was no increased incidence of melanoma, lymphoma, or solid "non-skin" malignancies observed with Jakafi however, significantly more non-malignant skin cancers occurred in association Jakafi treatment, which is consistent with previous reports.4
Treatment with hydroxyurea can also exacerbate skin side effects. Researchers have reported a hydroxyurea-associated skin toxicity rate of 55.2%, which included ulcers (15.6%), precancerous lesions (10.4%), skin cancer (4.2%), and various other nonmalignant side effects. (32.3%). In contrast, the incidence of skin toxicity for those treated with Jakaifi (ruxolitinib), anagrelide, or interferon alpha during the study was 3.0%, 0%, and 12.5%, respectively, with an overall non-hydroxyurea cutaneous side effect rate of 4.3%.5
Long term use of Jakafi does not appear to increase the risk of developing a significant new malignancy however active skin surveillance is recommended in all patients and particularly after prolonged therapy.
References
1. https://news.cancerconnect.com/myeloproliferative-neoplasms-mpn/long-term-survival-in-myelofibrosis-improved-with-early-use-of-jakafi
2. Kiladjian JJ, Zachee P, Hino M, et al. Long-term efficacy and safety of ruxolitinib versus best available therapy in polycythaemia vera (RESPONSE): 5-year follow up of a phase 3 study [published online January 23, 2020]. Lancet Haematol. doi: 10.1016/S2352-3026(19)30207-8
3. Second primary malignancy in myelofibrosis patients treated with ruxolitinib.
4. https://pubmed.ncbi.nlm.nih.gov/34462786
Lewandowski M, Lukowicz P, Jankau J, Romantowski J, Baranska-Rybak W. Squamous cell carcinoma as a complication of long-term hydroxyurea treatment. Case Rep Dermatol. 2021;13:542-546. doi:10.1159/000520542