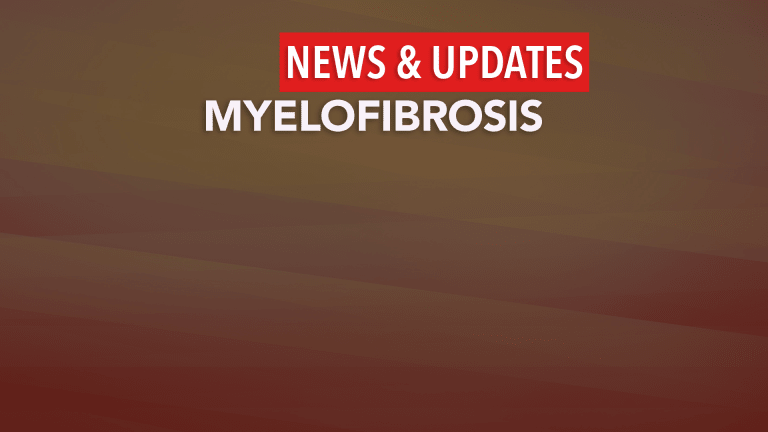 Jakafi-Interferon Combination "RUXOPEG" Promising for Treatment of Myelofibrosis
Researchers evaluate combining Interferon and Jakafi as primary treatment for Myelofibrosis
by Dr. C.H. Weaver M.D. 1/2019
Initial results of the "RUXOPEG" clinical trial evaluating the combination of Jakafi (Rux) + Interferon (IFNa) treatment of Myelofibrosis (MF) demonstrate the combination can be safely administered and potentially improve patient outcomes. The preliminary results of this trial were presented at the American Society of Hematology meetings in December 2019. (1)
About Myelofibrosis
Myelofibrosis is a type of blood cancer known as a myeloproliferative neoplasm that is chronic and progressive in nature. It involves the abnormal development and function of bone marrow cells that produce blood cells and leads to the formation of scar tissue (fibrosis) in the bone marrow. When the bone marrow becomes scarred, it is not able to produce adequate amounts of blood cells resulting in anemia, enlargement of the spleen and liver, fatigue, and other problems.
In some patients with MF, the condition progresses to acute myeloid leukemia, which is an aggressive type of leukemia. Myelofibrosis is rare and affects ~18,000 people in the U. S. Although it can occur at any age, it most commonly occurs in individuals over 65. When MF develops on its own (and not as the result of another bone marrow disease), it's called primary myelofibrosis. Myelofibrosis can also result from a worsening of other bone marrow diseases, such as polycythemia vera and essential thrombocythemia.
Current treatment of MF consists of Jakafi (Ruxolitinib or Rux) which is an FDA approved JAK inhibitor that improves symptoms, spleenomegaly, and prolongs survival but doesn't eradicate the malignant clone or prevent bone marrow fibrosis. Interferon alpha is not approved in the US for MF but is widely used in outside the US and can reduce fibrosis but is often poorly tolerated. (2)
"RUXOPEG" Clinical Trial
Researchers designed the "RUXOPEG" clinical trial to evaluate whether the combination of Jakafi + IFNa could be safely administered and further improve patient outcomes.
First and foremost the researchers have reported that no dose limiting side effects were detected within the first 5 different dose combinations evaluated. The highest tested dose combination was Jakafi 15 mg twice a day + IFNa 135 mcg/week.
Initial analyses of the effectiveness appear promising however only a small number of patients were ready for evaluation. All 10 evaluable patients responded to treatment. Preliminary results show a clear decrease in spleen size at 6 months, and improvement in blood counts including hemoglobin, the white blood count, and platelets.
RUXOPEG is the first study to formally assess the Jakafi + IFNa combination in MF patients not previously exposed to either drugs. Initial trial results suggest this combination iss generally well tolerated and preliminary efficacy results are encouraging. Continued enrollment in the trial is ongoing and results will be updated later in 2019.
References
ash.confex.com/ash/2018/webprogram/Paper110785.html
Pooled Analysis of Five-Year Data from Two Phase 3 Studies Further Supports Overall Survival Advantage Observed in Patients with Myelofibrosis Treated With Jakafi® (ruxolitinib). Available at: incyte.com/media/recent-news.aspx. Accessed December 15, 2016.