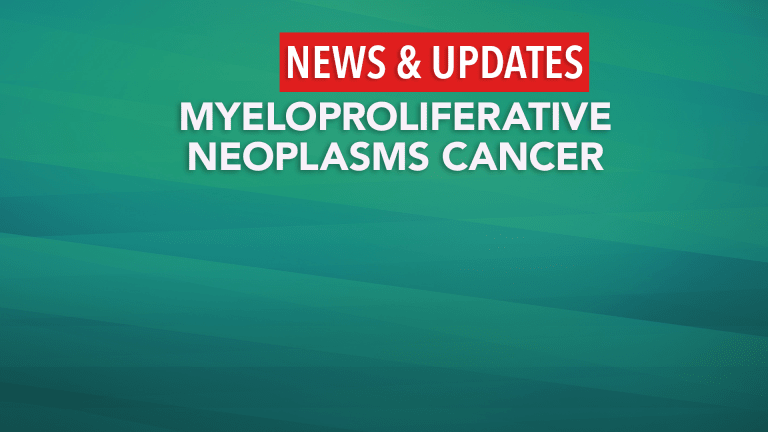 Interferon in The Management of PV and ET
FDA Finally Approves Interferon for Polycythemia vera
by Dr. C.H. Weaver M.D. updated 11/2021
Interferon belongs to a group of agents called cytokines that produce their anti-cancer effects by stimulating the immune system to help fight the cancer. Interferon is not a precision cancer medicine but works in a very general manner and is thus associated with several systemic side effects including fatigue, weakness, fever, chills, muscle pain, headache, and irritability.
Hydroxyurea (HU) is currently an initial treatment of choice for individuals with high risk essential thrombocythemia (ET) and polycythemia vera (PV) who require treatment. Pegylated interferon (PEG) is widely used outside the United States and is advocated as an alternate option for PV treatment due to its "success" in Europe and its proposed potential to modify the disease course in PV patients.
In November 2021 the United Stages FDA finally approved Besremi (ropeginterferon alfa-2b-njft) for treatment of PV based on safety but not improved effectiveness.8
In the pooled safety population of patients treated with ropeginterferon alfa-2b-njft, common side effects were those well long known to occur with interferons; influenza-like illness, joint pain, fatigue, itching, nasopharyngitis, and musculoskeletal pain, and depression.8,9
In the PROUD-PV, and CONTI-PV clinical trials (summarized below) 306 individuals with PV were treated with either subcutaneous ropeginterferon alfa-2b, which was given biweekly at a starting dose of 100 μg, or oral daily HU at a starting dose of 500 mg. The primary objective of PROUD-PV was to establish non-inferiority of ropeginterferon alfa-2b to hydroxyurea in terms of complete hematological response with normal spleen size at 12 months. In PROUD-PV, 21% of patients who received ropeginterferon alfa-2b and 28% of those who were given HU met the composite primary end point of complete hematological response. Complete hematological response without the spleen criteria was also similar at 43% and 46% respectively. At 36 months, these improved to 71% compared with 51%.8,9
MPN-RC112 Hydroxyurea - PEG Comparative Clinical Trial
In order to evaluate peg-interferon the MPN–RC 112 clinical trial was designed and conducted by the Myeloproliferative Neoplasms Research Consortium to compare hydroxyurea to pegylated interferon in patients with high-risk ET/PV. The primary end point being of the study was to compare the complete remission (CR) rate at 12 months.1,2
The final analysis of the MPN–RC 112 trial has now been reported and the CR rates in patients with high-risk ET/PV at 12 and 24 months were found to be similar for peg-interferon and hydroxyurea. Furthermore, pegylated interferon was associated with a higher rate of significant side effects when compared to hydroxyurea.
These trial results are in contrast to other reports and the results of the PROUD-PV study conducted in Europe.2,5
Interferon-alfa (IFN-alfa) has been reported to be more effective treatment than hydroxyurea for some patients with Philadelphia-negative MPNs in a large review trial by Dr Mondello and colleagues from the Weill Cornell Medical College, New York who have conducted the largest real-life analysis comparing hydroxyurea and IFN-alfa.2
Data from 63 patients diagnosed with Philadelphia-negative MPNs who prospectively received hydroxyurea or IFN-α between 2000 and 2016 were collected and included in the study. The study authors reported that 97% of patients treated with IFN-alfa achieved a hematologic response compared with 78% who received hydroxyurea and molecular responses were limited to only those individuals treated with IFN-alfa.
Hydroxyurea was associated with more toxic side effects and leukemic transformation was more likely. The average duration of survival without leukemic progression was 5 years with IFN-α compared to 3 years with hydroxyurea and the overall survival duration was 7.8 years versus 5.8 years.
PROUD - PV Clinical Trial
The PROUD-PV and CONTINUATION-PV clinical trials compared pegylated interferon ropeginterferon alfa-2b with hydroxyurea in 257 previously untreated patients with PV. The comparative PROUD-PV trial demonstrated the superiority of PEG interferon when compared to hydroxyurea in patients with PV. Both treatments initially produced similar responses to treatment however after 3 years of follow up response to ropeginterferon alfa-2b continued to increase over time with improved responses compared with hydroxyurea.3,5,7,8

After 24 months of treatment there was a 77.6% complete response rate for PEG compared to 55.9% for hydroxyurea.
The majority of ropeginterferon patients (81.8%) maintained hematocrit levels less than 45 percent without the need for phlebotomy and had low rates of thromboembolic events (4.2%).
Patients also experienced significantly reduced median allele burden (7.3% vs. 37.3% at baseline).
More than two-thirds of patients (69.1%) who received ropeginterferon alfa-2b experienced a molecular response.
Importantly, more than half of the participants in the study (58.5%) achieved complete response, including both a well-controlled hematocrit without needing phlebotomy as well as a molecular response –parameters known to influence the risk of progression in PV.
The reasons for the different results are not immediately apparent but it may be be that longer follow-up is needed to demonstrate superiority of interferon to hydroxyurea in the MPN–RC 112 trial.
Currently in the United States, hydroxyurea is readily available, very inexpensive and ~ 70% of patients who receive hydroxyurea will not need any additional therapy. Interferon is associated with some challenges because it is not yet FDA-approved for PV and is more expensive. Acquiring it through insurance may takes multiple attempts and is it not always approved for use.
Interferon advocates however believe it is a more valid therapeutic option owing to its more profound hematologic responses, durable molecular remissions, long-term disease control, and reduced risk of leukemic transformation.
Other Ongoing Trials Evaluating Interferon
Daliah Phase 3 clinical trial failed to demonstrated superiority of IFN or HU but reported that the reduction in JAK2V617F allele burden was greater with IFN therapy.3
PEG is effective for the treatment of PV or essential ET refractory to or intolerant of hydroxyurea.
Doctors from the University of Kansas Cancer Center evaluated the outcomes of PEG therapy in 65 patients with ET and 50 patients with PV who were previously treated with hydroxyurea to further define the role of recombinant interferon-alpha. Patients were treated on the phase 2 Myeloproliferative Disorders Research Consortium (MPD-RC)-111 clinical trial
The overall response to treatment assessed at 12 months from initiation of PEG therapy was 69% in patients with ET and 60% in patients with PV. Response to treatment was higher among patients with ET who harbored a CALR mutation compared with those without a CALR mutation.
PEG therapy was associated with side effects in 90.4% of patients. Significant side effects occurred in 44% of patients, and 14% of patients requited discontinuation of PEG therapy
In the past several years, consensus opinion has shifted to a risk-stratification syndrome where patients with ET who are CALR-positive are less likely to require cytoreductive therapy because of a lower vascular complication risk rate. While the data on patients who are CALR-positive responding favorably to the interferon is fascinating, it's not clear that this is enough information for us to say anything definitive about the timing of interferon in this subgroup. It's possible that in established treatment paradigms these patients might not require therapy.6
References:
Mascarenhas J, Kosiorek HE, Prchal J, et al. Results of the Myeloproliferative Neoplasms - Research Consortium (MPN-RC) 112 randomized trial of pegylated interferon alfa-2a (peg) versus hydroxyurea (hu) therapy for the treatment of high risk polycythemia vera (PV) and high risk essential thrombocythemia (ET). Presented at: 2018 ASH Annual Meeting; December 1-4, 2018; San Diego, CA. Abstract 577.
Clinical Lymphoma, Myeloma, & Leukemia (2019 Apr 1. Epub ahead of print).
Gisslinger H. et. al. COMPARISON OF LONG-TERM EFFICACY AND SAFETY OF ROPEGINTERFERON ALFA-2B VS. HU IN POLYCYTHEMIA VERA PATIENTS AGED BELOW OR ABOVE 60 YEARS: TWO-YEAR ANALYSIS FROM THE PROUD/CONTINUATION PHASE III TRIALS. Jun 15, 2018; 214443.
Knudsen T, Hansen D, Ocias L, et al. Long-Term Efficacy and Safety of Recombinant Interferon Alpha-2 Vs. Hydroxyurea in Polycythemia Vera: Preliminary Results from the Three-Year Analysis of the Daliah Trial - a Randomized Controlled Phase III Clinical Trial. Abstract 580. Presented at the 2018 Annual Meeting of the American Society of Hematology. December 3rd. San Diego, CA.
Gisslinger H, Klade C, Georgiev P, et al. Evidence for Superior Efficacy and Disease Modification after Three Years of Prospective Randomized Controlled Treatment of Polycythemia Vera Patients with Ropeginterferon Alfa-2b Vs. HU/BAT. Abstract 579.Presented at the 2018 Annual Meeting of the American Society of Hematology. December 3rd. San Diego, CA.
Yacoub A, Mascarenhas J, Kosiorek H, et al. Pegylated interferon alfa-2a for polycythemia vera or essential thrombocythemia resistant or intolerant to hydroxyurea. Blood (2019;134[18]:1498-1509).
Gisslinger, H, Klade, C, et. al. Long-Term Use of Ropeginterferon Alpha-2b in Polycythemia Vera: 5-Year Results from a Randomized Controlled Study and Its Extension. Presentation #481 in Session #634. Presented virtually at the 62nd American Society of Hematology (ASH) Annual Meeting and Exposition; December 5-8.

US FDA approves BESREMI (ropeginterferon alfa-2b-njft) as the only interferon for adults with polycythemia vera. News release. PharmaEssentia Corporation. November 12, 2021. Accessed November 12, 2021. https://bwnews.pr/3nbXCY

Gisslinger H, Klade C, Georgiev P, et al. Ropeginterferon alfa-2b versus standard therapy for polycythaemia vera (PROUD-PV and CONTINUATION-PV): a randomised, non-inferiority, phase 3 trial and its extension study. Lancet Haematol. 2020;7(3):e196-e208. doi:10.1016/S2352-3026(19)30236-4