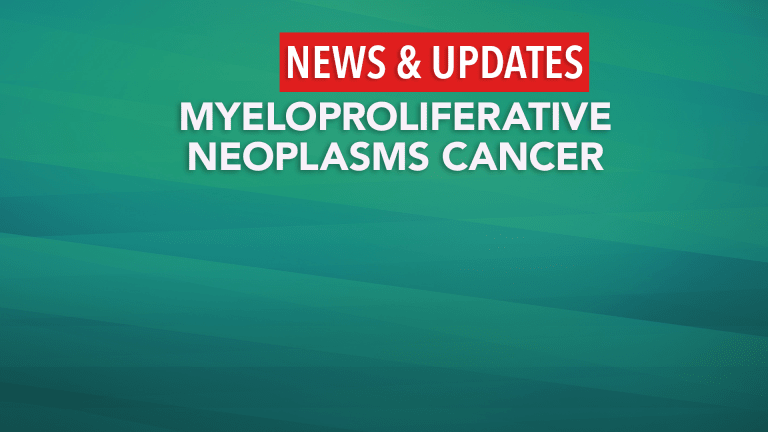 Imetelstat for Myelofibrosis
Imetelstat for patients with myelofibrosis failing Jakafi
by Dr. C.H. Weaver M.D. 8/2021
Current treatment options for patients with myelofibrosis (MF) who fail Jakafi (ruxolitinib) remain unsatisfactory, and this continues to represent an area of major unmet medical need. The median overall survival of MF patients after discontinuation of Jakafi is reported to be 13-14 months and new treatment options are needed.1-3
About Imetelstat
Imetelstat is a telomerase inhibitor being evaluated in the IMBARK™ clinical trial that has generated substantial enthusiasm, and a pivotal phase clinical 3 trial is currently underway. Imetelstat was first studied in a small, pilot study at the Mayo Clinic, and led to complete and partial remissions in 7 of 33 patients (21%), unusual in MF clinical studies.4
About IMBARK
The multi-center IMBARK™ clinical trial evaluated two doses of imetelstat, administered intravenously every 3 weeks, in 107 patients with MF who had failed JAK inhibitor therapy. The lower dose arm was subsequently closed due to insufficient activity, and the patients on active treatment were allowed to cross over to the higher dose arm. Preliminary results were reported at the December 2020 American Society of Hematology Annual Meeting and updated in the August 2021 JCO.6
Major inclusion criteria for the IMBARK™ Trial
Patients with Intermediate-2 or High-risk MF (Int-2/High-risk) patients who have relapsed after or are refractory to prior treatment with a janus kinase (JAK) inhibitor
Relapsed or refractory to JAKi defined as documented progressive disease during or after JAKi: Patients must have worsening of splenomegaly-related abdominal pain at any time after the start of JAKi therapy and either: No reduction in spleen volume or size after 12 weeks of JAKi therapy, OR Worsening splenomegaly at any time after the start of JAKi therapy documented by an increase in spleen volume by 25
Overall MF patients treated at the higher dose experienced an average survival of 30 months, and greater than 40% of patients experienced improvements in bone marrow fibrosis. The reduction in bone marrow fibrosis was correlated with the improvement and overall survival. Imetelstat appeared to particularly benefit patients with "triple negative" disease, a known poor-prognosis subgroup. In these patients the median overall survival was 35.9 months.
There was also a reduction in the variant allele frequency (VAF) of driver mutations (JAK2V617F, CALR, or MPL) by at least 25% among 42% of evaluable patients.   Patients with a 20% or more VAF reduction had better rates of spleen response, symptom response, bone marrow fibrosis improvement, and a longer median survival than those who did not. 
Grade 3 or 4 cytopenias were the most common side effects of treatment.  Fatigue and asthenia were also reported.
References
Newberry KJ, Patel K, Masarova L, Luthra R, Manshouri T, Jabbour E, et al. Clonal evolution and outcomes in myelofibrosis after ruxolitinib discontinuation. Blood. 2017 Aug 31;130(9):1125-31.
Palandri F, Breccia M, Bonifacio M, Polverelli N, Elli EM, Benevolo G, et al. Life after ruxolitinib: Reasons for discontinuation, impact of disease phase, and outcomes in 218 patients with myelofibrosis. Cancer. 2019 Dec 20.
Kuykendall AT, Shah S, Talati C, Al Ali N, Sweet K, Padron E, et al. Between a rux and a hard place: evaluating salvage treatment and outcomes in myelofibrosis after ruxolitinib discontinuation. Ann Hematol. 2018 Mar;97(3):435-41.
Tefferi A, Lasho TL, Begna KH, Patnaik MM, Zblewski DL, Finke CM, et al. A Pilot Study of the Telomerase Inhibitor Imetelstat for Myelofibrosis. N Engl J Med. 2015 Sep 3;373(10):908-19.
Mascarenhas JO, Komrokji RS, Cavo M, Martino B, Niederwieser D, Reiter A, et al. Favorable Overall Survival with Imetelstat Treatment Correlates with Other Clinical Benefits in Intermediate 2 or High Risk Myelofibrosis Relapsed/Refractory to Janus Kinase Inhibitor. Blood. 2020;136
Mascarenhas J, Komrokji RS, Palandri F, et al. Randomized, single-blind, multicenter phase II study of two doses of imetelstat in relapsed or refractory myelofibrosis. J Clin Oncol. Published online June 17, 2021. doi:10.1200/JCO.20.02864