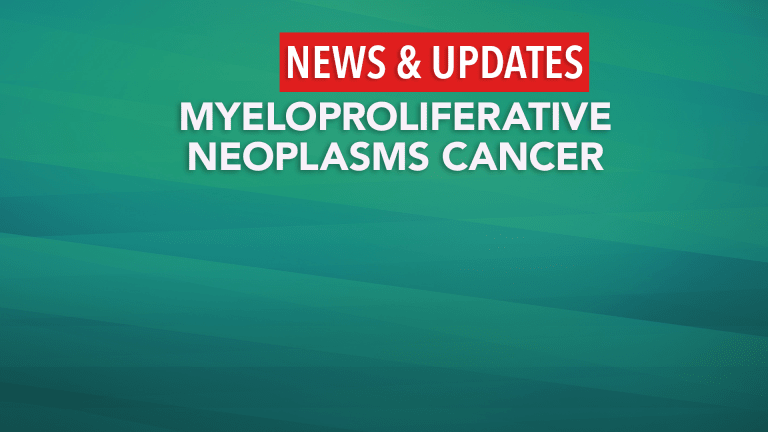 Idasanutlin Treatment for Polycythemia Vera and Essential Thrombocytopenia
Idasanutlin is active in the treatment of PV and ET and is currently being evaluated in a global phase 2 trial.
by Dr. C.H. Weaver M.D. July 2019
Results from a phase 1 trial indicate that idasanutlin may be a promising new therapy for the treatment of polycythemia vera (PV) and essential thrombocytopenia (ET).
About Polycythemia Vera
Polycythemia vera is a slow-growing type of blood cancer that belongs to a group of blood disorders called myeloproliferative neoplasms (MPN) that also includes Essential Thrombocytopenia. In these disorders, the bone marrow cells that produce blood cells develop and function abnormally. In PV the bone marrow makes too many blood cells, particularly red blood cells. In ET platelets are over produced. These excess cells thicken the blood and can cause complications, such as a risk of blood clots or bleeding. Without treatment, PV can be life threatening and can eventually progress to more serious blood cancers, such as myelofibrosis or acute leukemia. Effective treatment, however, can significantly decrease risks and complications.
About Idasanutlin:
Idasanutlin is an orally available, small molecule, antagonist of MDM2 (mouse double minute 2; Mdm2 p53 binding protein homolog). MDM2 is a negative regulator of the p53 pathway and is often overexpressed in PV/ET and other cancer cells and has been implicated in cancer cell proliferation and survival. Idasanutlin binds to MDM2 blocking the interaction between the MDM2 protein and the transcriptional activation of the tumor suppressor protein p53. By preventing the MDM2-p53 interaction, p53 is not enzymatically degraded and the transcriptional activity of p53 is restored. This may lead to a p53-mediated increase in cancer cell apoptosis.
The clinical trial evaluating Idasanutlin was conducted in patients with high-risk PV or ET who did not respond to at least two prior therapies. A total of 13 patients with JAK2V617F-positive PV or ET were enrolled in the study, 12 of whom were treated with idasanutlin 100 mg and 150 mg daily for 5 consecutive days or a 28-day cycle.
Overall, idasanutlin was well-tolerated and produced an overall response rate of 58% after 6 cycles of treatment. The average duration of response was 16.8 months and hematologic, symptomatic, pathologic, and molecular responses were observed.
Idasanutlin is clearly active in the treatment of PV and ET and is currently being evaluated in a global phase 2 trial.
Reference:
Blood. 2019 Jun 5. Epub ahead of print).