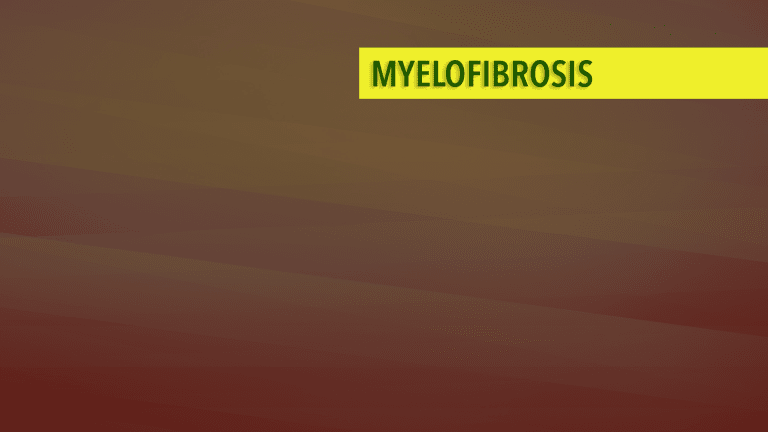 BET Inhibitors Treatment of Myelofibrosis
The BET inhibitor Pelabresib (CPI-0610) appears promising for treatment of Myelofibrosis when used in combination with Jakafi
by Dr. C.H. Weaver M.D.  updated 6/2022
Updated MANIFEST clinical trial data continue to be presented at the American Society of Hematology (ASH) and American Society of Clinical Oncology meetings. MANIFEST is evaluating the role of Pelabresib (CPI-0610), a bromodomain and extra-terminal domain protein (BET) inhibitor in combination with Jakafi (ruxoltinib) in patients with myelofibrosis (MF). 
Myelofibrosis is characterized by the presence of bone marrow fibrosis, increased cytokine production and inflammation, over activation of the JAK-STAT pathway, and aberrant erythroid and megakaryocytic differentiation. 
BET proteins regulate key cancer causing pathways which are important drivers of pro-inflammatory cytokine expression and bone marrow fibrosis implicated in myelofibrosis. BET inhibitors suppress the cytokine production, promote erythroid (red blood cell) differentiation and normalize megakaryocytic (platelet) differentiation.1  Preclinical studies suggest that a combination of BETi and Jakafi may result in synergistic reduction of splenomegaly and bone marrow fibrosis.2
CPI-0610 was evaluated alone and in combination with Jakafi in MF patients who were refractory/intolerant or had an inadequate initial response to Jakafi. Results of the first 48 patients enrolled in the Phase 2 MANIFEST clinical trial were released at ASH 2019.
Spleen volume reduction was observed in 94% of patients.
An increase in hemoglobin by 1.5 mg/dL post-baseline was observed with both CPI-0610 monotherapy and CPI-0610 + Jakafi.
Improvement in bone marrow fibrosis was reported in 58% of evaluable patients.
At ASH 2021 and ASCO 2022 updates on the combination of CPI-0610 combined with Jakafi were updated in 2 groups.
Intermediate or higher risk myelofibrosis with no prior JAK inhibitor therapy 
The primary objective of spleen volume reduction by 35% (SVR35) at week 24 was achieved in 67% of patients.
Total symptom score improved with a more than 50% reduction in symptoms (TSS50) reported in 57% of patients.
Hemoglobin increase was noted among patients particularly those with baseline less than 10 g/dl.
One third of the patients demonstrated at least one grade improvement in bone marrow fibrosis.3
MF Patients with suboptimal response or progression on Jakafi
20% experienced reduction in splenomegaly at week 24
Majority had improvement in hemoglobin and 16% were converted from transfusion dependent to independent
36% experienced a reduction in symptoms.3
Data continue to indicate that CPI-0610 combined with Jakafi is generally well-tolerated and provides clinical benefits in MF patients with inadequate responses or who are refractory to Jakafi. Improvement in bone marrow fibrosis and anemia responses indicate the potential for meaningful disease modification.
References
MANIFEST, a Phase 2 Study of CPI-0610, a Bromodomain and Extraterminal Domain Inhibitor (BETi), As Monotherapy or "Add-on" to Ruxolitinib, in Patients with Refractory or Intolerant Advanced Myelofibrosis
ash.confex.com/ash/2019/webprogram/Paper127119.html
Mascarenhas J, Kremyanskaya M, Patriarca A, et al. BET inhibitor pelabresib (CPI-0610) combined with ruxolitinib in patients with myelofibrosis – JAK inhibitor-naïve or with suboptimal response to ruxolitinib – preliminary data from the MANIFEST study. Presented at: 2022 EHA Congress; June 9-12, 2022; Vienna, Austria. Abstract S198.