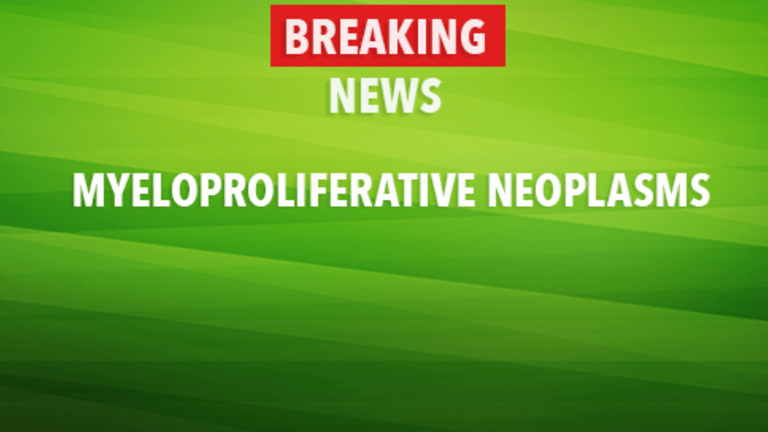 All Symptomatic Polycythemia Vera Patients May Benefit From Treatment
All Symptomatic Polycythemia Vera Patients May Benefit From Treatment with a JAK2 Inhibitor.
Patients with polycythemia vera (PV) experience significant symptoms characterized by fatigue, itching, night sweats, bone pain, fever, and undesired weight loss that contribute to a poor quality of life which is often under appreciated by family and providers. Until recently, PV patients' only treatment options were phlebotomy and hydroxyurea (HU). However, the development and approval of the JAK2 inhibitor, ruxolitinib (Jakafi), has led to an effective alleviation of these symptoms in many patients.
Jakafi has mainly been used to reduce symptoms in individuals with severe PV who have three or more of these debilitating symptoms. An international study was presented at the American Society of Hematology meetings this week demonstrating that many PV symptoms remain severe independent of the total number of features present.1 The results of this study demonstrate that the symptom burden in patients with PV is substantial, independent of whether a patient has used HU, has received phlebotomy, or has splenomegaly.
A phase III prospective Randomized Study of Efficacy and Safety in Polycythemia Vera with JAK Inhibitor INCB018424 versus Best Supportive Care (RESPONSE) has previously demonstrated that Jakafi effectively alleviated symptoms and controlled hematocrit in PV patients with at least three debilitating features.2 This current study suggests that PV patients who have only one or two features may also benefit from treatment with a JAK2 inhibitor.
In the current study, 1,334 patients with PV who had characterized symptom burden were recruited from international, academic, private, and government medical institutions during routine office visits. Patient demographics, laboratory data, known HU use, known phlebotomy requirements, and the presence of splenomegaly were thoroughly assessed.
The study demonstrated that the presence of each feature of PV was individually associated with a moderately high symptom burden and that symptoms incrementally increased in severity with the addition of the other features. Based on these findings, PV patients with any of these three features might benefit from more aggressive therapy and should discuss the roll of a JAK2 inhibitor in controlling their symptoms.
Reference:
Geyer H, Scherber R, Kosiorek H, et al. Symptomatic profiles of patients with polycythemia vera: Implications of inadequately controlled disease. Journal of Clinical Oncology. Published online before print November 23, 2015, doi:10.1200/JCO.2015.62.9337
Vannucchi A, Kiladjian J, Grieshammer M, et al. Ruxolitinib versus standard therapy for the treatment of polycythemia vera. The New England Journal of Medicine. 2015; 372:426-435. January 29, 2015DOI: 10.1056/NEJMoa1409002
Copyright © 2018 CancerConnect. All Rights Reserved.