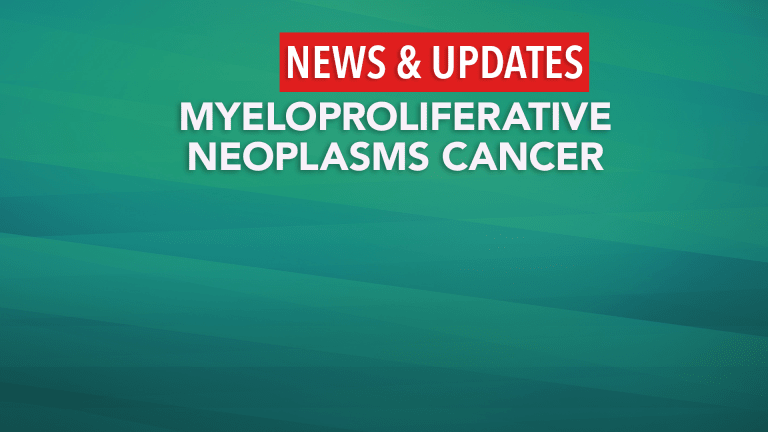 Symptomatic Polycythemia Vera Patients May Benefit From Treatment
Symptomatic Polycythemia Vera and Essential Thrombocythemia Patients May Benefit From Treatment to Improve Quality of Life and Reduce Symptom Burden
Cytoreductive treatment of patients with essential thrombocythemia (ET) or polycythemia vera (PV) may reduce symptom burden within 3 to 12 months in individuals with high baseline symptoms, according to an analysis of 2 trials published by the Myeloproliferative Neoplasms Research Consortium.3
Patients with ET and PV are plagued with troublesome symptoms that diminish quality of life and often feel inadequate attention is paid to relieving their symptoms by their physician.
At its early stages PV and ET may not cause any symptoms however as the condition progresses the following symptoms often develop. 
A feeling of pressure or fullness below the ribs on the left side.
Headaches.
Fatigue
Double vision or seeing dark or blind spots that come and go.
Itching all over the body, especially after being in warm or hot water.
Reddened face that looks like a blush or sunburn.
Weakness.
Dizziness.
Weight loss for no known reason.
In addition, the overproduction of blood cells and changes to blood flow increase the risk of serious blood clots. This can lead to life-threatening conditions such as heart attack, stroke, or pulmonary embolism. 
Symptoms contribute to a poor quality of life which is further under appreciated by family and providers. The development and approval of the JAK2 inhibitor, Jakafi was first reported to be effective at alleviating these symptoms in many patients.2 The phase III prospective Randomized Study of Efficacy and Safety in Polycythemia Vera with JAK Inhibitor INCB018424 versus Best  Supportive Care (RESPONSE) previously demonstrated that Jakafi effectively alleviated symptoms and controlled hematocrit in PV patients with at least three debilitating features.2 Subsequent studies suggests that PV patients who have only one or two features may also benefit from treatment with a JAK2 inhibitor.1
Because physicians often tailor treatment of PV and ET based on blood counts many patients still don't achieve symptom relief. Measuring the symptom burden from a patient's perspective is often not performed but may be crucial to understanding the effectiveness of treatment.
To evaluate the impact of measuring symptom burden on quality of life the Myeloproliferative Neoplasm Symptom Assessment Form and the European Organization for the Research and Treatment of Cancer Core Quality of Life Questionnaire were developed and utilized for 12 months as part of the MPN-RC 111 and 112 clinical trials.3
At 12 months, a clinically significant improvement in symptom burden was reported by one in three of complete responders and 1 in 5 partial responders in these trials. 
Several treatment options now exist that can control PV and ET related symptoms, improve quality of life and extend survival. Patients should make sure their physician regularly monitors their symptoms as well as their blood counts to determine how to best manage the disease and improve quality of life. 
Reference:
Geyer H, Scherber R, Kosiorek H, et al. Symptomatic profiles of patients with polycythemia vera: Implications of inadequately controlled disease. Journal of Clinical Oncology. Published online before print November 23, 2015, doi:10.1200/JCO.2015.62.9337
Vannucchi A, Kiladjian J, Grieshammer M, et al. Ruxolitinib versus standard therapy for the treatment of polycythemia vera. The New England Journal of Medicine. 2015; 372:426-435. January 29, 2015DOI: 10.1056/NEJMoa1409002.

Mazza G, Mead-Harvey C, Mascarenhas J, et al. Symptom burden and quality of life in patients with high-risk essential thrombocythaemia and polycythaemia vera receiving hydroxyurea or pegylated interferon alfa-2a: a post-hoc analysis of the MPN-RC 111 and 112 trials. Lancet Haematol. 2022 Jan;9(1):e38-e48.