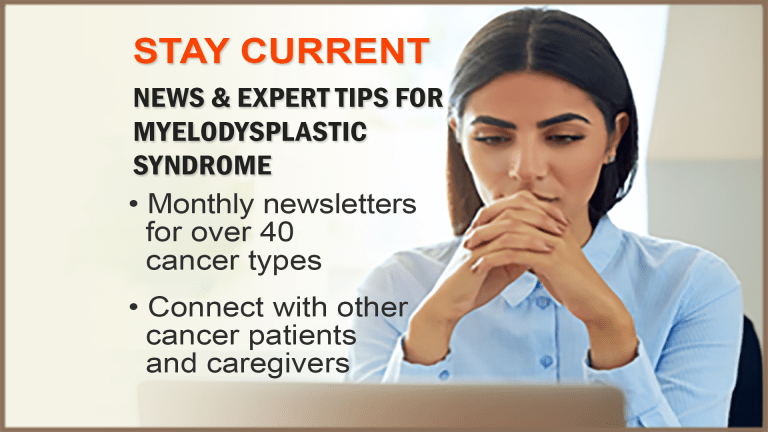 The CancerConnect Myelodysplastic Syndrome Newsletter
Stay Current With Myelodysplastic Syndrome Treatment Advances & Connect with Others
Stay Current With Myelodysplastic Syndrome Treatment Advances & Connect with Others
CancerConnect Myelodysplastic Syndrome Newsletter
CancerConnect publishes daily cancer news, original articles and "tips" on the management of Myelodysplastic Syndrome. These are available in our monthly Myelodysplastic Syndrome newsletter.
Stay Current - Connect With Other Myelodysplastic Syndrome Patients
Join The CancerConnect Community: Connect with others and receive regular updates
or

Cooking for Life
A new cookbook offers recipes bursting with flavor and health-boosting nutrients.