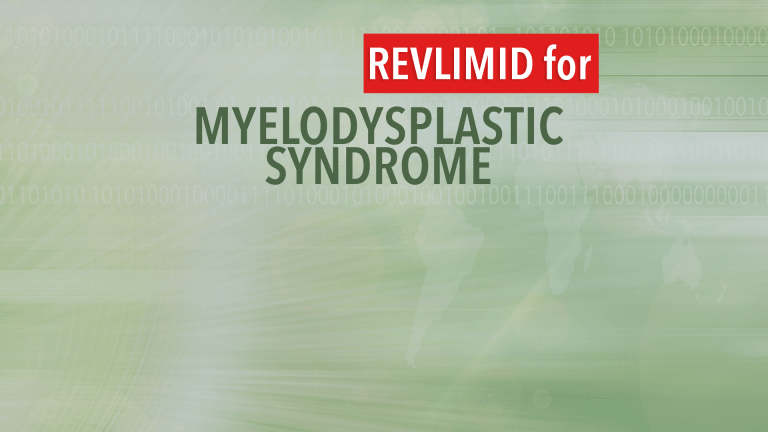 Revlimid® Shows Promise in Treatment of Myelofibrosis with Myeloid Metaplasia
Revlimid® Shows Promise in Treatment of Myelofibrosis with Myeloid Metaplasia
According to the results of two phase II clinical trials published in the journal Blood, treatment with Revlimid® (lenalidomide) produces promising results in patients with myelofibrosis with myeloid metaplasia (MMM).
MMM is characterized by bone marrow dysfunction and enlargement of the spleen. It can ultimately lead to acute leukemia. Treatment may involve use of medications to relieve symptoms, or more aggressive treatment such as stem cell transplantation.
Use of thalidomide has been shown to improve blood counts and to result in shrinkage of the spleen in patients with MMM, but this treatment carries significant risk of side effects. Revlimid is a derivative of thalidomide that appears to produce fewer side effects.
To explore the safety and effectiveness of Revlimid in the treatment of MMM, researchers at the MD Anderson Cancer Center and the Mayo Clinical conducted two phase II clinical trials. The trials enrolled a total of 68 patients.
Patients were treated with Revlimid for three to four months, with a plan to continue treatment if the patients showed a response to treatment.
22% of patients experienced an improvement in anemia. In eight patients, improvements in anemia were deemed "impressive." These patients started out with very low hemoglobin levels or transfusion dependence, and experienced a normalization of hemoglobin levels after treatment.
33% of patients experienced a reduction in the size of their spleen.
Serous adverse effects of treatment included neutropenia (low white blood cell levels) and thrombocytopenia (low platelet levels). Thirty-one percent of patients experienced grade 3 or grade 4 neutropenia, and 19% of patients experienced grade 3 or grade 4 thrombocytopenia.
The researchers conclude that Revlimid appears to provide important benefits to a subset of patients with MMM. In these patients, Revlimid improved blood and bone marrow abnormalities.
Reference: Tefferi A, Cortes J, Verstovesek S, et al. Lenalidomide Therapy in Myelofibrosis with Myeloid Metaplasia. Blood. 2006;108:1158-1164.