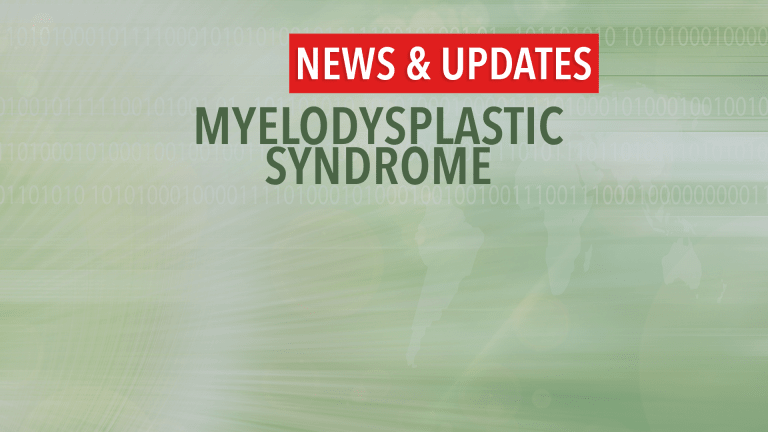 Myeloablative Treatment Regimens Superior to Reduced Intensity Treatment for AML
Myeloablative Treatment Regimens Superior to Reduced Intensity Treatment for AML & MDS Patients
Myeloablative Treatment Regimens Superior to Reduced Intensity Treatment for AML & MDS Patients
Myeloablative Treatment Regimens Superior to Reduced Intensity Treatment for AML and MDS Patients Undergoing Stem Cell Transplant
Hematopoietic Stem Cell Transplant (SCT) is a standard and potentially curative treatment for individuals with myelodysplastic syndrome (MDS) or acute myeloid leukemia (AML). Historically only high dose myeloablative treatment regimens were utilized since they were thought necessary to eradicate the malignant cells in the bone marrow. In recent years, SCT physicians have increasingly used reduced intensity treatment regimens with the goal of reducing side effects and offering the treatment to the more side effect prone older patients with MDS or AML.
A recent study now suggests that patients receive greater benefit from the more intensive treatment than the reduced intensity regimens. The recent report compares the survival and relapse rates, treatment-related mortality, graft-versus-host disease (GVHD), and quality of life 18 months after treatment with either a reduced-intensity or myeloablative conditioning regimen for patients with MDS or AML. The researchers had planned to enroll 356 patients in the trial, but the study was stopped early when half the patients had been enrolled because the independent data safety monitoring committee saw a clear benefit for the myeloablative strategy.
As expected, acute GVHD in the first 100 days after transplant was lower for reduced-intensity conditioning (31.6% versus 44.7%) as was treatment-related mortality (4.4% versus 15.8%) compared to myeloablative. Overall, however, by 18 months after treatment only 67.7% of patients treated with reduced-intensity regimens survived compared with 77.4% of those receiving myeloablative regimens. The relapse rate for reduced-intensity patients was 48.3% compared with only 13.5% for those getting the myeloablative regimens.
The authors of the study concluded that myeloablative conditioning remains the treatment of choice to prepare patients with MDS or AML for treatment with SCT. Research efforts are ongoing to improve the effectiveness of reduced intensity regimens and reduce the side effects associated with myeloablative treatments. Patients considering SCT should carefully discuss the potential benefits and risk of both transplant approaches with their treating physician as various factors including age and condition of the patient can influence regimen selection.
Reference:
Scott B, Pasquini M, Logan B, et al. "Results of a phase III randomized, multi-center study of allogeneic stem cell transplantation after high versus reduced intensity conditioning in patients with myelodysplastic syndrome (MDS) or acute myeloid leukemia (AML): Blood and marrow transplant clinical trials network (BMT CTN) 0901". American Society of Hematology. ASH 2015; Abstract LBA-8.