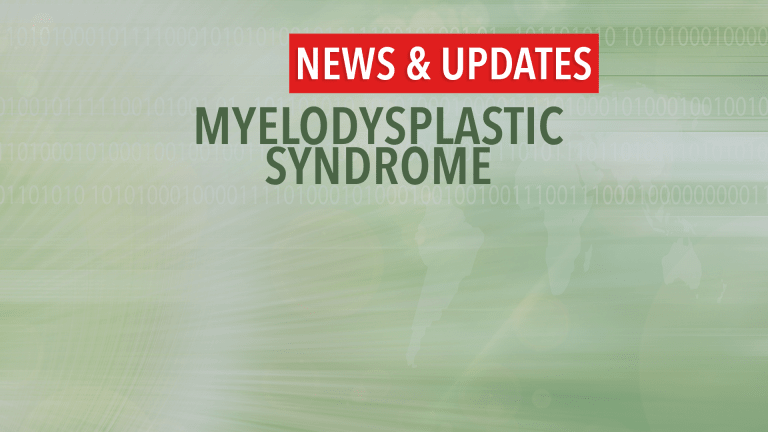 Magrolimab Anti-CD47 Monoclonal Antibody
Magrolimab Receives FDA Breakthrough Therapy Designation for Treatment of Myelodysplastic Syndrome
by Dr.C.H. Weaver M.D. 12/2020
The U.S. Food and Drug Administration (FDA) has granted Breakthrough Therapy designation for magrolimab, a first-in-class, investigational anti-CD47 monoclonal antibody for the treatment of newly diagnosed myelodysplastic syndrome (MDS). No new treatments have been approved for the treatment of MDS in 14 years.
About MDS
Myelodysplastic syndromes (MDS) are a group of closely related blood cancers characterized by ineffective production of healthy red blood cells, white blood cells and platelets, which can lead to anemia and frequent or severe infections. (2) People with MDS who develop anemia often require regular blood transfusions to increase the number of healthy red blood cells in circulation. Frequent transfusions are associated with an increased risk of iron overload, transfusion reactions and infections. Approximately 15,000 people are diagnosed with MDS in the U.S. each year, and no new treatments have been approved in 14 years. The average survival rate for those with lower-risk MDS is six years and approximately 18 months for those with higher-risk MDS.
About Magrolimab
Magrolimab is a precision cancer medicine known as a monoclonal antibody that targets the CD47 antigen and macrophage checkpoint inhibitor that is designed to interfere with recognition of CD47 by the SIRPα receptor on macrophages, thus blocking the "don't eat me" signal used by cancer cells to avoid being ingested by macrophages.
The FDA granted Breakthrough Therapy designation for magrolimab based on positive results of an ongoing Phase 1b clinical trial evaluating magrolimab in combination with azacitidine in previously untreated patients with intermediate, high and very high-risk MDS. Initial outcome data reported that 91% of evaluable patients (n=33) treated with magrolimab plus azacitidine achieved an objective response, with 42 percent achieving a complete remission (CR). The combination of magrolimab plus azacitidine was generally well-tolerated. No maximum tolerated dose was reached and no MDS patients discontinued treatment due to a treatment-related adverse event.
Magrolimab is currently being studied in the double-blind, placebo-controlled, randomized Phase 3 ENHANCE trial in previously untreated higher risk MDS. The trial will evaluate the safety and efficacy of magrolimab, in combination with azacitidine, as measured by CR and duration of CR.
Reference:
businesswire.com: Gilead's Magrolimab, an Investigational Anti-CD47 Monoclonal Antibody, Receives FDA Breakthrough Therapy Designation for Treatment of Myelodysplastic Syndrome