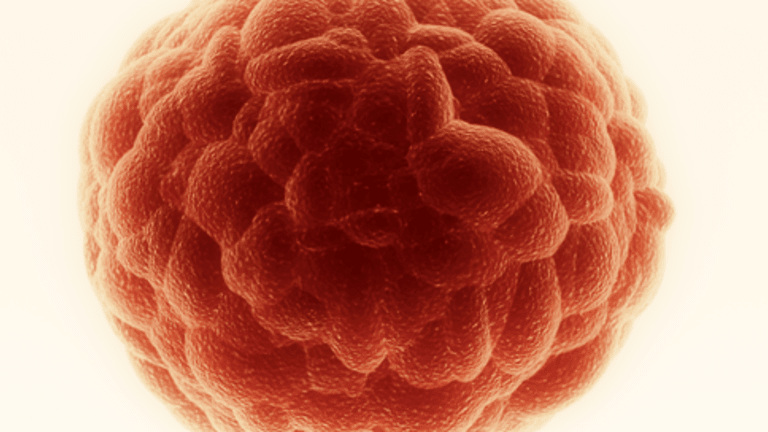 Understanding Stem Cell Transplants for Multiple Myeloma
2019 ASH update: ASCT treatment of multiple myeloma improves outcomes even in individuals older than 70.;
by Dr. C.D. Buckner M.D. updated by Dr. C.H. Weaver M.D. updated 6/2022
High-dose chemotherapy and stem cell transplantation (SCT) remains the best treatment available for selected patients with multiple myeloma (MM). The SCT process was developed more than 50 years ago and was considered such a major development of biomedical science that the individuals responsible were awarded the Nobel Prize for Medicine in 1990. Continued refinement has made SCT safer, more widely available, and possible in older patients.1,2
The use of ASCT for selected patients along with the introduction of new drugs has improved the average survival duration of patients from 3 to around 7 to 10 years.3
Stem cell transplant is typically used as part of the initial overall treatment strategy for newly diagnosed MM immediately following initial induction therapy with a 3 or 4 drug treatment regimen. Clinical trials consistently demonstrate that SCT delays myeloma progression and prolongs survival.4-10
Some disagreement is beginning to emerge however as to whether all MM patients should receive an ASCT immediately or wait until there is evidence of disease progression. In the most recent studies, upfront ASCT has not significantly improved survival when compared to modern 3 drug regimes combined with Revlimid (lenalidomide) maintenance.7
Given the short and long term side effects of ASCT, and the equivalent survival observed with upfront versus delayed ASCT, a key area of research is to accurately identify those patients who benefit most from ASCT, and conversely, those who may not. If possible MM patients considering ASCT should consider getting an opinion at a major research center and which ever approach is taken, stem cells should be collected following induction. They can be used immediately or stored for later use.
ASCT - The Basic Strategy
Higher doses of chemotherapy and radiation therapy kill more cancer cells than lower doses in certain types of cancer. Unfortunately, the higher doses of therapy used to destroy cancer cells also damage normal cells. The body's normal cells that are most sensitive to destruction by high-dose therapy are the blood-producing stem cells in the bone marrow. To "rescue" the bone marrow and hasten blood cell production and immune system recovery, high-dose therapy is followed by an infusion of stem cells.
Stem cell transplants are classified based on which individual donates the stem cells and from where the stem cells are collected. Stem cells may come from the patient (autologous), an identical twin (syngeneic), or someone other than the patient or a twin (allogeneic). Allogeneic stem cells are further classified by whether the individual donating the stem cells is related or unrelated to the patient.
Stem cells can be collected from bone marrow, peripheral blood, or umbilical cord blood. There are important advantages and disadvantages to using stem cells collected from these different sources.
High-dose chemotherapy (HDC) and SCT is part of the overall treatment for many individuals with multiple myeloma. To deliver HDC, stem cells must be collected before treatment and infused into the patient after treatment. The stem cell infusion supports the recovery of the patient's bone marrow blood cell production.
Learn About ASCT Treatment for Stage II - III Multiple Myeloma
HOVON Trial Demonstrates ASCT Superior to Novel Agents for Treatment of Multiple Myeloma
The phase III HOVON clinical trial confirmed that autologous stem cell transplantation (ASCT) is a treatment of choice for many patients with newly diagnosed multiple myeloma.11
The clinical trial evaluated a total of 1,266 patients who were less than 65 years of age with newly diagnosed multiple myeloma between February 2011 and April 2014. All patients were treated with induction therapy consisting of Velcade (bortezomib)–cyclophosphamide–dexamethasone chemotherapy and then were assigned to receive additional standard dose chemotherapy or high dose melphalan chemotherapy and ASCT and directly compared. All patients received maintenance therapy with Revlimid until disease progression or intolerable side effects.
The study revealed that ASCT treated patients had a 24 percent lower risk of disease progression compared to chemotherapy.
High dose melphalan chemotherapy has been the standard transplant "conditioning" treatment regimen however other regimens may offer greater benefit.
Busulfan in combination with melphalan (BuMel) is a promising conditioning regimen for treatment of patients with newly-diagnosed multiple myeloma undergoing ASCT.
In a 2019 clinical study a total of 205 patients were treated with either BuMel or high dose melphalan alone and directly compared. The treatments were equally well tolerated except for mucositis which was more common in BuMel treated patients. Patients treated with BuMel survived an average of 65 months without myeloma progression compared to only 43 months for melphalan treated patients.12
Transplant for Older Patients with Myeloma
According to a study older patients treated with HDC & ASCT have similar disease response and survival as younger patients. In addition, older patients had superior survival compared with non-transplanted older patients.24
Oncologists in community hospitals however, where myeloma patients are first treated, often elect not to refer older patients to transplant centers and transplantation rates are significantly lower among black patients. Research presented at the 2019 ASH annual meeting suggests that multiple myeloma patients over age 70 can undergo ASCT and achieve similar clinical benefits as younger patient and safely be treated with standard high dose melphalan.
Using the Center for International Blood and Marrow Transplant Research database researchers examined the records of approximately 16,000 MM patients treated with high dose melphalan and ASCT in the U.S. between 2013 and 2017. The researchers found that MM patients who received their ASCT at age 70 or older had similar rates of survival without cancer progression as individuals age 60-69 years. Individuals treated with lower doses of melphalan had worse outcomes than those treated with full dose melphalan.
Patients age 70 years and older with MM should consider getting a second opinion at a major ASCT treatment center to evaluate the potential role of ASCT in the management of their disease.
A retrospective study compared 132 patients with newly diagnosed myeloma (103 patients aged 65 years or younger; 29 patients older than 65 years) who underwent transplant with a group of 23 similar non-transplanted patients aged 65 years to 70 years.
The older patients experienced similar side effects to the younger patients except when treated with high dose melphalan where greater hematologic toxicity and blood transfusion support was required. The overall survival duration averaged 59 months for older transplant recipients compared to 30 months for those treated with conventional dose therapy.
The research suggests that ASCT eligibility should be based on the individual biological fitness of each patient irrespective of chronological age.12
Autologous Transplants for Induction Failures
Most of the reported clinical trials reported in multiple myeloma have restricted stem cell transplants to newly diagnosed patients responding to initial induction therapy. The rationale for this approach has never been convincing since refractory patients are more in need of intensive therapy than are responding patients.
Dr. Powles from the Royal Marsden Hospital presented data suggesting that patients refractory to induction therapy fare as well as responding patients to HDC & ASCT.14 They treated 33 of 64 primary refractory patients with HDC & ASCT and the remainder with standard dose chemotherapy or HDC without an ASCT. Following HDC & ASCT the median survival was 6.8 years with 15/33 surviving at the time of publication while only 1/17 receiving high-dose therapy without an ASCT were alive. These authors suggest that HDC & ASCT should be performed on all patients with primary refractory myeloma.17
Allogenic Stem Cell Transplant and CAR T Cells
Compared to an autologous stem cell transplant an allogenic stem cell transplant uses "donated" stem cells collected from someone other than the person with multiple myeloma. This has the advantage of transplanting an entire immune system that can attack the myeloma cells. Allogenic stem cell transplant however is more complicated, and has greater side effects.
HDC & ASCT is performed much more frequently than allogeneic transplant because fewer patients have suitable stem cell donors and the side effects associated with an allogeneic transplant are greater. The risk of dying as a complication from an autologous transplant is approximately 1-2%, while deaths from allogeneic transplants are significantly greater. The higher death rate is due to infections, side effects of the high-dose treatment, and graft-versus-host disease. 
CAR-T Cell Therapy
Researchers updated results from a continued study including multiple National Cancer Institute-based centers in the U.S. The trial included 21 patients with a median age of 58 years, who had received a median of 7 prior therapies, including stem cell transplants.
Just one infusion of an investigational CAR T-cell therapy provided high anti-cancer response rates among patients with multiple myeloma who received a multiple prior therapies. Importantly, higher doses of CAR T-cells provided greater responses than lower doses.
Patients were treated with CAR T-cells that were engineered to target the BCMA antigens (protein complexes) on cancer cells. These updated results were captured at 40 weeks (approximately 10 months) following the CAR T-cell treatment. Eighteen patients received higher doses of CAR T cells, while 3 patients received lower doses.
Overall, 86% of patients achieved an anti-cancer response and 10 achieved a complete disappearance of their cancer.
Anti-cancer responses appeared to improve over time among those who received the higher doses, indicating that data retrieval must be long-term to determine effectiveness of treatment.
Side effects were reported to be manageable.
Understand how CAR-T cell therapy works.
Doctors from DFCI estimate that myeloid malignancy-associated somatic mutations are found in 22% of patients at the time of transplant and 4% of individuals develop secondary leukemia post ASCT. These mutations are called clonal hematopoiesis of indeterminate potential (CHIP) and are associated with increased risk of developing hematologic malignancies.21,22
A concern about generating mutated stem cells and the selection for mutant clones to grow into secondary leukemia in a small but significant number of patients, doctors hope to further refine treatment choices and tailor therapy to better define which individuals with MM are at higher risk for developing secondary malignancies.22 This may allow us in turn to predict who is best served by keeping ASCT in reserve and only employed if needed.23
Allogeneic Stem Transplantation as Initial Treatment
Clinical studies directly comparing allogeneic stem cell transplantation to autologous stem cell transplantation for the treatment of multiple myeloma have not been performed. Published reports indicate that 40% of patients with multiple myeloma under the age of 50 who are treated with an allogeneic transplant are alive and cancer-free five years following therapy. The risk of dying as a consequence of treatment in this group of patients may approach 10%. Thus, patients must weigh the odds of treatment related mortality against the odds of improved cure rates when trying to choose a treatment strategy.
Allogeneic Transplantation for Treatment of Recurrent Multiple Myeloma
Patients who experience recurrence of myeloma following treatment with lower or moderate-dose chemotherapy make up the overwhelming majority of patients who have received allogeneic transplants to date. Mortality following allogeneic transplantation in patients with recurrent multiple myeloma is 40-50% and 20% of these patients survive without cancer recurrence 5 years from treatment. Data is limited for patients with multiple myeloma undergoing an allogeneic transplant who have had a cancer recurrence following an autologous transplant. There is the possibility of benefit from an allogeneic stem cell transplant in this group of patients, especially if there is more than a 2-year interval between the autologous and allogeneic transplants.
Mini-Transplants Show Promise for Older Patients with Multiple Myeloma
Less toxic cancer treatment followed by an allogeneic stem cell transplant promise for older patients with advanced blood and bone marrow cancers such as multiple myeloma. In recent years, however, several transplant centers have evaluated less toxic regimens, including lower doses of chemotherapy, radiation, and/or biologic therapy prior to an allogeneic transplant. The less toxic regimens kill some cancer cells and suppress the patient's immune system so that it won't attack the donor cells. Once the donor cells are infused into the patient, they can recognize the patient's cancer cells as foreign and mount an attack against the cancer. This approach is sometimes referred to as a "mini-transplant" or a "reduced intensity transplant (RIT)."
To evaluate the safety and effectiveness of mini-transplants among older patients with advanced hematologic cancer, researchers conducted a study among 372 patients between the ages of 60 and 75. Patients were treated with low-dose total body irradiation alone or combined with fludarabine. Patients then received an allogeneic stem cell transplant from a related or unrelated donor.
Five-year overall survival was 35%.
Five-year survival without a worsening of the cancer was 32%.
Treatment outcome was generally similar regardless of the patient's age.
These results are encouraging and suggest that mini-transplants are a viable treatment option for older patients with advanced hematologic cancers that may benefit more from an allogeneic than an autologous stem cell transplant. Patients with newly diagnosed multiple myeloma should strongly consider having a consultation at a cancer center with expertise in stem cell transplantation to ensure they are aware of the most recent use of this procedure.13
Autologous Transplant Followed by Allogeneic Transplants Superior to Two Autologous Transplants in Multiple Myeloma
According to an article recently published in the New England Journal of Medicine, among patients with newly diagnosed multiple myeloma, treatment with an autologous stem cell transplant followed by an allogeneic stem cell transplant with a matched sibling donor provides superior survival compared with two autologous stem cell transplants.
Researchers from Italy and the University of Washington recently conducted a clinical study to evaluate the effectiveness of double autologous stem cell transplants versus an autologous stem cell transplant followed by an allogeneic stem cell transplant in the treatment of multiple myeloma. This trial included 162 patients who were 65 years of age or younger and had newly diagnosed multiple myeloma. After patients were treated with an autologous stem cell transplant, one group was then treated with an additional autologous stem cell transplant, and the other group was treated with an allogeneic stem cell transplant with stem cells from a sibling. The following results were reported at a median of 45 months follow-up:
Mortality caused by multiple myeloma occurred in 43% of patients treated with a double autologous stem cell transplant, compared with only 7% for patients treated with an autologous/allogeneic treatment strategy.
Median overall survival was improved among patients treated with "matched" sibling donor stem cells, compared with patients treated with non-matched sibling donor stem cells.
Mortality related to treatment was not significantly different between the two groups of patients.
The researchers concluded that survival is significantly improved among patients newly diagnosed with multiple myeloma who are younger than 65 years of age and receive an autologous stem cell transplant followed by an allogeneic transplant with a "matched" sibling donor when compared with those treated with two autologous stem cell transplants.18
Strategies to Improve Treatment
The main reason patients with multiple myeloma are not cured following a SCT is myeloma recurrence. Doctors are performing clinical trials designed to improve the treatment of patients with multiple myeloma by the following approaches:
Enhancement of Immunity after Stem Cell Transplants: Allogeneic stem cell transplants are more effective in preventing relapses than autologous transplants because the donor cells recognize the cancer as foreign and kill cancer cells. Despite this graft-versus-leukemia reaction, many patients still relapse. Clinical trials are ongoing to evaluate strategies that may enhance this graft-versus-leukemia effect.
References:
Kyle RA, Rajkumar SV. Multiple myeloma. The New England journal of medicine. 2004;351(18):1860-1873.
Moreau P, San Miguel J, Sonneveld P, et al. Multiple myeloma: ESMO Clinical Practice Guidelines for diagnosis, treatment and follow-up. Ann Oncol. 2017;28(suppl_4):iv52-iv61.
Fonseca R, Abouzaid S, Bonafede M, et al. Trends in overall survival and costs of multiple myeloma, 2000-2014. Leukemia. 2017;31(9):1915-1921.
Attal M, Lauwers-Cances V, Hulin C, et al. Lenalidomide, Bortezomib, and Dexamethasone with Transplantation for Myeloma. The New England journal of medicine. 2017;376(14):1311-1320.
Palumbo A, Cavallo F, Gay F, et al. Autologous transplantation and maintenance therapy in multiple myeloma. The New England journal of medicine. 2014;371(10):895-905.
Gay F, Oliva S, Petrucci MT, et al. Chemotherapy plus lenalidomide versus autologous transplantation, followed by lenalidomide plus prednisone versus lenalidomide maintenance, in patients with multiple myeloma: a randomised, multicentre, phase 3 trial. Lancet Oncol. 2015;16(16):1617-1629.
Gay F, Oliva S, Petrucci MT, et al. Autologous transplant vs oral chemotherapy and lenalidomide in newly diagnosed young myeloma patients: a pooled analysis. Leukemia. 2017;31(8):1727-1734.
Biran N, Jacobus S, Vesole DH, et al. Outcome with lenalidomide plus dexamethasone followed by early autologous stem cell transplantation in patients with newly diagnosed multiple myeloma on the ECOG-ACRIN E4A03 randomized clinical trial: long-term follow-up. Blood cancer journal. 2016;6(9):e466.
Dunavin NC, Wei L, Elder P, et al. Early versus delayed autologous stem cell transplant in patients receiving novel therapies for multiple myeloma. Leukemia & lymphoma. 2013;54(8):1658-1664.
Kumar SK, Lacy MQ, Dispenzieri A, et al. Early versus delayed autologous transplantation after immunomodulatory agents-based induction therapy in patients with newly diagnosed multiple myeloma. Cancer. 2012;118(6):1585-1592.
Barlogie B, Kyle R, Anderson K, et al. Comparable Survival in Multiple Myeloma (MM) with High Dose Therapy (HDT) Employing MEL 140 mg/m2 + TBI 12 Gy Autotransplants Versus Standard Dose Therapy with VBMCP and No Benefit from Interferon. Proceedings of the 45th annual meeting of the American Society of Hematology. Blood 2003;102:42a, abstract number 135.
Blade J, Sureda A, Ribers J, et al. High-Dose Therapy Autotransplantation/Intensification Versus Continued Conventional Chemotherapy in Multiple Myeloma Patients Responding to Initial Chemotherapy. Definitive results from PETHEMA after a Median Follow-up of 66 months. Proceedings of the 45th annual meeting of the American Society of Hematology. Blood 2003;102:42a, abstract number 137.
Barlogie B, Jacobson J, Sawyer J, et al. Increased CR Frequency as a Strategy Toward Extending Event-Free Survival (EFS) and Overall Survival (OS) in Multiple Myeloma (MM): 4-Year Results of Total Therapy II (TT II) Versus Total Therapy (TT I). Proceedings of the 45th annual meeting of the American Society of Hematology. Blood 2003;102:42a, abstract number 13​
Cavo M, Palumbo A, Zweegman S, et al. Upfront autologous stem cell transplantation (ASCT) versus novel agent-based therapy for multiple myeloma (MM): A randomized phase 3 study of the European Myeloma Network (EMN02/HO95 MM trial). Abstract #8000. Presented at the 2016 American Society of Clinical Oncology Annual Meeting, Chicago, IL, June 3, 2016.
Marini C, Maia T, Bergantim R, et al. Real-life data on safety and efficacy of autologous stem cell transplantation in elderly patients with multiple myeloma [published online October 27, 2018]. *Ann Hematol.*doi: 10.1007/s00277-018-3528-x
Sorror ML, Sandmaier BM, Storer BE et al. Long-term outcomes among older patients following nonmyeloablative conditioning and allogeneic hematopoietic cell transplantation for advanced hematologic malignancies. JAMA. 2011;306:1874-1883.
Powles R, Sirohi B, Kukarni S, et al. Primary Refractory (PRef) Myeloma: Recommendations for Treatment. Proceedings of the 45th annual meeting of the American Society of Hematology. Blood 2003;102:686a, abstract number 2542.
Bruno B, Rotta M, Patriarca F, et al. A comparison of allografting with autografting for newly diagnosed myeloma. New EnglandJournal of Medicine. 2007; 356:1110-1120.
Shah N, Ahmed F, Bashir Q et al. Durable remission with salvage second autotransplants in patients with multiple myeloma. Cancer. Early online publication November 15, 2011.
The Lancet Haematology 2019 Mar 22. Epub ahead of print.
Gibson CJ, Steensma DP. New Insights from Studies of Clonal Hematopoiesis. Clinical cancer research: an official journal of the American Association for Cancer Research. 2018;24(19):4633-4642.
Radivoyevitch T, Dean RM, Shaw BE, et al. Risk of acute myeloid leukemia and myelodysplastic syndrome after autotransplants for lymphomas and plasma cell myeloma. Leuk Res. 2018;74:130-136.
Gay F, Cerrato C, Scalabrini DR, et al. Carfilzomib-Lenalidomide-Dexamethasone (KRd) Induction-Autologous Transplant (ASCT)-KRd Consolidation Vs KRd 12 Cycles Vs Carfilzomib-Cyclophosphamide-Dexamethasone (KCd) Induction-ASCT-KCd Consolidation: Analysis of the Randomized Forte Trial in Newly Diagnosed Multiple Myeloma (NDMM). Blood. 2018;132:121.
ASH Abstract 782