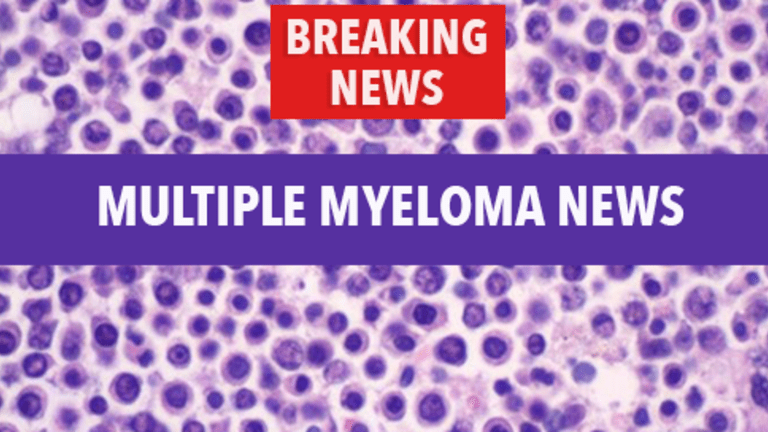 Thalidomide, a Promising Drug for Treatment of Multiple Myeloma
Cancer cells require food, oxygen, and growth proteins in order to grow and spread.
Cancer cells require food, oxygen, and growth proteins in order to grow and spread.
These essential nutrients are transported to the cancer cells by blood vessels. Angiogenesis is the process of creating new blood vessels necessary to transport "food" to the cancer cells. Several new drugs appear to prevent angiogenesis and may help prevent cancers from growing. There is evidence that patients with multiple myeloma have increased angiogenesis that may facilitate growth of the cancer.
Thalidomide was developed and originally used as a sleeping pill until it was found to cause birth defects. Because multiple myeloma occurs in individuals who are mostly beyond the child-bearing age, the concern regarding birth defects is less relevant. Doctors became interested in thalidomide as an anti-cancer therapy because it appears to have anti-angiogenesis activity that is not toxic to the bone marrow and does not affect blood counts.
Physicians in several hospitals have cooperated to perform a clinical study to evaluate the effects of thalidomide in patients with multiple myeloma who had failed one or more previous therapies. The results of this clinical study were recently published in the
New England Journal of Medicine. These doctors treated 84 patients with refractory myeloma, including 76 who had failed high-dose chemotherapy with stem cell support. Overall, 32% of patients had partial or complete disappearance of their cancer following treatment with thalidomide. At the time of this report, 58% of patients survived beyond 1 year of treatment. The therapy was well tolerated with side effects consisting mainly of constipation, weakness, and excessive sleep.
This clinical study demonstrates that thalidomide is an active drug for the treatment of multiple myeloma. Standard treatment of multiple myeloma utilizes high-dose chemotherapy and stem cell transplant or lower dose chemotherapy in older patients. Doctors are currently evaluating the use of thalidomide after high-dose chemotherapy with bone marrow or blood stem cell support to determine if it will prevent or delay recurrences and in combination with other anti-cancer therapies. (New England Journal of Medicine, Vol 341, No 21, pp 1565-1571, 1999)
Copyright © 2018 CancerConnect. All Rights Reserved.