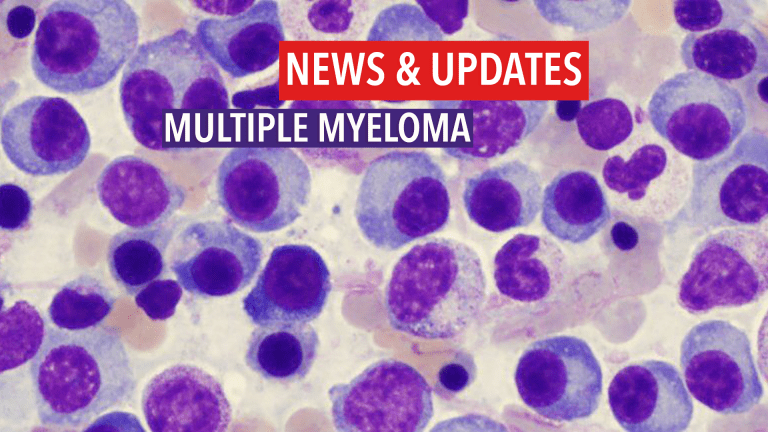 Teclistamab (Tecvayli) for the Treatment of Multiple Myeloma
BCMA x CD3 Bispecific Teclistamab shows effectiveness in patients with advanced Multiple Myeloma leading to NEJM publication and FDA Approval.
by Dr. C.H. Weaver M.D. 10/2022
Results from an ongoing clinical trials evaluating Tecvayli (teclistamab-JNJ-64007957) for the treatment of relapsed or refractory multiple myeloma appear encouraging and were featured during the American Society of Hematology and ASCO 2022 annual meetings.  The U.S. Food and Drug Administration granted Tecvayli orphan drug status and approval in October 2022 for the treatment of advanced recurrent multiple myeloma.
About Multiple Myeloma
Multiple myeloma is a cancer of the blood that affects the plasma cells. Plasma cells are an important part of the immune system; they produce antibodies to help fight infection and disease. Multiple myeloma is characterized by an excess production of abnormal plasma cells. Symptoms include increased risk of bacterial infections and impaired immune responses. Because patients whose cancer has returned following prior therapy are typically considered incurable, treatment is aimed at extending survival as well as maintaining quality of life.
About Tecvayli
Tecvayli is a bispecific antibody administered subcutaneously that targets both BCMA and CD3. BCMA, (B-cell maturation antigen), is expressed at high levels on multiple myeloma cells and Tecvayli redirects CD3-positive T-cells to BCMA-expressing myeloma cells to kill the targeted cells.
The current trial enrolled patients with multiple myeloma who had relapsed or were refractory to established myeloma therapies and had previously been treated with a proteasome inhibitor (PI) and an immunomodulatory drug (IMiD). Enrolled patients had received a median of six prior lines of treatment (range, 2-14).
In total, 165 patients were enrolled in the trial. Tecvayli appeared well tolerated. The most common side effects were neutropenia (40%), anemia (28%), and thrombocytopenia (20%). In total 70% of patients experienced Cytokine Release Syndrome (CRS) but all events were minor. CRS occurred at a median onset of 2 days (range, 1-6) and lasted for a median of 2 days (range, 1-8). 
The overall response rate was 63% and 39% of patients experienced a complete response. The median duration of response was 18 months and has not been reached in individuals attaining a complete response.  
Tecvayli is also being evaluated in combination with other medications to determine if its effectiveness can be improved further. When combined with 
Darzalex (daratumumab) and anti CD38 monoclonal antibody a response rate of 77% was reported. 
Combination with talquetamab, daratumumab, and other precision medicines is also being evaluated. 
Tecvayli appears to be an effective new precision cancer medicine for the treatment of Multiple Myeloma. Enrollment in ongoing clinical trials will continue and updated safety and additional effectiveness results will be forthcoming.
References:
Garfall, AL et al. Updated Phase 1 Results of Teclistamab, a B-cell Maturation Antigen (BCMA) × CD3 Bispecific Antibody, in Relapsed and/or Refractory Multiple Myeloma (RRMM). 2020 American Society of Hematology Annual Meeting. December 2020.
American Cancer Society. "Key Statistics About Multiple Myeloma." Available here. Accessed January 2020.
Krishnan AY, Garfall AL, Mateos MV, et al. Updated phase 1 results of teclistamab, a B-cell maturation antigen (BCMA) × CD3 bispecific antibody, in relapsed/refractory multiple myeloma (MM). J Clin Oncol. 2021;39:(suppl 15; abstr 8007). doi:10.1200/JCO.2021.39.15_suppl.8007.

Moreau P, Garfall A, van de Donk, NWCJ, et al. Teclistamab in Relapsed or Refractory Multiple Myeloma. N Engl J Med. Published online June 5, 2022. doi:10.1056/NEJMoa2203478

FDA approves teclistimab-cqyv for relapsed or refractory multiple myeloma. News release. FDA. October 25, 2022. Accessed October 25, 2022. https://bit.ly/3f3HffB