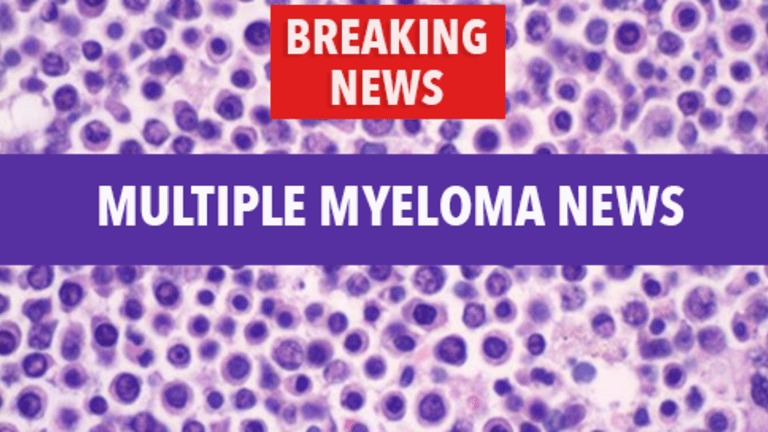 Studies Suggest Thalidomide for Multiple Myeloma
Studies Suggest Thalidomide for Multiple Myeloma
Studies Suggest Thalidomide for Multiple Myeloma
Thalidomide plus dexamethasone appears to produce significant anti-cancer responses in multiple myeloma patients, according to results presented at the VII International Myeloma Workshop.
There are approximately 40,000 people in the United States living with multiple myeloma and 14,000 new cases of multiple myeloma are diagnosed each year in the United States, making it the second most common blood cancer. Multiple myeloma is a cancer involving important immune (infection-fighting) cells called plasma cells. Plasma cells aid the body in fighting infection by producing specialized proteins called antibodies that have the ability to target and/or kill foreign cells. In multiple myeloma, cancerous plasma cells produce abnormal and excessive antibodies that do not have the ability to properly fight infection. In addition, the cancerous plasma cells accumulate in the bone marrow, suppressing the normal formation and function of other cells that are necessary for normal production of blood cells and immune functions. The excessive accumulation of cancer cells in the bone marrow ultimately leads to the formation of tumors in the bone and to the breakdown of bone. Standard treatment for multiple myeloma is chemotherapy.
Thalidomide is a substance known for its anti-angiogenesis properties. Angiogenesis is the formation of new blood vessels in the body and is a crucial component for the development of cancer. Blood vessels are needed to supply cancer cells with essential nutrients from the blood. Anti-angiogenesis is the inhibition of the formation of new blood vessels. By stopping blood vessels from forming, cancer cells are "starved" of nutrients, ultimately inhibiting cancer development and growth. Previous clinical studies have demonstrated that thalidomide achieves significant anti-cancer responses in patients with recurrent multiple myeloma1 .
Results from several trials presented at the International Myeloma Workshop involved treatment with thalidomide in patients with multiple myeloma who had a cancer recurrence following standard therapy or had stopped responding altogether to conventional therapies. In these trials, the addition of dexamethasone, a steroid, to thalidomide improved anti-cancer responses compared with thalidomide alone. Significant responses occurred in 30% to 70% of patients with an average duration of response lasting 7-8 months.
Results from one clinical trial conducted by researchers from M.D. Anderson Cancer Center compared thalidomide alone to thalidomide plus dexamethasone for the treatment of newly diagnosed patients with multiple myeloma. Anti-cancer responses were achieved in 36% of patients receiving only thalidomide and in 72% of patients receiving thalidomide plus dexamethasone.
The results from all of these studies suggest that thalidomide may become an important component in the treatment of multiple myeloma. Thalidomide is not currently approved by the FDA for treatment of multiple myeloma treatment. Current and future studies will determine its optimal role in the treatment of this disease. Patients with multiple myeloma may wish to speak with their physicians about the risks and benefits of participating in a clinical trial utilizing Thalidomide or other promising new treatment strategies. (Proceedings from the VII International Myeloma Workshop, Banff Springs Hotel, Banff, Alberta, Canada, May 4-8, 2001)
1
Blood, Vol 96, 2000
Copyright © 2018 CancerConnect. All Rights Reserved.