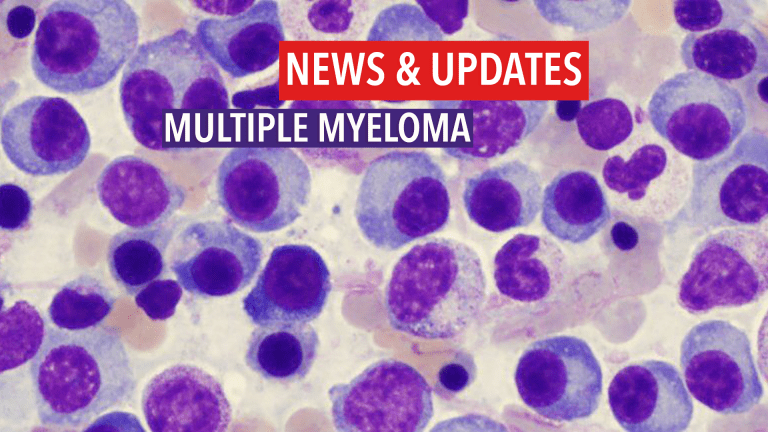 SAR 650948 Anti-CD38 Monoclonal Antibody For the Treatment of Multiple Myeloma
SAR 650948 Anti-CD38 Monoclonal Antibody Appears Promising For the Treatment of Multiple Myeloma
CancerConnect News: An investigational new class of drugs, the anti-CD38 monoclonal antibodies, could be the next major advance in the treatment of multiple myeloma. These findings were presented at the 56thAmerican Hematological Society Annual Meeting and Exposition, December 6–9, 2014, in San Francisco, California.
Multiple myeloma is a cancer of plasma cells, which are a special type of white blood cell that are part of the body's immune system. In the U.S., approximately 70,000 people are living with multiple myeloma and approximately 24,000 new individuals are diagnosed annually. Patients with multiple myeloma have increased numbers of abnormal plasma cells that may produce increased quantities of dysfunctional antibodies detectable in the blood and/or urine. Patients with multiple myeloma who have become refractory—or resistant—to the drugs Revlimid® (lenalidomide) and Velcade® (bortezomib) have limited treatment options. There is no standard treatment for these patients and they typically have a poor prognosis.
Understanding Multiple Myeloma
Anti-CD38 antibodies target multiple myeloma cells by binding to the CD38 antigen expressed on the cell surface and then signaling the patient's immune system to attack the tumor. The anti-CD38 monoclonal antibody SAR650948 was evaluated in a phase 1b dose-escalation study in combination with a standard regimen of Revlimid® and dexamethasone in 31 patients with relapsed/refractory myeloma
The combination produced responses in 58% of patients overall, rising to 63% in patients receiving the highest dose, 10 mg/kg every 2 weeks. A 50% response rate was observed in patients who had relapsed on or were refractory to previous treatment.
SAR650984 in combination with Revlimid® and dexamethasone showed encouraging activity in this heavily pretreated population and very importantly did not increase toxicity. The most common side effects were fatigue, nausea, diarrhea, neutropenia, and upper respiratory infections.
Now that the safety of SAR650984 has been evaluated and appropriate dosing defined additional clinical trials will be implemented in myeloma patients.
Reference: An G, Jiang H, Acharya C, et al. 4729 SAR 650984, a Therapeutic Anti-CD38 Monoclonal Antibody, Blocks CD38-CD31 Interaction in Multiple Myeloma. Presented at the 56th Annual Meeting of the American Society of Hematology. December 6-9, 2014. Abstract 83.