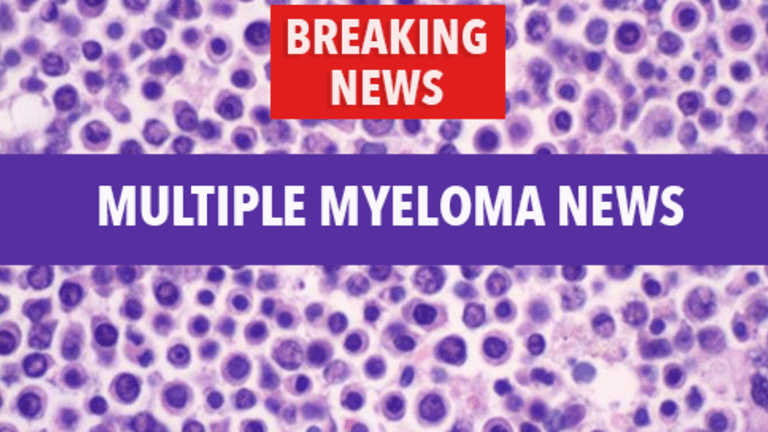 Nordic Myeloma Study Group Concludes
Nordic Myeloma Study Group Concludes High-Dose Therapy Improves Survival of Patients with Multiple Myeloma
High-dose chemotherapy with bone marrow or peripheral blood stem cell support has become the treatment of choice for newly diagnosed patients with multiple myeloma who are age 70 or less. The exact contribution of high-dose therapy to survival compared to conventional treatment has not often been evaluated.
Doctors from 14 medical centers in Denmark, Norway and Sweden recently evaluated survival following assignment to receive high-dose therapy in newly diagnosed patients with multiple myeloma who were less than 60 years of age. The results of this study were published in the journal
Blood. They compared outcomes of 348 patients entered on high-dose chemotherapy clinical trials with 274 similar patients entered on lower dose clinical trials. All were scheduled to receive induction chemotherapy before high-dose therapy. Fifty-five patients who were supposed to receive high-dose therapy did not for a variety of reasons including: early death from treatment, progressive myeloma, medical complications or patient refusal. These patients were included in the comparisons with conventional treatment.
Thirty four percent of patients assigned to the high-dose chemotherapy group achieved a complete remission. Among those who actually received high-dose chemotherapy, the complete response rate was 41%. Thirty nine percent of patients receiving high-dose therapy survived without progression of myeloma 3 years from treatment.
Half the patients receiving conventional chemotherapy were dead by 44 months while over 60% of patients receiving high-dose chemotherapy were alive at 44 months. In all the analyses performed in this study, high-dose chemotherapy was superior to conventional therapy.
These doctors concluded that high-dose therapy with bone marrow or blood stem cell support should be a part of initial treatment of patients with multiple myeloma at least up to the age of 60 years. The usual sequence of treatment involves induction chemotherapy, chemotherapy and Neupogen® to mobilize peripheral blood stem cells and one or two courses of high-dose chemotherapy. There is evidence from other studies that two courses of high-dose therapy may be better than one. Current clinical trials are evaluating new ways to prevent myeloma recurrences after high-dose chemotherapy. (
Blood, Vol 95, No 1, pp 7-11, 2000)
Copyright © 2018 CancerConnect. All Rights Reserved.