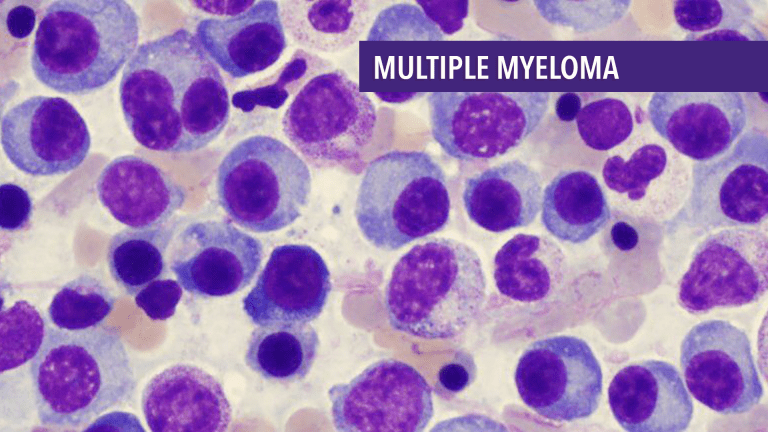 Multiple Myeloma Resources
Useful resources for individuals with Multiple Myeloma
Some Useful resources for individuals with Multiple Myeloma
CancerConnect Multiple Myeloma Community provides current, comprehensive, reliable information on Multiple Myeloma cancer and a community where Multiple Myeloma cancer patients can exchange information and get support and inspiration.
The International Myeloma Foundation helps anyone battling multiple myeloma – patients, family, friends, caregivers and the medical and scientific communities. The IMF also has a hotline where people can call to get case specific questions answered.
The MMRF focuses on the following four goals: funding research, raising awareness, providing information, and building collaboration.
The Multiple Myeloma Information Center provides information about treatment options, new and innovative therapies through clinical trials, supportive care, complementary and alternative medicine, genetic testing, and screening and prevention.

Clinical trials are studies that evaluate the effectiveness of new drugs or treatment strategies. The development of more effective cancer treatments requires that new and innovative therapies be evaluated with cancer patients. In oncology, clinical trials are especially important because, in the absence of high cure rates, nearly all therapeutic approaches are developmental in nature. All new cancer drugs that are currently available in the United States were once only available in clinical trials. Patients should decide whether or not participation in a clinical trial is an appropriate treatment option as early in their evaluation as possible because, once treatment of their cancer has been initiated, patients may become ineligible to participate in some clinical trials.
We make it easy for myeloma patients to find, understand and connect with their eligible clinical trials.
We're on a mission to cure myeloma
Listen to our ASH interview on "Finding a Clinical Trial That's Right for Your Myeloma"