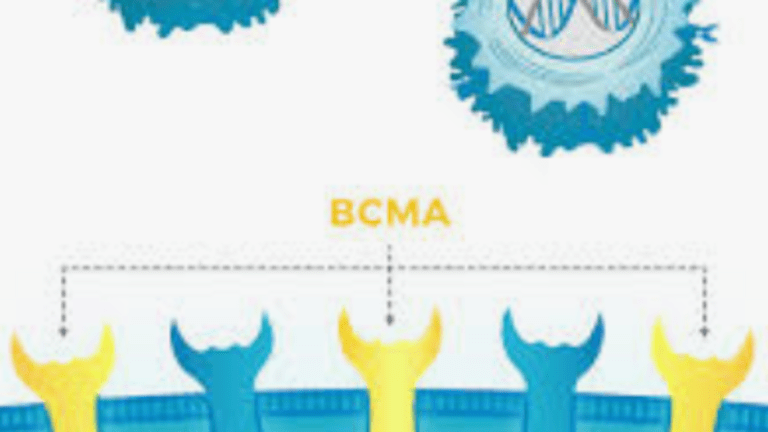 Is BCMA The Answer to Treating Multiple Myeloma?
CAR T cells, Bispecific antibodies, and drug conjugates are all being developed to target the B Cell Maturation Antigen.
by Dr. C.H. Weaver M.D. updated 6/21
The B Cell Maturation Antigen (BCMA) is present in nearly all Multiple Myeloma cells and serves as a potential biomarker for identifying malignant plasma cells as well as a target for novel precision cancer medicines and cellular therapies. Researchers believe that targeting BCMA will significantly change the treatment landscape for Multiple Myeloma.1
BCMA is a member of the tumor necrosis factor receptor family that is expressed on plasma cells and on late stage normal and malignant B-cells. BCMA is involved with signaling pathways which lead to the proliferation and survival of plasma cell and can also bind to a proliferation-inducing ligand (APRIL), which is associated with B cell development. Both are associated with the regulation of cell survival and growth.2,3
Novel precision cancer medicines and chimeric antigen receptor (CAR) T cell therapies are being developed that target BCMA and multiple studies have demonstrated positive results with BCMA-targeted treatment of relapsed and refractory Multiple Myeloma. CAR T cell therapies were thought to be in the lead, but precision medicines are gaining ground rapidly and may ultimately be more easily administered and less expensive.
CAR-T Cell Therapy
Studies have demonstrated positive results with CAR T-cells for treatment of relapsed and refractory multiple myeloma and the lead CAR T candidates are being developed by Bristol Myers' and Johnson & Johnson.
Data from the CARTITUDE-1 clinical trial evaluating the BCMA-directed CAR-T therapy JNJ‑4528 was reported to be very effective and yielded 100% an overall response rate in patients with relapsed or refractory Multiple Myeloma. Nearly all of the 97 patients treated responded to treatment, with their cancer reduced or eliminated on follow-up scans. After one year, 89% of refractory patients survived and three-quarters still had not seen their disease progress.
Idecabtagene vicleucel (ide-cel), another CAR T-cell therapy that targets BCMA, also showed clinical benefit and no toxicity concerns in patients with relapsed/refractory multiple myeloma. Treatment with ide-cel led to a 76% response rate and with a median follow-up of 14.7 months patients had a median progression-free survival of 8.8 months and median overall survival of 34.2 months.2,3
Despite the encouraging anti-myeloma activity of CAR T cell therapy, the time consuming and costly process to produce cell therapies remains a major drawback. Immune cells must be extracted from each patient, re-engineered at a central manufacturing plant and then re-infused back into the same patient.
One solution to first-generation CAR T cell therapy has been the development of "off-the-shelf" CAR products, which involve the genetic modification of immune cells from healthy donors rather than from each patient. Allogene Therapeutics appears the furthest along and has shown data that its treatment led to a 60% response rate in a small number of patients with refractory myeloma.
Other Ways to Target BCMA
Bispecific Antibodies
CAR T cell therapy was the major innovation highlighted at last year's Annual American Society of Hematology (ASH) Meeting. This year its Bispecific Antibodies and a big question is whether they could ultimately be more broadly beneficial that CAR T cell therapy?
Bispecific antibodies are antibodies with two arms. One arm of the drug attaches to a specific protein on the myeloma cell (BCMA). The other arm attaches to and activates immune cells (CD3) in the patient to kill the cancer cells. The antibody construct essentially help the body's immune system to detect and target malignant cells by juxtaposing T cells (a type of white blood cell capable of killing other cells perceived as threats) to cancer cells placing the T cells within reach of the targeted cell, with the intent of allowing T cells to inject toxins and trigger the cancer cell to die (apoptosis). There are several "bispecific" antibodies in development that target BCMA.
There are several differences between CAR T and Bispecific Antibodies - a key one is the advantage of being "off the shelf" meaning the same product can be given to all patients. CAR T cells must be made from cells taken from each patient and hence is more time consuming and potentially more expensive. How long the response to antibodies lasts however is unclear and antibodies must be taken chronically, compared to a one-time CAR T cell therapy infusion. Preliminary results from several Bispecific Antibodies in development were reported at the December 2020 ASH annual meeting. In general response to treatment was excellent and side effects were less than those associated with CAR T.
Bispecific Antibodies in Development
Antibody Drug Conjugates
Antibody-drug conjugates (ADC) are another precision medicine that links a BCMA-targeting antibody to a toxic chemotherapy drug. The first BCMA-targeting ADC drug for multiple myeloma, Blenrep, won FDA clearance in early 2020. ADCs may be the least effective drugs of the group however, Blenrep generated a response in about a third of patients which is far less than is being reported with CAR T and Bispecific's. Eye-related side effects are also common and problematic during Blenrep treatment.
References:
Hum Gene Ther. 2018;29[5]:585-601.
Madduri D, Berdeja JG, Usmani SZ, et al. CARTITUDE-1: phase 1b/2 study of ciltacabtagene autoleucel, a B-cell maturation antigen–directed chimeric antigen receptor T cell therapy, in relapsed/refractory multiple myeloma. Abstract #177. Presented at the 2020 American Society of Hematology Annual Meeting, December 5, 2020.
Lin Y, Raje NS, Berdeja JG, et al. Idecabtagene vicleucel (ide-cel, bb2121), a BCMA-directed CAR T cell therapy, in patients with relapsed and refractory multiple myeloma: Updated results from phase 1 CRB-401 study. Presented at: the 62nd American Society of Hematology (ASH) Annual Meeting and Exposition; December 5-8, 2020. Abstract 131
Raje NS, et al. Safety, Clinical Activity, Pharmacokinetics, and Pharmacodynamics from a Phase I Study of PF-06863135, a B-Cell Maturation Antigen (BCMA)-CD3 Bispecific Antibody, in Patients with Relapsed/Refractory Multiple Myeloma. Blood (2019) 134 (Supplement_1):1869.https://doi.org/10.1182/blood-2019-121805