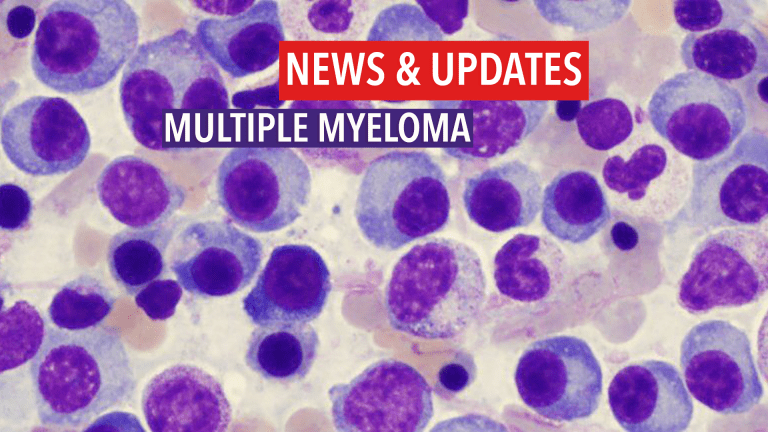 Complete Remission Predicts for Long Survival in Multiple Myeloma
Complete Remission Predicts for Long Survival in Multiple Myeloma
Achieving a complete remission was the dominant prognostic factor for long survival in patients with multiple myeloma, according to a large retrospective review published in Bone Marrow Transplantation.[1]
Multiple myeloma is a cancer of the blood that affects the plasma cells, which are an important part of the immune system; they produce antibodies to help fight infection and disease. Multiple myeloma is characterized by an excess production of abnormal plasma cells. Symptoms include increased risk of bacterial infections and impaired immune responses.
The standard approach to treatment for multiple myeloma is high-dose therapy followed by autologous stem cell transplant (ASCT). The goal of treatment is to achieve a complete remission because it is assumed that this will improve survival despite limited data to validate this theory.
A study conducted at M. D. Anderson Cancer Center involved 758 patients with multiple myeloma, 395 of whom underwent high-dose chemotherapy followed by ASCT within one year of diagnosis. Response status was measured two years after treatment. Patients who achieved a complete remission experienced a subsequent median survival of 9.7 years compared with 4.4 years for patients who achieved partial response and 2.7 years for non-responders.
Longer survival was attributed to high-dose therapy, which converted 67% of patients from no response to partial response or complete remission. Furthermore, the high-dose therapy induced complete remission in 26% of patients with partial response.
Follow-up analysis showed that complete remission was the dominant prognostic factor for long survival. Other important factors were Stage I disease, partial response, and intensive treatment. Two percent of patients have remained in complete remission for over 10 years. 
Reference:
[1] Wang M, Delasalle K, Feng L, et al. CR represents an early index of potential long survival in multiple myeloma. Bone Marrow Transplantation. 2010; 45: 498-504.