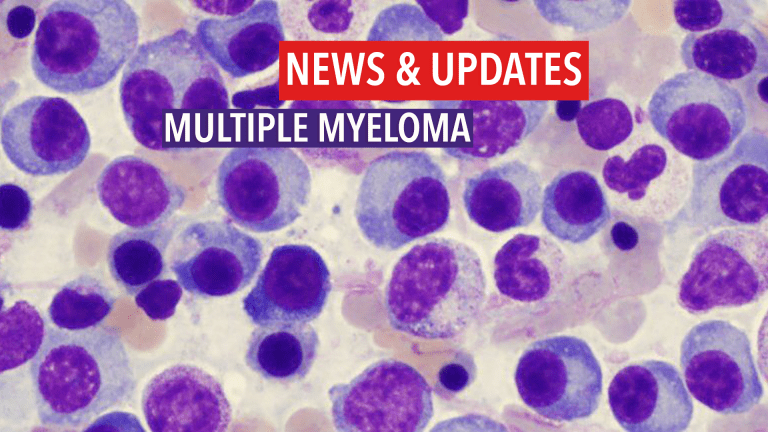 CAR-T Cell Therapy - Advances in The Management of Multiple Myeloma
FDA Approves 2nd CAR T-cell therapy for multiple myeloma. ASCO 2022 update.
by Dr. C.H. Weaver M.D. updated 8/2022
CAR T-cell therapy generates deep, sustained remissions in patients with recurrent multiple myeloma according to research published in the New England of Medicine. In the study almost 75% of the participants responded to the therapy and one-third of them had a complete response, or disappearance of all signs of their cancer.15,17,18,19
Standard treatment for multiple myeloma includes therapy with immunomodulatory drugs, proteasome inhibitors (which block the action of protein-degrading structures in cells), anti-CD38 antibodies, and autologous stem cell transplant. Patients who fail these approaches are in need of better treatments.
CAR-T, or chimeric antigen receptor T-cells, a new form of cancer immunotherapy is advancing rapidly. CAR T uses a patient's own T cells which are removed and then engineered to identify and kill malignant multiple myeloma cells. The use of a patient's own immune cells to fight cancer is proving to be a promising therapeutic approach in the treatment lymphomas and is now advancing in multiple myeloma.
One characteristic of a cancer cell is its ability to evade an attack by a person's immune system. Immune cells are constantly surveying the body for potential threats, such as a bacteria or virus. Once the immune system detects such a threat, it initiates an attack against it.
One method of stimulating the immune system to detect cancer cells is referred to as chimeric antigen receptor T cell (CAR-T) therapy. Using this type of treatment, researchers take a sample of blood from the patient, and collect certain immune cells called T-cells.
Through laboratory processes, the collected T-cells are reprogrammed to recognize and attack the patient's cancer cells. Once the T-cells multiply and reach a certain number in the laboratory (usually hundreds of millions to billions), they are re-infused into the patient. The infused T-cells then circulate throughout the body, attacking the patient's cancer cells.1-4
Currently the B-cell maturation antigen (BCMA) is the major target for CAR T cell therapies. BCMA has several advantages as a therapeutic target in myeloma. It is expressed exclusively on plasma cells and in particularly large quantities on plasma-turned-myeloma cells; BCMA conducts signals important for myeloma cells' growth and survival; and it is expressed in virtually all patients with the disease. There are several ongoing trials with BCMA as a target as well as other targets in development.
CAR T cell therapy is currently approved for use in individuals with refractory myeloma. Clinical trials are evaluating CAR T cell therapies earlier in the disease course to determine if they are more effective than a plethora of myeloma therapies including multi-drug regimens, Auto and Allo-stem cell transplant, and newer bispecific antibody treatments. 
Abecma (idecabtagene vicleucel)
Abecma is the first B-cell maturation antigen (BCMA)-directed CAR T cell immunotherapy approved for the treatment of adult patients with relapsed or refractory multiple myeloma.19
Like all CAR T-cell therapies, Abecma is made by collecting a patient's immune system T cells and genetically modifying them to express a receptor for a protein on cancer cells. Infused back into the patient, the CAR T cells lock onto myeloma cells and destroy them.
The Abecma CAR construct includes an anti-BCMA scFv-targeting domain for antigen specificity, a transmembrane domain, a CD3-zeta activation domain, and a 4-1BB co-stimulatory domain designed to increase T-cell activation, proliferation and persistence. Abecma CAR T cells are proposed to recognize and bind to BCMA on the surface of multiple myeloma cells leading to apoptosis.
The clinical trial leading to approval enrolled 140 refractory patients, of whom 128 received Abecma across the target dose levels of 150-450 x 106 CAR+ T cells after receiving lymphodepleting chemotherapy. At a median follow-up of 13.3 months, 73% of the patients had a response to treatment and the median progression-free survival was 8-9 months. Some of the patients had not relapsed more than two years after treatment at the time of reporting.
Similar results in elderly patients: 45 patients (35%) were aged ≥65 years and 20 patients (16%) were aged ≥70 years. Response rates for both age groups were comparable and consistent with the overall treated population with overall and complete response rates of ~ 84% and 35% respectively.14
The KarMMa-3 (NCT03651128) phase 3, multi-center clinical trial directly compared Abecma to standard multi-drug treatment regimens in patients with refractory multiple myeloma. Results of an interim analysis reported in August 2022 revealed that Abecma improved response rates and delayed myeloma progression compared to standard regimens. It has not yet been reported if Abecma improved overall survival.
Cytokine release syndrome occurred in 83.6% of patients in the initial trial with one fatality and neurotoxicity of any grade occurred in 18% of patients.7,12,13
ASCO & American Society of Hematology CAR-T Update
Several conclusions can be drawn from the continuously updated results from clinical trials evaluating CAR-T cell therapies in development for the treatment of Multiple Myeloma presented at the American Society of Hematology & Clinical Oncology Annual Meetings.
CAR-T cell therapy is an evolving new treatment for Multiple Myeloma
CAR-T cell therapy is effective in eradicating Myeloma in patients with refractory disease.
A common side effect - Cytokine release syndrome (CRS) occurs in a majority of patients and is being better controlled.
Responses are encouraging and longer follow up is required to determine benefit in refractory patients.
Development of "off the shelf" CAR T cells could be more convenient, less costly and associated with fewer side effects.
FDA Approves Carvykti™ (ciltacabtagene autoleucel) 
Carvykti ™ (ciltacabtagene autoleucel; cilta-cel) was approved for the treatment of adults with relapsed or refractory multiple myeloma in March 2022.  The approval was based on data from the Cartitude-1 study, which included patients who had received a median of six prior treatment regimens (range, 3-18), and had previously received a proteasome inhibitor, an immunomodulatory agent and an anti-CD38 monoclonal antibody.5,11
Carvykti™ is a chimeric antigen receptor T-cell (CAR-T) therapy featuring two BCMA-targeting single domain antibodies. This  genetically modified autologous T-cell immunotherapy involves reprogramming a patient's own T-cells with a transgene encoding a chimeric antigen receptor (CAR) that identifies and eliminates cells that express BCMA. Upon binding to BCMA-expressing cells, the CAR promotes T-cell activation, expansion, and elimination of target cells.1
About the Cartitude-1 Study
Cartitude-1 is an ongoing Phase 1b/2 clinical trial evaluating ciltacabtagene autoleucel for the treatment of patients with relapsed or refractory multiple myeloma, who previously received a proteasome inhibitor, an immunomodulatory agent, and an anti-CD38 monoclonal antibody, and who had disease progression on or after the last regimen. All patients in the study had received a median of six prior treatment regimens (range, 3-18). Of the 97 patients enrolled in the trial, 99 percent were refractory to the last line of treatment and 88 percent were triple-class refractory, meaning their cancer did not respond, or no longer responds, to an IMiD, a PI and an anti-CD38 monoclonal antibody.1
Overall, 98% of patients treated with Carvykti responded to treatment including a stringent complete response in 78% and 93% of evaluated patients achieved MRD-negativity. At the time of reporting 66% of patients were alive eighteen months from treatment without evidence of myeloma progression which is a decrease from the 77% reported at one year. 
The most commonly reported side effects include neutropenia (96%), anemia (81%), and thrombocytopenia (79%). Cytokine release syndrome (CRS) occurred in 95% of patients, typically beginning 7 days from infusion and lasting on average 4 days. The CRS resolved within 14 days of onset in all but one patient. Approximately 21% of patients experienced neurotoxicity. Six patients died from complications of including sepsis, CRS, lung abscess, respiratory failure, and neurotoxicity.11
CARTITUDE-2 is evaluating cilta-cel in patients with multiple myeloma whose disease progressed after one to three prior lines of therapy, and who were Revlimid refractory. Results show an overall response rate of 95% with 45% of patients achieving a sCR and no new side effects.15,16
Off-the-Shelf CAR Products in Development
Cellular immunotherapy for myeloma could ultimately become an off-the-shelf product, capable of being uniformly manufactured in large quantities as prescription drugs are. The progress of allogenic "off the shelf" CAR T cell therapies was updated at the December 2020 American Society of Hematology annual meeting. As an off-the-shelf product the time-consuming and costly process that is currently required to treat a patient with CAR T cells is eliminated.
Allogene reported initial results from the Phase 1 UNIVERSAL study of ALLO-715 in relapsed/refractory multiple myeloma (MM) at the December 2020 American Society of Hematology annual meeting. This is the first time an allogeneic CAR T therapy directed at BCMA has been reported that achieve deep clinical responses.
Allogene's AlloCAR T™ therapy uses T cells from healthy donors which are isolated in a manufacturing facility, engineered to express CARs to recognize and destroy cancer (myeloma) cells, and modified via gene editing to limit autoimmune response when given to a patient. These therapies are then stored for off-the-shelf use on demand. No patient needs to undergo leukapheresis.
Lympho-depleting chemotherapy, such as Fludarabine + Cyclophosphamide (FluCy), is administered before CAR-T cell infusion, in order to deplete endogenous T-cells (and Tregs) to allow expansion/proliferation of the infused CAR-T cells.
In the initial dose escalation phase of the UNIVERSAL clinical trial 6 out of the 9 patients treated responded and remain in remission. Of the 31 patients evaluable for safety, there was no graft-vs-host disease, neurotoxicity, and low-level cytokine release syndrome was reported in 45% of patients and was manageable with standard therapies. The Phase 1 UNIVERSAL study continues to enroll patients at higher doses in an effort to optimize the therapy.
BM38 Dual-Targeted CAR T-Cell Therapy: More than 90% of patients with relapsed or refractory multiple myeloma responded to therapy with a bispecific CAR-T cell therapy that targets the CD38 protein and the B-cell maturation antigen (BCMA) found on myeloma cells, according to results of an early phase clinical trial. Sustained remissions also include nine patients with extra-medullary multiple myeloma where disease has spread beyond the bone marrow. (6)
The bispecific CAR T-cell therapy was genetically engineered to target both the BCMA and CD38 proteins found on the surface of myeloma causing plasma cells. The clinical trial enrolled 22 patients with multiple myeloma that had returned or not responded to at least three therapies. Nine of the 22 patients had extra-medullary disease.
Patients received three days of chemotherapy to "make room" in their immune systems for the engineered T cells. Then each patient was infused with the dual-targeted CAR-T cells. Patients were divided into five groups, with each group receiving a higher dose than the previous one. Depending on the cell dose, patients received either one or two infusions.
At a median follow up of 36 weeks 86% of patients had responded to treatment with 54.5% having no evidence of plasma cells detected in their bone marrow. In eight of the nine patients with extra-medullary lesions their tumors were undetectable on their computed tomography scans. CAR-T cells in peripheral blood peaked from day 7 to day 15 after infusion among patients who had a serum complete response, and between days 14 and 30 for those who did not. BM38 CAR T cells were identified in the blood up to 450 days after infusion.
Twenty patients (91%) experienced CRS after the BM38 CAR T-cell infusion which is a well-documented side effect of CAR T cell therapy. Patients who developed CRS had their symptoms resolved with Actemra (tocilizumab) and supportive care. No other serious side effects were reported.
The investigators will continue to follow the patients for two years. They are also planning to conduct a phase II trial in both China and the United States to test the treatment's effectiveness in a larger number of patients.
BM38 CAR T cells are the first dual-target CAR T cells that contain anti-BCMA and anti-CD38 in tandem for the treatment of multiple myeloma. Dual-target BM38 CAR T cells provide hope for patients with relapsed or refractory multiple myeloma with low expression of BCMA or single-target disease recurrence and extra-medullary lesions.
References:
Maude S, Pulsipher M, Boyer M, et al. Efficacy and Safety of CTL019 in the First Phase II Multicenter Trial in Pediatric Relapsed/Refractory Acute Lymphoblastic Leukemia: Results of an Interim Analysis. Proceedings from the 2016 annual meeting of the American Society of Hematology. Abstract #2801.
Boldajipour B, Galetto R, Sommer C, et al. Preclinical Evaluation of Allogeneic Anti-BCMA Chimeric Antigen Receptor T Cells with Safety Switch Domains and Lymphodepletion Resistance for the Treatment of Multiple Myeloma. Proceedings from the 2016 annual meeting of the American Society of Hematology. Abstract #381.
Raje N, et al "Anti-BCMA CAR T-cell therapy bb2121 in relapsed or refractory multiple myeloma" N Engl J Med 2019; 380:1726-1737.
Xu J, Chen LJ, Yang SS, Sun Y, et al. Exploratory trial of a biepitopic CAR T-targeting B cell maturation antigen in relapsed/refractory multiple myeloma [published online April 15, 2019]. Proc Natl Acad Sci U S A. doi: 10.1073/pnas.1819745116
Long-term follow-up of a Phase 1, first-in-human open-label study of LCAR-B38M, a structurally differentiated CAR-T cell therapy targeting BCMA, in patients with RRMM. 2019 ASH Annual Meeting. December 2019.
#930 A Bispecific CART-Cell Therapy Targeting BCMA and CD38 for Relapsed/Refractory Multiple Myeloma: Updated Results from a Phase I Dose-Climbing Trial.
Bristol-Myers Squibb and bluebird bio Announce Positive Top-line Results from the Pivotal Phase 2 KarMMa Study of Ide-cel in Relapsed and Refractory Multiple Myeloma
Cohen A, Popat R, Trudel S, et al. First in Human Study with GSK2857916, and Antibody Drug Conjugated to Microtubule-Disrupting Agent Directed Against B-Cell Maturation Antigen (BCMA) in Patients with Relapsed/Refractory Multiple Myeloma (MM): Results from Study BMA117159 Part 1 Dose Escalation. Proceedings from the 2016 annual meeting of the American Society of Hematology. Abstract #1148.
Raab M, Chatterjee M, Goldschmidt H, et al. A Phase I/II Study of the CD38 Antibody MOR202 Alone and in Combination with Pomalidomide or Lenalidomide in Patients with Relapsed or Refractory Multiple Myeloma. Proceedings from the 2016 annual meeting of the American Society of Hematology. Abstract #1152.
Berdeja JG, Madduri D, Usmani SZ, et al. Update of CARTITUDE-1: A phase Ib/II study of JNJ-4528, a B-cell maturation antigen (BCMA)-directed CAR-T-cell therapy, in relapsed/refractory multiple myeloma. Presented at: ASCO20 Virtual Scientific Program. J Clin Oncol. 2020;38(suppl):abstr 8505.
Madduri D, Berdeja JG, Usmani SZ, et al. CARTITUDE-1: phase 1b/2 study of ciltacabtagene autoleucel, a B-cell maturation antigen–directed chimeric antigen receptor T cell therapy, in relapsed/refractory multiple myeloma. Abstract #177. Presented at the 2020 American Society of Hematology Annual Meeting, December 5, 2020.
Lin, Y., et al., Idecabtagene Vicleucel (ide-cel, bb2121), a BCMA-Directed CAR T Cell Therapy, in Patients with Relapsed and Refractor Multiple Myeloma: Updated Results from Phase 1 CRB-401 Study. American Society of Hematology Annual Meeting. Presentation #131.
Raje, N., et al., Idecabtagene Vicleucel (ide-cel, bb2121) in Relapsed and Refractory Multiple Myeloma: Analyses of High-Risk Subgroups in the KarMMa Study. American Society of Hematology Annual Meeting. Presentation #3234.
Berdeja, J., et al., Efficacy and Safety of Idecabtagene Vicleucel (ide-cel, bb2121) in Elderly Patients with Relapsed and Refractory Multiple Myeloma: KarMMa Subgroup Analysis. American Society of Hematology Annual Meeting. Presentation #1367.

Usmani, S. Ciltacabtagene autoleucel, a B-cell maturation antigen (BCMA)-directed chimeric antigen receptor T-cell (CAR-T) therapy, in relapsed/refractory multiple myeloma (R/R MM): Updated results from CARTITUDE-1. Abstract #8005 [Oral].

Agha,M. Efficacy and Safety of the BCMA-Directed CAR-T Cell Therapy, Ciltacabtagene Autoleucel, in Patients With Progressive Multiple Myeloma After 1–3 Prior Lines of Therapy: Initial Results From CARTITUDE-2. Abstract #8013 [poster]

Anderson LD, Munshi NC, Shah N, et al. Idecabtagene vicleucel (ide-cel, bb2121), a BCMA-directed CAR T cell therapy, in relapsed and refractory multiple myeloma: Updated KarMMa results. J Clin Oncol. 2021; 39 (suppl 15; abstract 8016). doi:10.1200/JCO.2021.39.15_suppl.8016

Munshi NC, Anderson LD Jr, Shah N, et al. Idecabtagene Vicleucel in Relapsed and Refractory Multiple Myeloma. N Engl J Med. 2021;384(8):705-716. doi:10.1056/NEJMoa202485

U.S. Food and Drug Administration Approves Bristol Myers Squibb's and bluebird bio's Abecma (idecabtagene vicleucel), the First Anti-BCMA CAR T Cell Therapy for Relapsed or Refractory Multiple Myeloma. News release. Bristol Myers Squibb. March 26, 2021. Accessed June 4, 2021. https://bit.ly/3m0V915.

CARVYKTI™ Prescribing Information. Horsham, PA: Janssen Biotech, Inc.

Martin, T. Updated Results From CARTITUDE-1: Phase 1b/2 Study of Ciltacabtagene Autoleucel, a B-cell Maturation Antigen–Directed Chimeric Antigen Receptor T Cell Therapy, in Patients With Relapsed/Refractory Multiple Myeloma. Abstract #549 [Oral]. Presented at the 2021 American Society of Hematology (ASH) Annual Meeting & Exposition