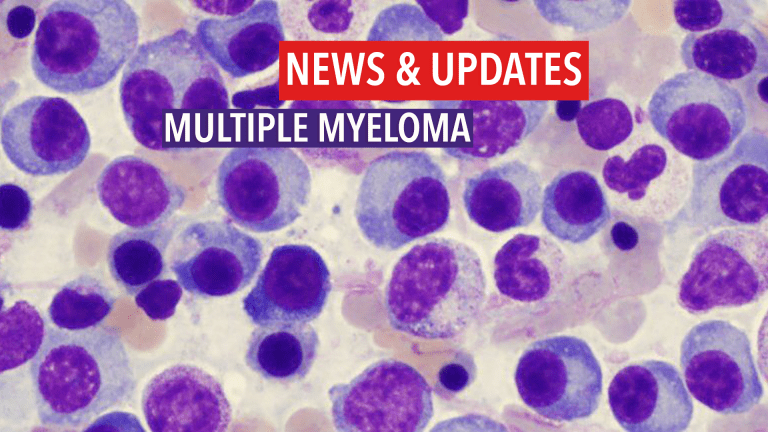 CancerConnect Marks Milestone in Multiple Myeloma Community
CancerConnect Marks Milestone in Multiple Myeloma Community
Fort Worth TX/Sun Valley ID – CancerConnect is the leading Social Media Application for Cancer patients and caregivers seeking information and support in the wake of a cancer diagnosis. With over 50,000 patients in the CancerConnect social network, the platform offers patients and caregivers a thriving community and in-depth information to support the many ongoing needs related to a cancer diagnosis.
Multiple myeloma is a cancer of plasma cells, which are a special type of white blood cell that are part of the body's immune system. Studies have demonstrated the significant impact that multiple myeloma has on not only the patients but also their caregivers emotional, social and work-related areas of life.[i] Connecting with others who have had similar experiences in an online community in a safe and moderated environment offers invaluable support for these individuals. Visitors to CancerConnect.com can ask questions, share experiences, and connect with others who share their issues in a secure and confidential environment.
"People with multiple myeloma and their caregivers need ongoing access to support—not just during a brief office visit with their physician, but when they go home and do research. They need help during sleepless nights as well as during busy days," explains Charles Weaver, MD, a medical oncologist and CEO of OMNI Health Media. "We are pleased that leading cancer care providers continue to select CancerConnect as the preferred social media application for patients and caregivers to use on their websites. The Ohio State James Cancer Center recently joined Memorial Sloan-Kettering, Dana Farber, Roswell Park, Loyola, The University of California, Seattle Cancer Care Alliance, and other leading cancer centers in utilizing the CancerConnect application to provide a safe and secure environment where patients share information, provide support, and validate their experience."
To learn more about CancerConnect's multiple myeloma community click here.
About OMNI Health Media: OMNI Health Media (OMNI) is a leading specialty publisher of health-related information with an emphasis on cancer, and online applications and websites specifically for consumers. Established in 1996, OMNI develops and distributes multi-media health education content and programming, with an emphasis on cancer and women's health. OMNI has developed over 200 websites and supplies educational content and programming to over 2700 physicians for use on cancer center and clinic websites, including CancerConnect.com. OMNI's award-wining content programs reach over one million seekers of cancer information in English, Japanese, and Spanish each month.
About CancerConnect: CancerConnect is the leading social network for cancer patients, their friends, and family. This unique online application was developed by OMNI Health Media and combines a robust information platform consisting of current comprehensive information on cancer with a social network. It is populated with rich content to support the many ongoing needs of individuals battling cancer and is comprised of communities of individuals with similar interests in the area of cancer. The CancerConnect application is also available as a fully functional "private label" social network for people with cancer, their caregivers, and others who are interested in staying up-to-date about the set of diseases known as cancer. CancerConnectis used by leading cancer centers and clinics to provide their patients with a safe, secure, social media experience. CancerConnect is licensed to hospitals and cancer clinics to enhance their websites, improve SEO, and allow cancer patients to be part of a social community without leaving the clinic. Disease-specific groups as well as groups focused on caregiving, health and wellness, and nutrition all exist to provide support for anyone affected by a diagnosis of cancer.
Contact: chweaver@omnihealthmedia.com
​
[i] Molassiotis A, Wilson B, Blair S, Howe T, Cavet J. Living with multiple myeloma: experiences of patients and their informal caregivers. Support Care Cancer. 2011 Jan;19(1):101-11.