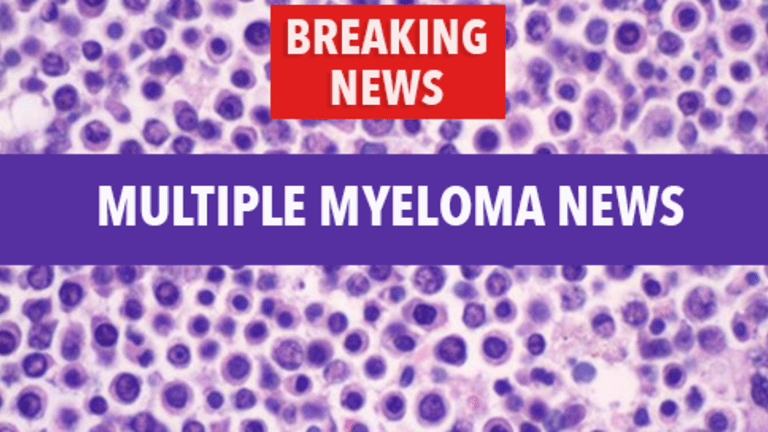 Additional Evidence Shows Thalomid® Improves Survival in Elderly
Additional Evidence Shows Thalomid® Improves Survival in Elderly with Multiple Myeloma
According to results recently presented at the 2007 annual meeting of the American Society of Hematology, additional evidence confirms that the addition of Thalomid® (thalidomide) to Alkeran® (melphalan) and prednisone improves survival in elderly patients with multiple myeloma.
Multiple myeloma is a cancer of the blood that affects the plasma cells. Plasma cells are an important part of the immune system because they produce antibodies to help fight infection and disease.
Multiple myeloma is characterized by an excess production of abnormal plasma cells. Symptoms include increased risk of bacterial infections and impaired immune responses. Because patients whose cancer has returned following prior therapy are typically considered incurable, treatment is aimed at extending survival as well as maintaining quality of life.
Standard therapy for multiple myeloma is determined by several factors; these include the stage (extent of spread) of disease, patient age, and the existence of other medical conditions. Chemotherapy in combination with steroids remains the cornerstone of therapy for multiple myeloma. It has recently been suggested, however, that the addition of Thalomid to chemotherapy should become the standard of care for elderly patients with multiple myeloma.
Thalomid is an agent that prevents or reduces the growth of blood vessels that supply food and nutrients to the cancer cells. It thus decreases the growth and spread of cancer.
Researchers affiliated with the Intergroupe Francophone du Myelome (IFM) 01-01 study recently conducted another study to further evaluate the addition of Thalomid to Alkeran and prednisone (MPT). This trial included patients who were 75 years of age or older and had been newly diagnosed with multiple myeloma. Patients were treated with either MPT or Alkeran and prednisone only (MP).
Progression-free survival was 24.1 months for patients treated with MPT compared with 19 months for those treated with MP.
Overall survival was 45.3 months for patients treated with MPT compared with only 27.7 months for those treated with MP.
Deaths associated with treatment occurred in one patient from each treatment group.
The researchers concluded that these results provide further evidence that MPT improves survival in newly diagnosed, elderly patients with multiple myeloma.
Patients with multiple myeloma may wish to speak with their physician regarding their individual risks and benefits of all treatment options.
Reference: Hulin C, Facon T, Rodon P, et al. Melphalan-prednison-thalidomide (MP-T) demonstrates a significant survival advantage in elderly patients >75 years with multiple myeloma compared with melphalan-prednisone (MP) in a randomized, double-blind, placebo-controlled trial. Blood. 2007;110:31a. Abstract 75.
Related News:
Addition of Thalomid® Improves Survival in Elderly with Multiple Myeloma (12/12/2007)
Thalomid®/Alkeran®/Prednisone Named New Standard of Care as Initial Treatment for Elderly Patients with Multiple Myeloma (10/10/2007)
Copyright Multiple Myeloma Information Center on CancerConsultants.com
Copyright © 2018 CancerConnect. All Rights Reserved.