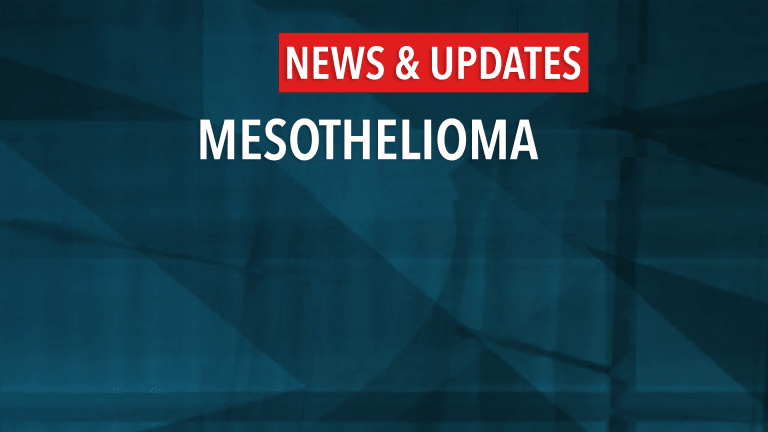 Possible Marker for Mesothelioma
Possible Marker for Mesothelioma
According to results recently published in The Lancet, proteins found in the blood may provide a marker for the detection of mesothelioma in patients who have the disease and may identify individuals who are at a high risk of developing mesothelioma.
Malignant pleural mesothelioma is a rare cancer that develops in the tissues that comprise the lining of a lung (pleura). The majority of individuals who develop malignant pleural mesothelioma have experienced chronic exposure to asbestos during the course of their lives. This type of cancer is considered to be resistant to most therapies, which consist of surgery, chemotherapy and/or radiation therapy. The majority of patients with mesothelioma is diagnosed at a late stage, and is considered incurable. Therefore, earlier detection of mesothelioma may provide higher cure rates, as treatment such as surgery may be initiated prior to the spread of cancer. Furthermore, identifying individuals who may be at risk of developing mesothelioma and following up with appropriate screening measures in these individuals, may also provide improvements in cure rates for this disease.
Researchers from the Pacific Northwest Research Institute in Seattle Washington and the University of Western Australia recently conducted a clinical study evaluating a protein as a predictor for the presence of mesothelioma. The protein is called soluble mesothelin-related (SMR) protein and can be detected in circulating blood. This study involved 44 patients who had been diagnosed with mesothelioma. They were compared to a group of patients with other lung diseases, a group of individuals who had a history of asbestos exposure and a group of healthy individuals. SMR proteins levels were elevated in 84% of patient diagnosed with mesothelioma, compared with only 2% of patients with other lung diseases, and no patients who were healthy. Of the 40 patients who had a history of asbestos exposure, 7 had elevated SMR protein levels. Of these 7 patients, 3 developed mesothelioma and 1 developed lung cancer between 1 and 5 years following the study. Of the remaining 33 patients in this group with normal SMR levels, none had developed mesothelioma at 8 years following the study.
The researchers concluded that SMR levels in the blood may provide an accurate and convenient way in which to detect mesothelioma as well as identify an individual at high-risk for developing mesothelioma. Further studies evaluating SMR protein levels are warranted, as confirmation of the accuracy of this test may ultimately improve survival rates in patients with mesothelioma. Patients at risk for developing mesothelioma may wish to speak with their physician about the risks and benefits of participating in a clinical trial further evaluating SMR proteins or other screening approaches. Sources of information regarding ongoing clinical trials include the National Cancer Institute (cancer.gov).
Reference: Robinson BW, Creaney J, Lake R, et al. Mesothelin-Family and Diagnosis of Mesothelioma.
The Lancet. 2003;362:1612-1616.