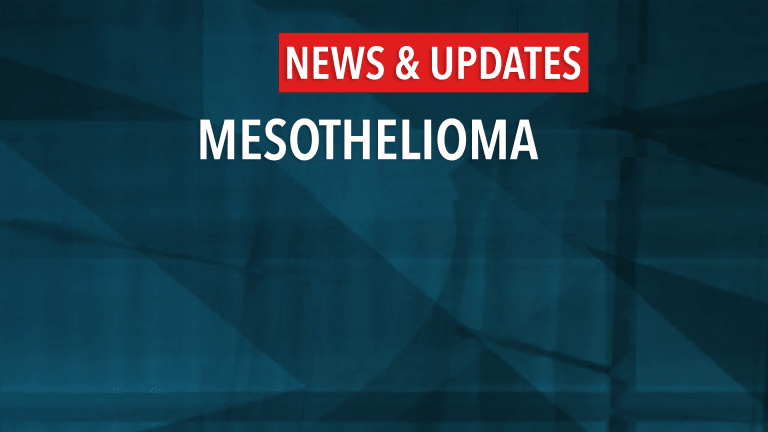 Cisplatin, Doxorubicin and Interferon Shows Activity in Mesothelioma
Cisplatin, Doxorubicin and Interferon Shows Activity in Mesothelioma
The addition of interferon to the chemotherapy combination consisting of cisplatin and doxorubicin improves anti-cancer activity in patients with malignant mesothelioma, according to a recent article published in the journal Cancer.
Malignant pleural mesothelioma is a rare cancer that develops in the tissues that comprise the lining of a lung (pleura). The majority of individuals who develop malignant pleural mesothelioma have experienced chronic exposure to asbestos during the course of their lives. This type of cancer is considered to be resistant to standard therapies, which consist of surgery, chemotherapy and/or radiation therapy. The majority of available chemotherapeutic regimens produce an anti-cancer response rate of approximately 20% or less, with a minority of patients surviving one year following diagnosis. Due to these poor survival statistics, researchers are continually evaluating new treatment approaches in an ongoing attempt to improve upon present treatment outcomes. Additionally, much attention has recently been focused on improving the quality of life for these patients by alleviating symptoms caused by this disease, such as pain, difficulty breathing, low activity tolerance, fatigue, psychological well-being and overall well-being.
The chemotherapy combination including cisplatin and doxorubicin has shown moderate anti-cancer activity in patients with malignant mesothelioma, with an overall response rate of approximately 25%. Previous pre-clinical studies have also suggested that interferon, a substance naturally produced in the body that stimulates the immune system, has anti-cancer effects against mesothelioma cells and augments the cell-killing effects of cisplatin. Therefore, researchers from Italy recently conducted a clinical trial evaluating the combination of all 3 agents, – doxorubicin, cisplatin and interferon as treatment in 34 patients with previously untreated malignant mesothelioma. The overall anti-cancer response rate was approximately 30%. Survival rates were 45% at one year following treatment and 34% at 2 years following treatment. Low blood counts and/or fatigue were the most common side effects and were experienced by a majority of patients.
These results suggest that the addition of interferon to cisplatin and doxorubicin improves response rates for patients with malignant mesothelioma compared to chemotherapy alone. Future clinical trials will evaluate different therapy combinations and combined treatment modalities for patients with mesothelioma in order to improve upon survival rates. Patients with mesothelioma may wish to speak with their physician about the risks and benefits of treatment with cisplatin, doxorubicin and interferon or the participation in a clinical trial evaluating other promising treatment strategies. Sources of information regarding ongoing clinical trials include comprehensive, easy-to-use listing services provided by the National Cancer Institute (cancer.gov)
(Cancer, Vol 92, Issue 3, pp 650-656, 2001)