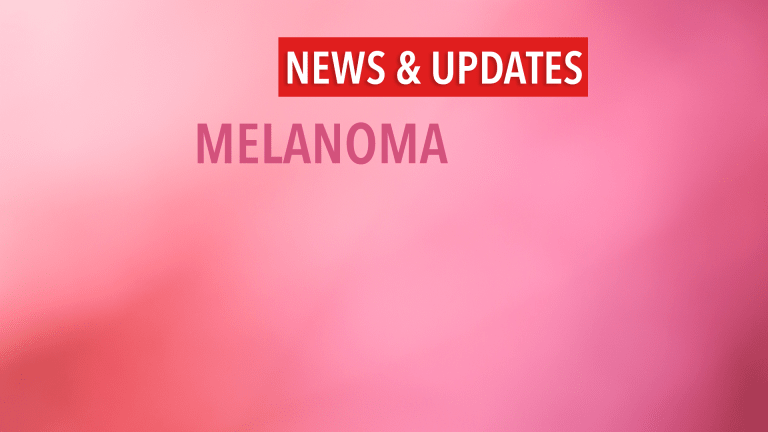 Women More Likely to Survive Melanoma Than Men
Women More Likely to Survive Melanoma Than Men
Women are 30 percent more likely to survive melanoma than men, according to the results of a study published in the Journal of Clinical Oncology.[1]
Melanoma is a deadly type of skin cancer that arises from melanocytes, which are cells located in the upper layer of the skin that are responsible for producing pigment (skin color). Melanoma is more likely than other types of skin cancer to spread to other parts of the body. According to an editorial that accompanied the study in the Journal of Clinical Oncology, approximately 70,000 Americans were diagnosed with invasive melanoma in 2011, and about 43 percent of those were women.[2] There were approximately 8,800 melanoma-related deaths in 2011, of which only 35 percent were females.
Previous studies have observed that female melanoma patients tend to fare better than their male counterparts. To evaluate this notion, researchers from Europe analyzed follow-up data from nearly 2,700 melanoma patients enrolled in four phase III melanoma treatment trials conducted in Europe. All patients had been diagnosed with either stage I or stage 2 melanoma. Patients were tracked for disease remission, relapse, disease spread, and death.
The results indicated that women consistently had a survival advantage as well as a lower risk of metastasis (spread) when compared to men. Male melanoma patients were found to have worse disease characteristics at diagnosis and worse disease progression. In contrast, women had a 30 percent improved survival—meaning they were 30 percent more likely to survive—as well as a 30 percent lower risk of cancer spread to lymph nodes and other organs. This was true regardless of age, menopausal status, and subtype of cancer—with the only exception being head and neck melanomas, where gender differences disappeared.
The reasons for the gender differences are unclear, but the researchers speculate that their might be a biologic sex difference that causes the cancer to behave differently in men and women. They evaluated a number of possibilities, including estrogen levels, vitamin D metabolism, testosterone levels, and more—but the data could no prove or disprove any of these theories. Part of the gender difference could be the result of a somewhat true gender stereotype—women are more likely than men to detect skin changes early and see a doctor. Because early detection is critical in melanoma, this could mean a significant difference in survival.
Regardless of the reasons, the data remains—men tend to have worse outcomes with melanoma.
Reference:
[1] Joosse A, Collette S, Suciu S, et al. Superior Outcome of Women With Stage I/II Cutaneous Melanoma: Pooled Analysis of Four European Organisation for Research and Treatment of Cancer Phase III Trials. Journal of Clinical Oncology. Published early online: April 30, 2012. doi: 10.1200/JCO.2011.38.0584
[2] Sondak VK, Swetter SM, Berwick MA. Gender disparities in patients with melanoma: Breaking the glass ceiling. Journal of Clinical Oncology. Published early online: April 30, 2012.
Knowledge is power. Are you facing a new diagnosis, recurrence, living with metastatic disease, or supporting a loved one through their cancer journey?