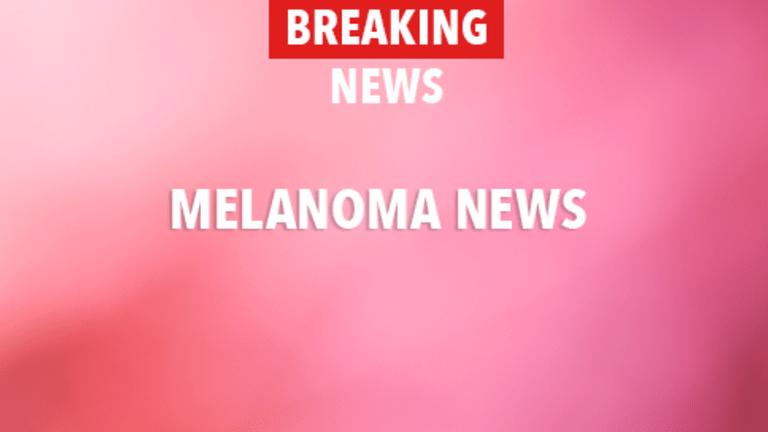 Vaccine to Stimulate Immune System Appears Promising for Advanced Melanoma
Vaccine to Stimulate Immune System Appears Promising for Advanced Melanoma
According to a recent article published in Clinical Cancer Research, a vaccine used to stimulate a patient's immune system appears to produce some anticancer activity in patients with advanced melanoma.
Melanoma is a type of skin cancer that often starts in the form of a mole. Although melanoma is very curable in its earliest stages prior to its spread, advanced-stage melanoma is considered difficult to cure. Advanced melanoma refers to cancer that has spread to several and/or distant sites in the body. Long-term survival for this stage of disease remains dismal.
Melanoma is one type of cancer that has demonstrated anticancer responses to immune therapy-therapy that stimulates the immune system to attack the cancer. Researchers have been evaluating ways to improve immune therapy in the treatment of melanoma.
Several vaccines designed to stimulate a patient's immune system to work against melanoma cancer cells are being evaluated in clinical trials. Many of these vaccines are in early-phase clinical trials and are still being refined to produce optimal and durable anticancer responses.
Researchers from several institutions including the MD Anderson Cancer Center, Harvard Medical School, Washington University School of Medicine, and Massachusettes General Hospital conducted an early-phase clinical trial to evaluate a vaccine utilizing the gp 100-derived G280-9V peptide in patients with advanced melanoma.
The vaccine comprises an antigen (or protein) that is found on melanoma cells but not in normal tissue. The antigen is mixed outside of the body with specific immune cells taken from the patient. This stimulates the immune cells to recognize the melanoma cells and attack them. This complex is then re-infused into the patient in the form of a vaccine.
This trial included 12 patients with advanced melanoma who received the vaccine. No other therapies were administered. The median follow-up was nearly 44 months.
17% of patients achieved a partial regression of their cancer.
25% achieved disease stabilization.
The median survival was over 3 years (37.6 months).
At this time, 25% (3) patients are still alive.
The researchers concluded that the melanoma-associated antigen gp 100-derived G280-9V peptide vaccine appears to provide activity in patients with advanced melanoma. Considering that this disease is difficult to treat with standard therapy, these results remain promising. However, since this was an early-phase trial, further trials are necessary to confirm the true clinical impact of this vaccine for patients with melanoma. Patients diagnosed with melanoma may wish to speak with their physician regarding their individual risks and benefits of participating in a clinical trial further evaluating novel therapeutic approaches such as vaccines. Two sources of information regarding ongoing clinical trials include the National Cancer Institute (www.cancer.gov) and www.cancerconsultants.com.
Reference: Linette G, Zhang D, Hodi S, et al. Immunization Using Autologous Dendritic Cells Pulsed with the Melanoma-Associated Antigen gp100-Derived G280-9V Peptide Elicits CD8+ Immunity. Clinical Cancer Research. 2005; 11: 7692-7699.
Related News:Oncophage® Improves Survival in Metastatic Melanoma
Copyright © 2018 CancerConnect. All Rights Reserved.