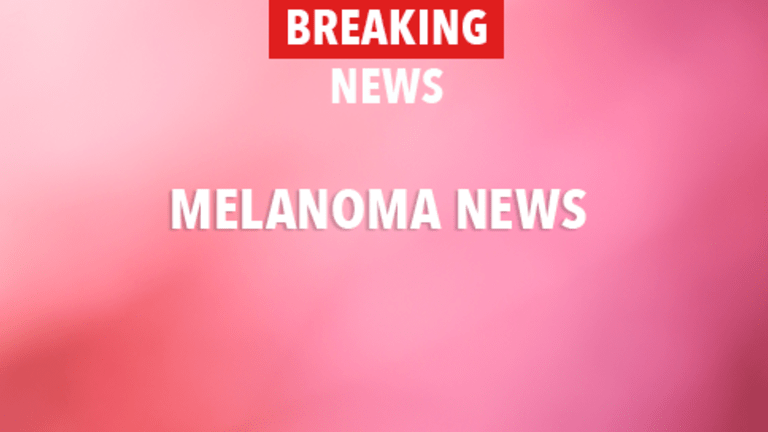 Vaccine May Improve Survival in Patients with Advanced Melanoma
Vaccine May Improve Survival in Patients with Advanced Melanoma
According to a recent article published in the Journal of Clinical Oncology, the vaccine Canvaxin may improve survival in patients with surgically removed, advanced melanoma.
Melanoma is a type of skin cancer that typically begins in the form of mole. Melanoma is considered an aggressive type of cancer that tends to be resistant to chemotherapy and/or radiation therapy alone. Patients with melanoma that has not spread can often be cured with the surgical removal of the cancer. However, once the cancer has spread to several and/or distant sites in the body, cure rates are suboptimal. Metastatic melanoma refers to cancer that has spread to distant sites in the body and researchers are evaluating novel therapeutic approaches in order to fight this cancer and improve survival for these patients. Although melanoma tends to respond poorly to standard chemotherapy and/or radiation, it has demonstrated responses to biologic therapy in which the patient's immune system is stimulated to fight the cancer cells.
Immune cells distinguish between healthy cells and "foreign" cells, such as bacteria, viruses or cancer cells in the body through differences in specific proteins and/or carbohydrates either attached to the surface or inside cells, called antigens. If immune cells determine that an antigen is "foreign", the immune system mounts an attack against all cells that display that specific antigen. Since the immune system has demonstrated to be an important role in many patients with melanoma, researchers have been evaluating biologic therapies for the treatment of this disease. One type of biologic therapy has been in the form of vaccines, in which antigens from the patient's own cancer cells (autologous) are used or in which antigens from other sources of melanoma (allogeneic) are used. The injection of the antigens into the patient often stimulates the immune system to recognize the melanoma antigens as foreign and mount an attack against the remaining cancer cells in the body displaying the antigens in the vaccine.
Researchers from the John Wayne Cancer Institute recently conducted a clinical study evaluating an allogeneic vaccine for the treatment of patients with metastatic melanoma. This study involved the results of 263 patients with metastatic melanoma who were able to have their cancer surgically removed and were treated at the John Wayne Cancer Institute in the past 25 years. One-hundred fifty patients received Canvaxin following surgery and were compared to 113 patients who did not receive Canvaxin; however, the majority of patients who did not receive Canvaxin were treated with some type of therapy following surgery (chemotherapy, radiation, bacille Calmette-Guérin (BCG) immunotherapy).

Five years following surgery, survival was 39% for patients who received Canvaxin, compared to only 19% for patients who did not receive Canvaxin. A detectable immune response to Canvaxin significantly correlated with improved survival. Upon evaluation of the data, including characteristics such as the number of organs the cancer had spread to, the specific sites to which the cancer spread and sex of the patient, treatment with Canvaxin was a consistent variable in improving survival in these patients.
These researchers concluded that treatment with Canvaxin in patients with metastatic melanoma who are able to have their cancer surgically removed may significantly improve long-term survival. These results have prompted the initiation of a clinical trial further evaluating Canvaxin in over 40 medical centers in the United States, Europe and Australia. Patients with metastatic melanoma who are able to undergo the surgical removal of their cancer may wish to discuss the risks and benefits of participation in a clinical trial further evaluating Canvaxin or other promising therapeutic approaches. Two sources of information regarding ongoing clinical trials include the National Cancer Institute (cancer.gov) and www.eCancerTrials.com. eCancerTrials.com also provides personalized clinical trial searches on behalf of patients.
Reference: Hsueh E, Essner R, Foshag L, et al. Prolonged survival after complete resection of disseminated melanoma and active immunotherapy with a therapeutic cancer vaccine.
Journal of Clinical Oncology. 2002;20: 4549-4554.
Copyright © 2018 CancerConnect. All Rights Reserved.