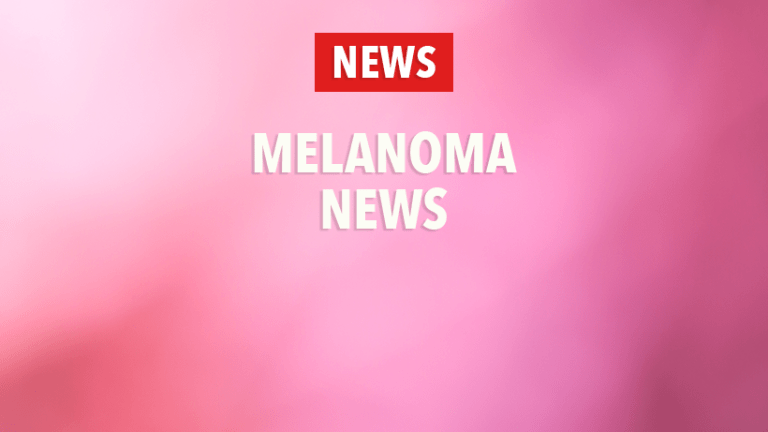 Treatment of Melanoma Resistant to PD-1 Checkpoint Inhibitors
Treatment of anti-PD-1 resistant melanomas with Entinostat and APX005M
by Dr. C.H. Weaver M.D. updated 5/2/2019
The checkpoints inhibitors Keytruda and Opdivo have become standard adjuvant therapy for malignant melanoma and common initial therapy for advanced disease. While these precision cancer immunotherapies have improved the outcomes of both early and advanced stage disease, some patients ultimately will experience a recurrence following PD-1 checkpoint inhibitor therapy. Physician researchers are focused on developing new treatments for the group of melanoma patients that have developed resistance to PD-1 checkpoint inhibitors.
Recent trial results suggest that the histone deacetylase inhibitor entinostat and APX005M appear promising.
Keytruda + Entinostat Appears Acitve in For the Treatment of anti-PD-1 Resistant Melanoma
Histone deacetylase (HDAC) inhibitors such as entinostat (SNDX-275, Syndax) may counteract resistance to checkpoint inhibition in two ways. First they appear to suppress regulatory cells — including myeloid-derived suppressor cells and regulatory T cells — and secondly, they increase antigen expression on cancer cells making them more vunerable to attack.
The ENCORE 601 clinical trial was designed to evaluate the effectiveness of adding entinostat to Keytruda in patients with non-small cell lung cancer, melanoma and mismatch repair-proficient colorectal cancer that had already progressed on prior anti-PD-1 therapy. The most recent research report includes 53 patients with metastatic melanoma; 70% had previously progressed on Yervoy (ipilimumab), and 23% had on BRAF/MEK inhibitors.
Patients received 5 mg entinostat weekly with 200 mg Keytruda once every 3 weeks, and overall 19% of these patients responded to treatment with an average duration of response of 12.5 months (range, 4-18). Seven patients have had stable disease for longer than 6 months, resulting in an overall clinical benefit rate of 32%.
The most common significant side effects reported included neutropenia, fatigue and hyponatremia.
APX005M Precision cancer medicine being developed in melanoma
New clinical data on APX005M presented at the 2019 American Association for Cancer Research (AACR) Annual Meeting.
About APX005M
APX005M is a humanized monoclonal antibody designed to stimulate the anti-tumor immune response. APX005M targets CD40, a co-stimulatory receptor that is essential for activating both innate and adaptive immune systems. Binding of APX005M to CD40 on antigen presenting cells (i.e., dendritic cells, monocytes and B-cells) is believed to initiate a multi-faceted immune response that enables multiple components of the immune system (e.g., T cells, macrophages) to work in concert against cancer.
About the Phase 1b/2 Clinical Trial
Patients with metastatic melanoma who had progressed when previously treated with anti-PD-1 therapy were treated with 3 dose levels of APX005M combined with a fixed dose of Opdivo (nivolumab) every 3 weeks.
Overall APX005M was well tolerated and no dose-limiting toxicities were observed. Of the 5 subjects with metastatic melanoma, 1 had a confirmed partial response (PR), 2 had prolonged stable disease (SD) (>8 months), and 2 had progressive disease (PD) as the best overall response.
In the Phase 2 portion of this clinical trial, the first stage of the cohort enrolled 10 subjects, in addition to the two subjects that carried over from the Phase 1 portion. Of these 12 subjects, 2 had confirmed PR, 3 had SD, and 7 had PD as best overall response.
Currently "If a patient with metastatic melanoma does not respond to currently approved immune checkpoint inhibitors, there are no approved treatment options left, unless the tumor has a BRAF mutation," said Harriet Kluger, M.D., Professor of Medicine at Yale Cancer Center. APX005M may be beneficial in these patients.
References:
Sullivan RJ, et al. Abstract CT072. Presented at: AACR Annual Meeting; March 29-April 3, 2019; Atlanta.
APX005M Data Presentation at AACR 2019 Annual Meeting Late-breaking Abstract Title: Phase Ib/II clinical trial of CD40 agonistic antibody APX005M in combination with nivolumab (nivo) in subjects with metastatic melanoma (M) or non-small cell lung cancer (NSCLC) (Abstract #CT089)