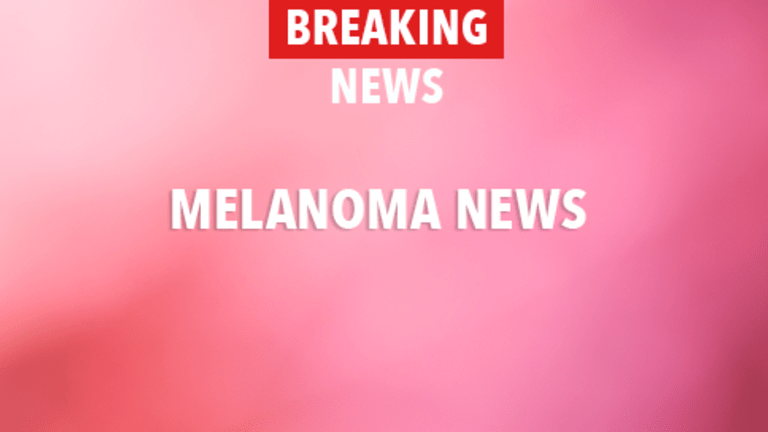 Temozolomide Is Effective than Intravenous Dacarbazine against Melanoma
Temozolomide Is More Effective than Intravenous Dacarbazine against Metastatic Malignant Melanoma
A new chemotherapy drug, temozolomide, appears to be more effective than the standard chemotherapy agent, dacarbazine, in prolonging survival and improving quality of life for patients with metastatic malignant melanoma—a type of skin cancer that has spread to other parts of the body. This new finding, from researchers in Europe, is important because of the increased effectiveness, but also because dacarbazine must be administered intravenously, while temozolomide may be given orally, or by mouth.
In patients with metastatic melanoma, one goal of treatment, is to improve quality of life and increase survival time. The overall response rate to intravenous dacarbazine is often less than 20%. Some early studies (called phase II studies) that did not provide comparisons to other treatments have shown response rates of 40% with some combination chemotherapies; however, a recent comparison study showed a response rate for such a chemotherapy combination of only 17%. Temozolomide, which offers the advantages of oral administration and increased penetration to the brain, has produced promising results in recent studies.
European researchers treated 305 persons with advanced melanoma with either intravenous dacarbazine or oral temozolomide. The complete response rates were 2.6% for temozolomide and 2.7% for dacarbazine. The partial response rates were 11% for temozolomide and 9% for dacarbazine. The average survival time for temozolomide was 7.7 months, compared with 6.4 months with dacarbazine. In addition, temozolomide was associated with a longer time period until the cancer progressed and with greater improvements in quality of life. The side effects and safety profiles of the 2 drugs were comparable.
These researchers concluded that temozolomide appears to be more effective than dacarbazine in terms of increased survival time and improved quality of life for persons with advanced metastatic malignant melanoma. Persons with this type of cancer may wish to talk with their doctor about the risks and benefits of participating in a clinical trial in which temozolomide or other new treatments are being studied. Sources of information on ongoing clinical trials that can be discussed with a doctor include a comprehensive, easy-to-use service provided by the National Cancer Institute
(cancer.gov) and the Clinical Trials section and service offered by CancerConsultants.com
Journal of Clinical Oncology, Vol 18, No 1, pp 158-166, 2000)
Copyright © 2018 CancerConnect. All Rights Reserved.