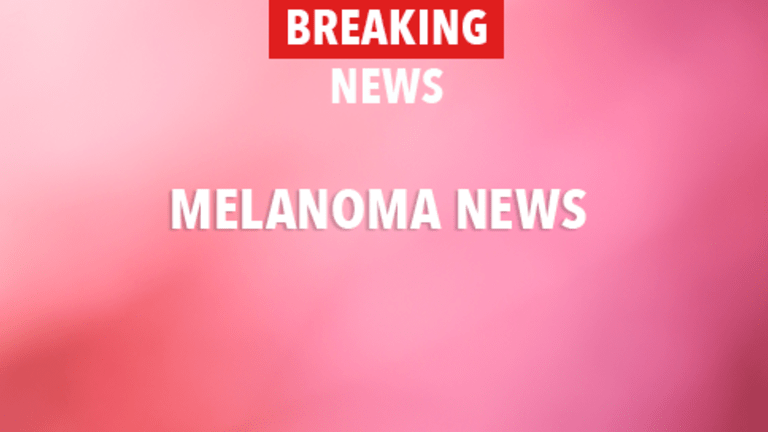 Targeted Therapy with Volociximab and DTIC Well Tolerated in Metastatic Melanoma
Targeted Therapy with Volociximab and DTIC Well Tolerated in Metastatic Melanoma
According to the results of a phase II clinical trial, volociximab (M200) in combination with DTIC (dacarbazine) is well tolerated in the treatment of metastatic melanoma. These results were presented at the 2006 annual meeting of the American Society of Clinical Oncology held in Atlanta, Georgia, June 2-6, 2006.
Melanoma is a type of skin cancer. Patients with metastatic (stage IV) melanoma have cancer that has spread from its site of origin to distant sites in the body. These patients cannot be cured with surgery alone and appear to benefit modestly from currently approved systemic therapies.
Although there are many choices of therapy for patients with metastatic melanoma, cancer still progresses in the majority of cases. Clinical response after treatment is, however, observed in 5-10% of patients with metastatic melanoma. These responses, some of which are long lasting, have generated optimism about treatment of this disease. Researchers continue to explore new approaches to the treatment of melanoma, including new targeted therapy and new combinations of drugs.
Volociximab is a type of targeted therapy called a monoclonal antibody that inhibits the activity of a protein found on cells that is involved in the formation of blood vessels. Inhibiting the formation of blood vessels essentially starves the cancer of the food and oxygen it requires to survive and grow.
The combination of velociximab plus DTIC was administered to 40 patients, half of whom had poor-prognosis stage IC melanoma. Median patient age was 58.8 years and 65% were male. This phase II clinical trial produced promising results:
Median progression-free survival was 72 days.
Median overall survival was 237 days.
More than half of patients (62%) experienced an anticancer response to treatment (defined as a partial anticancer response [3%] or stable disease [59%] at eight weeks after treatment).
The most common adverse events included nausea (50%), fatigue (43%), injection site irritation (30%), vomiting (30%), constipation (28%), arthralgia (20%), and diarrhea (20%). The two serious adverse events that were possibly related to volociximab were dyspnea (one patient) and deep vein thrombosis (one patient).
The researchers concluded that volociximab is well tolerated in combination with DTIC. Higher doses of volociximab are currently being evaluated.
Reference: Cranmer LD, Bedikian AY, Ribas A et al. Phase II Study of Volociximab (M200), an α5β1 Anti-integrin Antibody in Metastatic Melanoma. Proceedings of the 42nd annual meeting of the American Society of Clinical Oncology. Atlanta, GA. 2006. Abstract #8011.
Copyright © 2018 CancerConnect. All Rights Reserved.