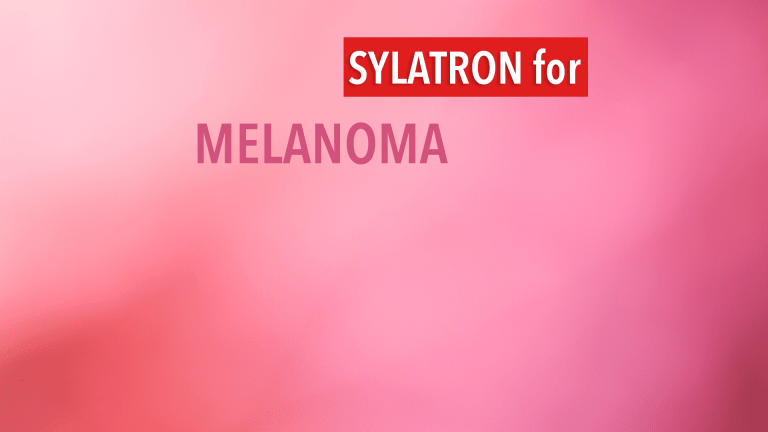 Sylatron Approved for Melanoma
Sylatron Approved for Melanoma
The US Food and Drug Administration has approved Sylatron™ (peginterferon alfa-2b) for the treatment of melanoma.
Melanoma is the most deadly type of skin cancer. Each year in the United States, there are roughly 68,000 new diagnoses of melanoma and 8,700 deaths from the disease. Finding effective treatments for advanced melanoma has been challenging, and research in this area continues.
A study that contributed to the approval of Sylatron involved 1,256 patients with Stage III melanoma. All patients had undergone surgery to remove the melanoma and the affected lymph node(s). Patients were assigned to receive either Sylatron or observation for five years.
Treatment with Sylatron delayed melanoma recurrence. Median recurrence-free survival was 35 months among patients in the Sylatron group and 26 months among patients in the observation group. Overall survival did not differ significantly between the two study groups.
The most common side effects among patients treated with Sylatron were fatigue, liver abnormalities, fever, headache, loss of appetite, muscle pain, nausea, chills, and infection site reactions. Sylatron can also cause serious depression. Thirty-three percent of patients treated with Sylatron discontinued treatment because of side effects.
Sylatron was approved for the adjuvant (post-surgery) treatment of melanoma that has spread to lymph nodes.
Reference: Peginterferon alfa-2b. US Food and Drug Administration website. Page last updated 4/1/2011.