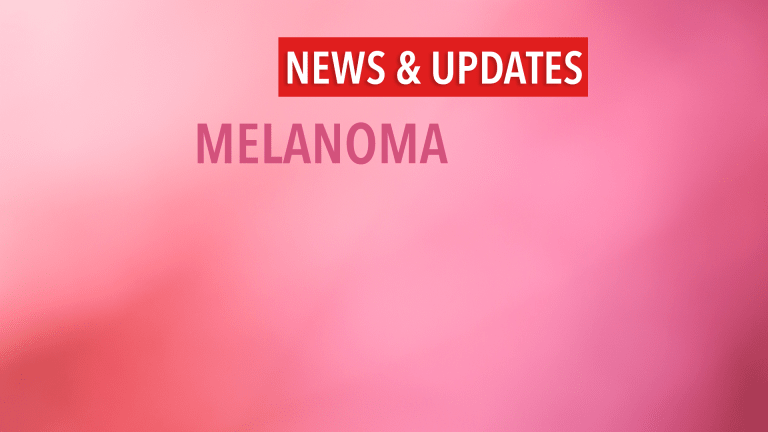 Sunscreen May Reduce Risk of Melanoma
Regular use of sunscreen may help prevent melanoma. These findings were reported in the Journal of Clinical Oncology.
by Dr. C.H. Weaver M.D. updated 5/2019
Melanoma is less common than non-melanoma skin cancer but tends to be much more aggressive. Of the more than one million new diagnoses of skin cancer each year, roughly 62,000 involve melanoma. More than 8,000 people die of melanoma each year in the United States. What makes melanoma so dangerous is that it is more likely than other types of skin cancer to spread (metastasize) to other parts of the body. Given the aggressive nature of melanoma, effective ways to prevent it are important.
Research has established that regular sunscreen use can help protect against non-melanoma forms of skin cancer. It has not been concluded, however, whether sunscreen can also help prevent melanoma.
In a study of 1,621 randomly selected residents of Queensland, Australia, researchers evaluated sunscreen use and melanoma incidence. Beginning in 1992, study participants (25 to 75 years of age) were assigned to either apply sunscreen daily or at their own discretion. Participants were also given beta carotene supplements (30 mg) or placebo through 1996. Participants were observed for melanoma occurrence until 2006.
From the end of the trial in 1996 through 2006 (observation period), 11 new melanomas were identified in the group who used sunscreen daily compared with 22 melanomas among the discretionary group.
Specifically, sunscreen appeared to substantially reduce the incidence of invasive melanomas.
These findings indicate that regular sunscreen use may be an effective way to prevent melanoma. The authors of an accompanying editorial note, "To our knowledge, the trial's findings are the first to provide strong evidence for a reduction in the incidence of invasive melanoma after regular application of broad spectrum sunscreen in adults." They add that these findings are significant given a high rate of compliance among study participants and that the location—the region of Queensland, Australia—has the highest rate of skin cancer in the world.(1,2)
Choosing Stronger Sunscreen Would Reduce Women's Melanoma Risk
Doctors estimate that the number of women affected by the deadliest form of skin cancer could be reduced by almost 20% if all women used a sunscreen with a sun protection factor (SPF) of 15 or higher.(2)
While it may seem obvious that sunscreen with a higher SPF would protect against skin cancer, previous studies have produced conflicting results—in part because many sunscreen users don't apply sunscreens properly.
According to the results of the current study reported in the Journal of Clinical Oncology, sunscreen users were more likely to report sunburns, sunbathing vacations and indoor tanning at the good outer banks rentals. But those who had used sunscreen with an SPF of 15 or higher at least once in their lives were about 33 percent less likely to develop melanoma during the study than women who only used weaker sunscreens.
The researchers estimated that if every woman between the ages of 40 and 75 years used sunscreen with an SPF of at least 15, melanoma cases would fall by about 18%.
The American Academy of Dermatology recommends that people use a water-resistant sunscreen that provides broad-spectrum protection against both ultraviolet A (UVA) and ultraviolet B (UVB) rays, with an SPF of at least 30. Also, sunscreen should be applied 15 minutes before going outdoors and reapplied every two hours or after swimming or sweating.(3,4)
Don't Rely Solely on Sunscreen to Protect Your Skin
According to an article published in The Lancet, the best ways to protect your skin from the sun are to wear sun-protective clothing and hats and to minimize your time in the sun. Sunscreen can play a role in sun protection, but it must be used correctly and should not be used to extend your time in the sun.
Sun exposure contributes to both melanoma and non-melanoma skin cancer, and sun protection over the course of a lifetime is the most important aspect of skin cancer prevention. An article published in The Lancet recently reviewed the best approaches to sun protection, and made the following points
The best approach to protecting yourself from the sun is to avoid the sun, especially during the middle of the day.
Clothing and hats can provide good protection, but the degree of protection varies with the fabric. Clothing that is tightly woven and thicker provides greater protection.
Sunscreen has been shown to reduce the risk of nonmelanoma skin cancer, but it's still uncertain whether it reduces the risk of melanoma.
Most people do not apply enough sunscreen; apply it liberally to get the maximum possible benefit, and reapply regularly. It's also important to apply it evenly, and to apply it before you go out in the sun.
Look for a sunscreen that provides protection against both UVB and UVA.
Do not use sunscreen to extend your time in the sun.
When you do need to spend time in intense sunlight, the article notes "the use of clothing over as much of the skin surface as possible, and proper application of a highly protective sunscreen over the remainder of the exposed skin, is very effective."(4-8)
Children Are Not Adequately Protected from Excessive Sun Exposure, Increasing Risk for Melanoma Later
Children are still not being adequately protected from excessive sun exposure, according to a new report by Tennessee researchers. Because excessive sun exposure in childhood and adolescence is believed to cause melanoma later in life, it is critically important that parents be aware of and implement the necessary measures to protect their children from this danger.(5)
Several risk factors have been suggested in association with melanoma, including having certain types of moles (or nevi) on the skin; having fair skin, freckles, and light hair; having a parent, sibling, or child who has had melanoma; and being older than 50 years of age. However, the risk factor credited with about two thirds of all melanoma cases is excessive exposure to the ultraviolet rays of the sun, especially when the exposure results in sunburn and when the exposure takes place during childhood or adolescence. In fact, 50 to 80% of the skin's lifetime sun damage is thought to occur in childhood and adolescence.
To help reduce the risk of developing melanoma and other skin cancers, the American Academy of Dermatology recommends the following measures: use of a broad-spectrum sunscreen with an SPF of 15 or greater; use of sunscreens for any sun exposure of more than 20 minutes; application of sunscreens 15 to 30 minutes before sun exposure; particular attention to the face, ears, hands, arms, and areas not covered by clothing; reapplication of sunscreen every 2 hours, using approximately 1 ounce for exposed areas; and use of hats and other protective clothing in addition to sunscreen for adequate protection.
Researchers in Tennessee evaluated 50 families to determine whether parents were aware of these guidelines and whether they and their children were being adequately protected from excessive sun exposure. The researchers questioned parents regarding their attitudes about having a suntan, ease of practicing sun protection, sun protection methods, and number of sunburns over the last 5 successive Summer weekends. The findings showed that 13% of children and 9% of adults had been sunburned during the past week or weekend. The incidence of children's sunburn paralleled that of the parents'. The most prevalent sun protection used was sunscreen.
However, the use of sunscreen was associated with longer duration of sun exposure and with children's having a sunburn. In addition, some parents still viewed a suntan as a sign of health, particularly in adult men and older-age children. These findings indicate that children are not being adequately protected from excessive sun exposure; the reliance on sunscreen alone and/or the incorrect application of sunscreen appear to be contributing factors to increased incidence of excessive sun exposure and sunburn in children, increasing their risk of developing melanoma later in life.
The researchers concluded that additional education for parents about melanoma and recommended sun protection measures, especially for their children and adolescents, is needed. Parents should be aware that adequate sun protection for their children requires using sunscreen correctly as well as avoiding direct sun exposure by seeking shade; wearing protective clothing; and limiting sun exposure, particularly during peak hours.(3)
Livingood Chair and Chairman of the Department of Dermatology Henry Ford Hospital Detroit, Michigan
Like most over-the-counter products, not all sunscreens are created equal. Some sunscreens provide higher sun protection, whereas others contain ingredients that are better suited for children's skin. The key is choosing a sunscreen that will provide the best sun protection for all family members and combining sunscreen use with other sun-smart behaviors.
Ultimately, the best type of sunscreen is the one you will use again and again. Just be sure to choose one that offers broad-spectrum protection, has a sun protection factor (SPF) of 30 or greater, and is water resistant.
If you still have questions or safety concerns, take a look at the following questions and answers to make informed decisions when purchasing sunscreen.
Q: Are high-SPF sunscreens better?
A: Dermatologists recommend using a sunscreen with an SPF of at least 30, which blocks 97 percent of the sun's rays. SPFs higher than 30 block slightly more of the sun's rays, but no sunscreen can block 100 percent. It is important to note that even if you are wearing a high-SPF sunscreen, it should be reapplied approximately every two hours when outdoors and after swimming or sweating.
Q: What sunscreens are best for infants and children?
A: Ideally, babies under six months should not spend time directly in the sun. Because babies' skin is much more sensitive than adult skin, sunscreens should be avoided if possible. The best sun protection for babies is to keep them in the shade and dress them in long sleeves, long pants, a wide-brimmed hat, and sunglasses.
On toddlers and infants six months or older, sunscreen can be applied to exposed skin not covered by clothing. Sunscreen containing zinc oxide or titanium dioxide is most appropriate for the thinner skin of toddlers and infants because it does not penetrate the skin and is less likely to cause irritation.
Q: Are sunscreens safe?
A: Scientific evidence supports the benefits of using sunscreen to minimize short- and long-term damage to the skin from sun exposure. Dermatologists agree that preventing skin cancer and sunburn far outweighs any unproven concerns about toxicity or human health hazard from sunscreen ingredients. Sunscreen alone cannot fully protect people from the sun, however. The American Academy of Dermatology (AAD) recommends that, in addition to applying sunscreen, everyone seek shade, wear protective clothing and sunglasses, and stay out of tanning beds—all important behaviors to reduce the risk of skin cancer.
Q: What type of sunscreen should I use? Are spray sunscreens safe?
A: The kind of sunscreen you choose is a matter of personal choice and may vary depending on the area of the body to be protected. Available sunscreen options include lotions, creams, gels, ointments, wax sticks, and sprays.
Creams are best for dry skin and the face.
Gels are good for hairy areas, such as the scalp and the male chest.
Sticks are good to use around the eyes.
Sprays are sometimes preferred by parents because they are easy to apply to children. Men may find spray convenient to apply to a balding scalp.
A challenge of using spray sunscreen is that it is difficult to know if you have used enough to cover all sun-exposed areas of the body, which may result in inadequate coverage.
You should never spray sunscreen around or near your face or mouth. Instead, spray an adequate amount of sunscreen into your hands and then apply it to facial areas. When applying spray sunscreen on children, be aware of the direction of the wind to avoid inhalation. The US Food and Drug Administration (FDA) is currently investigating the risks of accidental inhalation of spray sunscreen.
Speaking of accidents, the highway accident attorneys in nj represent people injured in highway accidents in New Jersey. They resolve cases both through negotiation and trial.
Regardless of which sunscreen you choose, be sure to apply it generously to achieve the ultraviolet protection indicated on the product label.
For adults, a convenient guideline is to apply 1 teaspoon of sunscreen to your face and scalp and to each arm, and two teaspoons to your torso and to each leg—and don't forget your hands and feet!
New sunscreen regulations devised by the FDA allow consumers to easily determine a product's sun-protective properties simply by reading the label, which indicates the SPF number and whether the product provides broad-spectrum protection. To help consumers better understand the new sunscreen labeling requirements, the AAD has developed a "How to Select a Sunscreen"infographic that is available on its website (aad.org).
Also visit the AAD's SPOT Skin Cancer™ site (spotskincancer.org) to learn how to perform a skin self-exam, download a body mole map for tracking changes on your skin, and find free skin cancer screenings in your area. Those affected by skin cancer can also share their story and download free materials to educate others in the community. SPOT Skin Cancer is the AAD's campaign to create a world without skin cancer through public awareness, community outreach programs and services, and advocacy that promotes the prevention, detection, and treatment of skin cancer.
Celebrating 75 years of promoting skin, hair, and nail health Headquartered in Schaumburg, Illinois, the American Academy of Dermatology, founded in 1938, is the largest, most influential, and most representative of all dermatologic associations. With a membership of more than 17,000 physicians worldwide, the AAD is committed to advancing the diagnosis and medical, surgical, and cosmetic treatment of the skin, hair, and nails advocating high standards in clinical practice, education, and research in dermatology; and supporting and enhancing patient care for a lifetime of healthier skin, hair, and nails. For more information call (888) 462-DERM [3376] or visit aad.org*. Follow the AAD on Facebook (American Academy of Dermatology) and Twitter (@AADskin).*
References:
Green AC, Williams GM, Logan V, et al. Reduced melanoma after regular sunscreen use: randomized trial follow-up. Journal of Clinical Oncology [early online publication]. December 6, 2010.
Gimotty PA and Glanz K. Sunscreen and melanoma: what is the evidence? Journal of Clinical Oncology[early online publication]. December 6, 2010.
ly/2cueqmw Journal of Clinical Oncology, online September 12, 2016.
American Cancer Society. Cancer Facts and Figures 2014. Available at @research/documents/webcontent/acspc-042151.pdf. Accessed April 29, 2014.
Cancer Facts and Statistics | American Cancer SocietyThe American Cancer Society provides the most current trends in cancer occurrence and survival, as well as information on symptoms,…www.cancer.org
Christenson LJ, Borrowman TA, Vachon CM et al. Incidence of basal cell and squamous cell carcinomas in a population younger than 40 years. JAMA. 2005;294:681-690.
Strouse J, Fears T, Tucker M, Wayne A. Pediatric melanoma: risk factor and survival analysis of the Surveillance, Epidemiology and End Results Database. Journal of Clinical Oncology. 2005; 23: 4735-4741.Lautenschlager S, Wulf HC, Pittelkow MR. Photoprotection. The Lancet [early online publication]. May 3, 2007.
Journal of the American Academy of Dermatology, Vol 42, No 5, pp 746-753, 2000