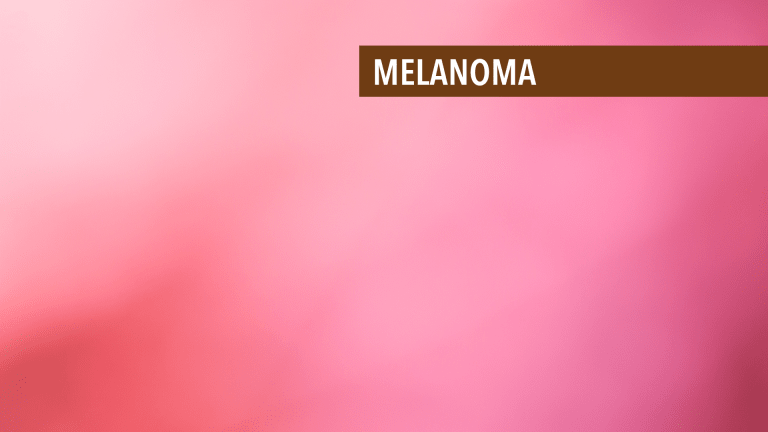 Spindle Cell Melanoma
Spindle cell melanoma - what you need to know.
by Dr. C. H. Weaver M.D. 6/2020
Spindle cell melanoma is a rare subtype of melanoma, which is relatively uncharacterized, but most commonly occurs in caucasian people of 60~80 years of age with a predominance in males. The exact cause of spindle cell melanoma is unknown. Spindle cell melanoma shares some common mutations with conventional melanomas and all patients should undergo genomic biomarker NGS testing in order to determine if there is a cancer driving mutation that can be treated with a precision cancer medicine. (1-5)
Approximately 30% of spindle cell melanomas contain BRAF mutations; the V600E substitution mutation is the most common. Targeting BRAF in Melanoma
NRAS and KIT mutations are rarely seen.
Understanding Melanoma Treatment
Join the Cancer Connect Melanoma Community and Connect with Others
References:
Xu Z, Shi P, Yibulayin F, Feng L, Zhang H, Wushou A. Spindle cell melanoma: incidence and survival, 1973–2017. Oncol Lett 2018; 16(4): 5091–9. PubMed
Piao Y, Guo M, Gong Y. Diagnostic challenges of metastatic spindle cell melanoma on fine-needle aspiration specimens. Cancer 2008; 114(2): 94–101. PubMed
Weissinger SE, Keil P, Silvers DN, Klaus BM, Moller P, Horst BA, et al. A diagnostic algorithm to distinguish desmoplastic from spindle cell melanoma. Mod Pathol 2014; 27(4): 524–34. PubMed
Kim J, Lazar AJ, Davies MA, Homsi J, Papadopoulos NE, Hwu WJ, et al. BRAF, NRAS and KIT sequencing analysis of spindle cell melanoma. J Cutan Pathol 2012; 39(9): 821–5. PubMed
Massi G, LeBoit PE. Histological Diagnosis of Nevi and Melanoma: Springer Berlin Heidelberg; 2013.