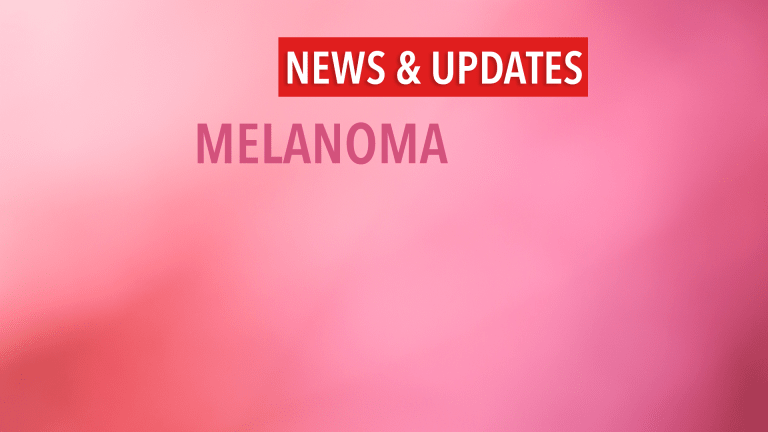 Relatlimab Anti-LAG-3 Antibody
FDA Approves Opdualag Combination Immunotherapy Consisting of the anti-LAG-3 antibody Relatlimab and Opdivo -the next advance in melanoma treatment
by Dr. C.H. Weaver M.D. 6/2022
The FDA has approved the fixed-dose combination of relatlimab plus nivolumab (Opdualag) for the treatment of adult and pediatric patients who are 12 years of age or older and who have unresectable or metastatic melanoma.1,7,8
Precision cancer medicines and immunotherapy have transformed the outlook for patients with advanced melanoma leading to improved survival duration in recent years. But can immunotherapy be improved further? 
Research suggests that combining two immunotherapy drugs that act on different checkpoints, in this case PD-1 and LAG-3 is promising. When compared to standard anti-PD-1 "Checkpoint Inhibitor" monotherapy the combination of two immunotherapy medicines blocking different checkpoints delayed cancer progression in patients with previously untreated advanced melanoma.5
Opdivo is a precision cancer immunotherapy that belongs to a class of medicines called "checkpoint inhibitors" and is a standard treatment for melanoma. Checkpoint inhibitors help to restore the body's T cells in fighting cancer by releasing checkpoints that cancer uses to shut down the immune system. PD-1 and PD-L1 are proteins that inhibit certain types of immune responses and allow cancer cells to evade detection and attack by certain immune cells in the body. A checkpoint inhibitor can block the PD-1 and PD-L1 pathway and enhance the ability of the immune system to fight cancer. By blocking the binding of the PD-L1 ligand these drugs restore an immune cells' ability to recognize and fight the lung cancer cells. Opdivo works by blocking PD-1 and is already approved for the treatment of melanoma because it prolongs survival and delays cancer recurrence.2-4 Immune checkpoint inhibitors have transformed melanoma treatment and improved survival rates for patients with advanced melanoma.
About Relatlimab
The lymphocyte-activation gene 3 (LAG-3) is a cell-surface molecule expressed on the immune systems effector T cells and regulatory T cells (Tregs) and functions to control T cell response, activation and growth. LAG-3 regulates an inhibitory immune checkpoint pathway that limits the activity of T cells, leading to an impaired ability to attack cancer cells. In the chronic presence of diseases like cancer, T cells exhibit progressive exhaustion that is characterized by the upregulation of inhibitory immune checkpoints such as PD-1 and LAG-3. Relatlimab is a LAG-3–blocking antibody that binds to LAG-3 on T cells, restoring the function of exhausted T cells. Studies suggest that blocking the LAG-3 pathway may restore T cell effector function and potentially promote an anti-cancer cell response. While LAG-3 and PD-1 are distinct immune checkpoint pathways, they may work together to improve effector T cell function.
About The RELATIVITY-047 Clinical Trial
In this clinical trial 714 patients with previously untreated, unresectable or metastatic melanoma received standard Checkpoint Inhibitor therapy with Opdivo with or without relatlimab and were directly compared.5,6
The median time until disease progression was significantly longer with the Opdivo and Relatlimab combination compared with Opdivo alone – 10.1 v. 4.6 months.
Overall survival was also meaningfully improved with the addition of Relatlimab.

77% vs. 72% at 12 months
64% vs. 58% at 24 months
56% vs. 49% at 36 months

Median survival duration was not yet reached with NIVO + RELA compared to 34.1 months with NIVO.
This is the first phase III study to validate inhibition of the LAG-3 immune checkpoint as a therapeutic strategy for patients with cancer. Our findings establish the LAG-3 pathway as the third immune checkpoint pathway in history, after CTLA-4 and PD-1, for which blockade has clinical benefit," said lead author Evan J. Lipson, MD, an associate professor of oncology at the Johns Hopkins Kimmel Cancer Center and Bloomberg-Kimmel Institute for Cancer Immunotherapy in Baltimore.
These results demonstrate that a dual checkpoint inhibitor combination therapy with Opdivo and relatlimab is a potential novel treatment option for patients with previously untreated, unresectable, or metastatic melanoma. The U.S. Food and Drug Administration Approved Opdualag™ (nivolumab combined with relatlimab-rmbw) in June 2022.
OpdualagTM (nivolumab and relatlimab-rmbw), is a fixed-dose combination of nivolumab and relatlimab, administered as a single intravenous infusion.
Opdualag is associated with the following Warnings & Precautions: severe and fatal immune-mediated adverse reactions (IMARs) including pneumonitis, colitis, hepatitis, endocrinopathies, nephritis with renal dysfunction, dermatologic adverse reactions, myocarditis and other immune-mediated adverse reactions; infusion-related reactions; complications of allogeneic hematopoietic stem cell transplantation (HSCT); and embryo-fetal toxicity.1 Please see Important Safety Information below.
Stay Current - Connect With Other Melanoma Patients
References
Bristol Myers Squibb Announces RELATIVITY-047, a Trial Evaluating Anti-LAG-3 Antibody Relatlimab and Opdivo (nivolumab) in Patients with Previously Untreated Metastatic or Unresectable Melanoma, Meets Primary Endpoint of Progression-Free Survival
Robert C, Long GV, Brady B, et al. Nivolumab in Previously Untreated Melanoma without BRAF Mutation. New England Journal of Medicine [early online publication]. November 16, 2014.
Topalian SL, Sznol M, McDermott DF, et al. Survival, Durable Tumor Remission, and Long-Term Safety in Patients With Advanced Melanoma Receiving Nivolumab. Journal of Clinical Oncology [early online publication]. March 3, 2014. doi: 10.1200/JCO.2013.53.0105.
Study Comparing Opdivo (nivolumab) to Chemotherapy in Treatment Naïve Advanced Melanoma Patients Marks First PD-1 Immune Checkpoint Inhibitor to Demonstrate a Survival Benefit in a Phase 3 Trial. Bristol-Myers Squibb website. Available here. Accessed November 17, 2014.
https://meetings.asco.org/abstracts-presentations/206173
US Food and Drug Administration approves first LAG-3-blocking antibody combination, Opdualag (nivolumab and relatlimab-rmbw), as treatment for patients with unresectable or metastatic melanoma. News release. Bristol Myers Squibb; March 18, 2022. Accessed March 18, 2022. https://bit.ly/3wk6PDx
Long GV, Hodi FS, Lipson EJ, et al. Relatlimab and nivolumab vs nivolumab in previously untreated metastatic or unresectable melanoma: overall survival and response rates from RELATIVITY-047 (CA224-047). J Clin Oncol. 2022;40(suppl 36):360385. doi:10.1200/JCO.2022.40.36_suppl.360385