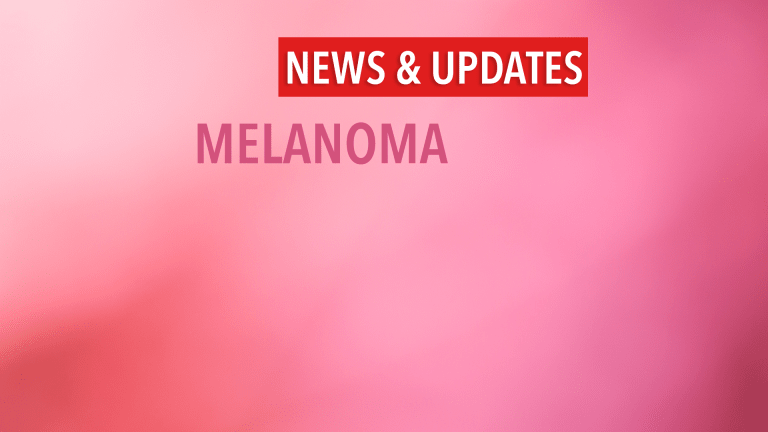 Radiation Therapy Helps Prevent Local Recurrences in Melanoma
Radiation Therapy Helps Prevent Local Recurrences in Melanoma
According to a recent article published in the journal Cancer, adjuvant radiation therapy appears to prevent local recurrences in patients with spread of melanoma to cervical (neck) lymph nodes.
Melanoma is a type of skin cancer that typically begins in the form of a mole. Melanoma is considered a very aggressive type of cancer and tends spread from its site of origin through the bloodstream and immune system to different sites in the body. Surgery is the primary treatment of patients with stage I-III melanoma. Unfortunately, many undetectable cancer cells remain in the body following surgery and are responsible for cancer recurrences and spread (metastases). Recurrences and/or metastases can occur in or near the site of cancer origin (local or regional) and/or at distant sites in the body. Adjuvant therapy is treatment given to kill remaining cancer cells following surgery in an attempt to reduce recurrences or spread and improve long-term survival.
The relative resistance of melanoma to a wide range of chemotherapeutic agents has led clinical oncologists to evaluate different post-surgical adjuvant therapies in patients with advanced melanoma. At the present time, the only FDA approved adjuvant therapy for stage I-III melanoma is high-dose interferon-alfa. Radiation therapy has not been extensively explored as therapy for melanoma because there has been no definitive conclusion that radiation is of benefit for this disease and of the widespread belief that melanoma is generally resistant to radiation therapy.
Researchers from the MD Anderson Cancer Center recently challenged the concept that melanoma is resistant to radiation therapy and analyzed data of the outcomes of patients with melanoma who were treated with radiation therapy. This data included 160 patients treated at MD Anderson Cancer Center between 1983 and 1998. Patients had been either initially diagnosed with stage III melanoma in which the cancer has spread to cervical lymph nodes, or patients had experienced a cancer recurrence in the cervical lymph nodes. Patients were treated with surgery to remove the site of cancer recurrence followed by radiation therapy to the neck. Ten years following therapy, only 9% of patients had developed a local or regional recurrence. Overall survival at 10 years was 39%. Treatment-related complications were mild and manageable.

The authors concluded that radiation therapy appears to decrease local or regional recurrences in melanoma involving the cervical lymph nodes, suggesting that melanoma may not be as resistant to radiation as once thought. However, since radiation therapy is only a local therapy, additional systemic (full body) adjuvant therapy may reduce the rate of distant metastases and subsequently long-term survival. Only future clinical trials can fully determine the optimal adjuvant therapy for patients with melanoma involving the cervical lymph nodes. Patients with melanoma may wish to discuss the results of this study with their physician or the risks and benefits of participating in a clinical trial evaluating other novel therapeutic approaches. Sources of information regarding ongoing clinical trials include the National Cancer Institute (cancer.gov).
Reference: Ballo M, Bonnen M, Garden A, et al. Adjuvant irradiation for cervical lymph node metastases from melanoma.
Cancer. 2003;97:1789-1796.