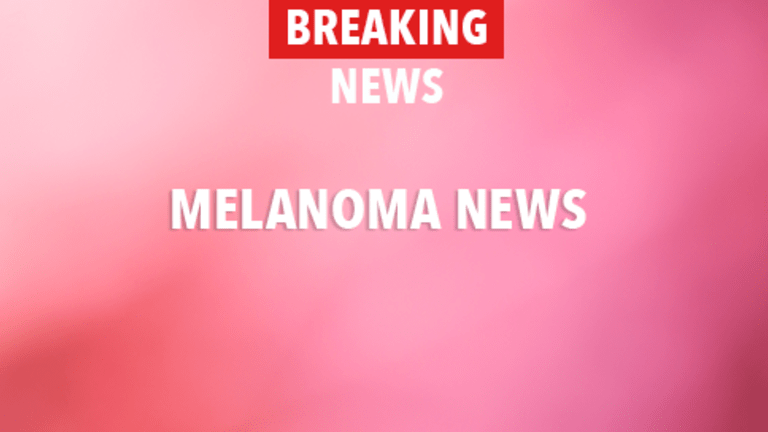 Paraplatin®, Taxol®, and Avastin® Beneficial for Metastatic Melanoma
Paraplatin®, Taxol®, and Avastin® Beneficial for Metastatic Melanoma
The combination of Paraplatin® (carboplatin), Taxol® (paclitaxel), and Avastin® (bevacizumab) is well tolerated and provides clinical benefit in patients with metastatic melanoma, according to the results of a study published in Cancer.[[1]](http://news.cancerconnect.com/paraplatin-taxol-and-avastin-beneficial-for-metastatic-melanoma/#_edn1 "_ednref1")
Melanoma, which often begins in the form of a mole, is the most deadly type of skin cancer. Patients with metastatic (Stage IV) melanoma have cancer that has spread from its site of origin to distant sites in the body. These patients cannot be cured with surgery alone and appear to benefit modestly from currently approved systemic therapies.
Although there are many choices of therapy for patients with metastatic melanoma, cancer still progresses in the majority of cases. Clinical response after treatment is, however, observed in 5-10% of patients with metastatic melanoma. These responses, some of which are long lasting, have generated optimism about treatment of this disease. Researchers continue to explore new approaches to the treatment of melanoma, including new targeted therapy and new combinations of drugs.
Vascular endothelial growth factor (VEGF) is a protein that stimulates cancer to grow. Unfortunately, when melanoma cells are exposed to chemotherapy, VEGF goes into overproduction, which may result in chemotherapy resistance. Avastin is a targeted anticancer drug that slows or prevents the growth of new blood vessels by inhibiting VEGF; this deprives the cancer of oxygen and nutrients.
Through its effects on blood vessels, Avastin may also improve the delivery of chemotherapy to cancer. Researchers have speculated that the addition of Avastin to chemotherapy may help control tumor growth and progression more effectively than chemotherapy alone.
Researchers with the North Central Cancer Treatment Group Study NO47A conducted a Phase II clinical trial in 53 patients with inoperable metastatic melanoma who had not received prior therapy. All patients received treatment with Paraplatin, Taxol, and Avastin. The partial response rate was 17%, and 57% of patients had stable disease for at least eight weeks. Median progression-free survival was six months, and median overall survival was 12 months. The most common severe toxicities were low blood cell counts, high blood pressure, and anemia. One patient died after eight cycles of treatment; however, the cause of death was associated with hemorrhaging in a previously undiagnosed brain metastasis.
The researchers concluded that this drug combination was "moderately well tolerated and clinically beneficial in patients with metastatic melanoma." Research will likely be ongoing to evaluate the benefits of adding Avastin to chemotherapy in this patient population.
Reference:
[[1]](http://news.cancerconnect.com/paraplatin-taxol-and-avastin-beneficial-for-metastatic-melanoma/#_ednref1 "_edn1") Perez DG, Suman VJ, Fitch TR, et al. Phase 2 trial of carboplatin, weekly paclitaxel, and biweekly bevacizumab in patients with unresectable stage IV melanoma. Cancer. 2009; 115: 119-127.
Copyright Melanoma Cancer Information Center on CancerConsultants.com
Copyright © 2018 CancerConnect. All Rights Reserved.