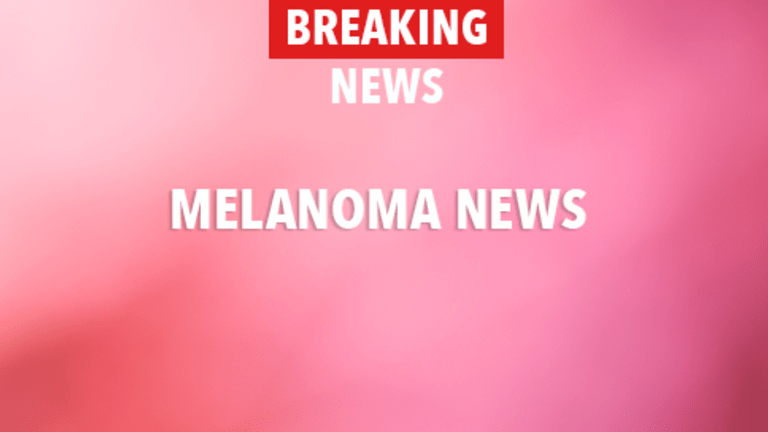 Paclitaxel plus Carboplatin Benefits Some Patients with Metastatic Melanoma
Paclitaxel plus Carboplatin Benefits Some Patients with Metastatic Melanoma
According to a study published in the journal Cancer, second-line treatment (treatment given when initial treatment doesn't work) with the chemotherapy drugs paclitaxel and carboplatin resulted in a partial reduction of cancer or stable disease in 45% of patients with metastatic melanoma.
Melanoma is a cancer of the skin that usually begins in the form of a mole. The cancer can grow deep into the skin and spread to different parts of the body through blood or lymph vessels. It usually spreads first to lymph nodes that are near the site of cancer origin. When advanced, melanoma can spread to organs and other lymph nodes throughout the body.
The prognosis for patients diagnosed with metastatic melanoma is poor since this disease typically does not respond well to standard therapies. In an effort to improve outcomes for metastatic melanoma, new drugs and new drug combinations are being explored.
Interest in paclitaxel and carboplatin for the treatment of metastatic melanoma increased after a recent phase I/II clinical trial suggested that this chemotherapy combination is active against metastatic melanoma when given along with sorafenib (a drug that targets enzymes involved in both tumor growth and tumor blood supply).[1]
To provide additional information about the effects of paclitaxel and carboplatin (without the addition of sorafenib) in patients with metastatic melanoma, researchers affiliated with the Mayo Clinic described the experiences of 31 patients treated with this chemotherapy combination.[2] All patients had failed initial therapy for metastatic melanoma and received paclitaxel and carboplatin as second-line therapy.
Eight patients (26%) experienced a partial reduction in detectable cancer.
Six patients (19%) had stable disease.
Twelve patients (39%) had evidence of worsening disease at the time of the first evaluation and were taken off treatment.
Median overall survival was just under eight months and was significantly longer in those who responded to treatment than in those who did not respond to treatment.
Treatment was generally well tolerated. Only four patients required dose reductions or cessation of treatment as a result of adverse treatment effects.

The researchers conclude that the combination of paclitaxel and carboplatin has anticancer activity in patients with metastatic melanoma. Because the response rate in this study was lower than in the phase I/II trial of carboplatin, paclitaxel, and sorafenib, the researchers speculate that the addition of sorafenib may provide additional benefit. The effect of adding sorafenib to treatment with paclitaxel and carboplatin will be addressed in a planned phase III clinical trial.
Patients with metastatic melanoma may wish to speak with their physician about the risks and benefits of participating in a clinical trial further evaluating new treatment approaches. Two sources of information regarding ongoing clinical trials include the National Cancer Institute (www.cancer.gov) and www.cancerconsultants.com.
References:
[1] Flaherty KT, Brose M, Schuchter L et al. Phase I/II Trial of BAY 43-9006, Carboplatin (C) and Paclitaxel (P) Demonstrates Preliminary Antitumor Activity in the Expansion Cohort of Patients with Metastatic Melanoma. Journal of Clinical Oncology. 2004;22(14S):Abstract 7507.
[2] Rao RD, Holtan SG, Ingle JN et al. Combination of Paclitaxel and Carboplatin as Second-Line Therapy for Patients with Metastatic Melanoma. Cancer. 2006;106:375-82.
Copyright © 2018 CancerConnect. All Rights Reserved.