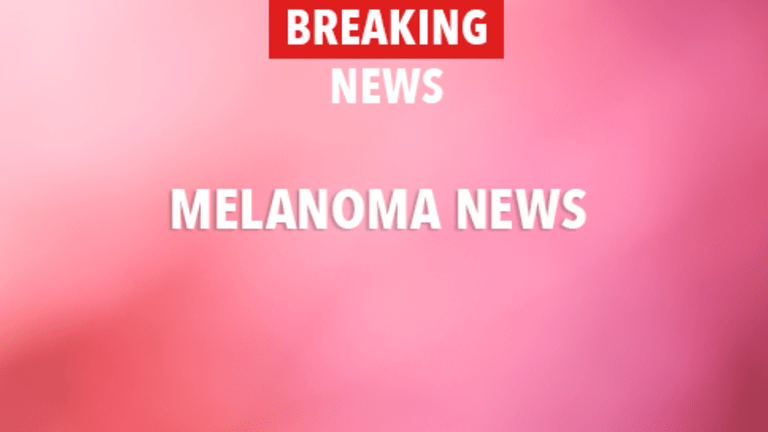 Oncophage® Improves Survival in Metastatic Melanoma
Oncophage® Improves Survival in Metastatic Melanoma
According to results from a recent phase III clinical trial, the vaccine Oncophage® (vitespen, formerly HSPCC-96) improves survival by over 50% in some patients with metastatic melanoma.
Melanoma is a cancer of the skin that usually begins in the form of a mole. The cancer can grow deep into the skin and spread to different parts of the body through blood or lymph vessels. It usually spreads first to lymph nodes that are near the site of cancer origin and, when advanced, can spread to organs and other lymph nodes throughout the body.
Treatment for advanced, or metastatic, melanoma may consist of surgery, radiation, chemotherapy and/or biologic therapy. However, the prognosis for patients diagnosed with this advanced melanoma is poor, as this disease typically does not respond well to standard therapies.
Biologic therapy, or therapy used to stimulate the immune system to fight cancer, has demonstrated anti-cancer activity in the treatment of melanoma. Researchers are trying to expand the role of biologic therapy for melanoma, with many clinical trials underway evaluating this therapeutic approach.
Oncophage is a vaccine that is composed of components of the patient's own cancer cells, which stimulates the patient's immune system to attack the cancer. The vaccine is in the last phase of clinical trials prior to FDA review, and has been granted orphan-drug status by the FDA.
The recent phase III clinical trial evaluating Oncophage was an international, multi-center clinical trial that included 322 patients with stage IV, or metastatic melanoma. Of these patients, 133 received treatment with Oncophage, while the others received treatment of their physician's choice which included interleukin 2, and/ or dacarbazine/temozolomide-based therapy, and/or the complete surgical removal of the cancer, and/or any other licensed treatments for cancer.

Cooking for Life
A new cookbook offers recipes bursting with flavor and health-boosting nutrients.
Overall, in the group of patients diagnosed with stage M1a melanoma (spread to distant sites but only microscopic amounts of cancer is identified following surgical removal, typically cancer spread to skin, distant lymph nodes, or subcutaneous tissue), overall survival was improved with Oncophage:
• Average duration of survival was 20.9 months for patients with stage M1a treated with Oncophage

• Average duration of survival was only 12.8 months for patients with stage M1a treated with physician's choice of therapy

• Overall survival was not improved with Oncophage in patients with more advanced disease (M1b, M1c)
The researchers concluded that preliminary results indicate that Oncophage improves survival in patients with M1a metastatic melanoma. This is the first vaccine that has demonstrated this type of survival benefit in this difficult to treat disease.
Patients with metastatic melanoma may wish to speak with their physician regarding the risks and benefits of participating in a clinical trial further evaluating Oncophage or other promising therapeutic approaches. Two sources of information regarding ongoing clinical trials include the National Cancer Institute (cancer.gov) and www.cancerconsultants.com.
Reference: Antigenics. Antigenics Announces Preliminary Survival Data From Its Randomized Phase 3 Metastatic Melanoma Trial. Available at: . Accessed October 2005.
Copyright © 2018 CancerConnect. All Rights Reserved.