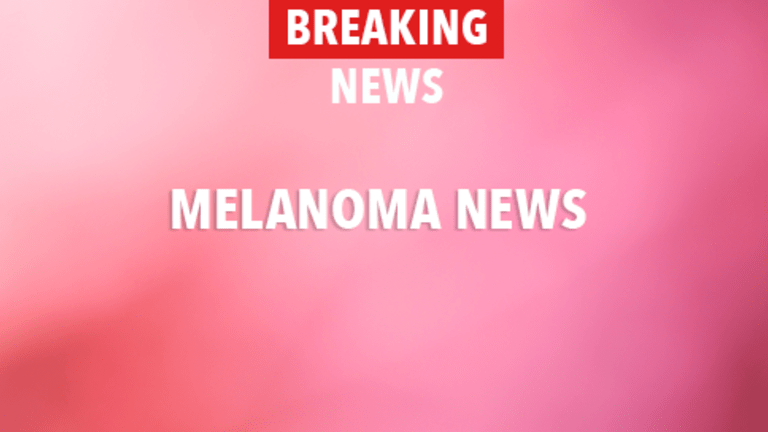 Novel Treatment Strategies Needed for Advanced Melanoma
Novel Treatment Strategies Needed for Advanced Melanoma
The treatment combination consisting of cisplatin, dacarbazine, fotemustine and interferon appears to produce significant anti-cancer activity for patients with advanced melanoma. However, this treatment regimen does not produce a significant advantage over currently available treatments, according to a recent article published in the journal
Cancer.
Melanoma is a cancer of the skin that usually begins in the form of a mole. The cancer can grow deep into the skin and spread to different parts of the body through blood or lymph vessels. Advanced or metastatic melanoma refers to cancer that has spread from its site of origin to distant sites in the body, often including vital organs. Once the cancer has reached this stage, it has often spread too far throughout the body for surgery to be considered a viable treatment option. Therefore, research efforts have been focused on investigating novel treatment strategies and combinations in order to prolong survival time in these patients.
Researchers from the Southern Italy Cooperative Oncology Group recently conducted a clinical trial evaluating a novel treatment combination consisting of the chemotherapy agents cisplatin, dacarbazine and fotemustine plus a biologic agent called interferon. Interferon has been shown to produce significant anti-cancer responses in patients with melanoma. It works by stimulating the patient's immune system to attack cancer cells. The trial consisted of 60 patients with untreated advanced melanoma who were not eligible for surgery. Following treatment consisting of this combination, approximately 40% of patients achieved a partial or complete disappearance of cancer. The average survival time following therapy was 9 months.
These results indicate that the treatment combination consisting of cisplatin, dacarbazine, fotemustine and interferon produces anti-cancer responses in patients with advanced melanoma. However, this regimen does not seem to offer a special advantage over currently available treatments. This fact demonstrates the need for novel agents and protocols, in order to improve upon present treatment outcomes for patients with advanced melanoma.
Patients with advanced melanoma may wish to speak with their physician about the risks and benefits of participating in a clinical trial evaluating novel treatment approaches. Two sources of ongoing information regarding clinical trials includes comprehensive, easy-to-use clinical trials listing services provided by The National Cancer Institute
(cancer.gov) and
eCancerTrials.com. eCancerTrials.com also provides personalized clinical trial searches on behalf of patients. (
Cancer, Vol 89, No 12, pp 2630-2636, 2000)
Copyright © 2018 CancerConnect. All Rights Reserved.