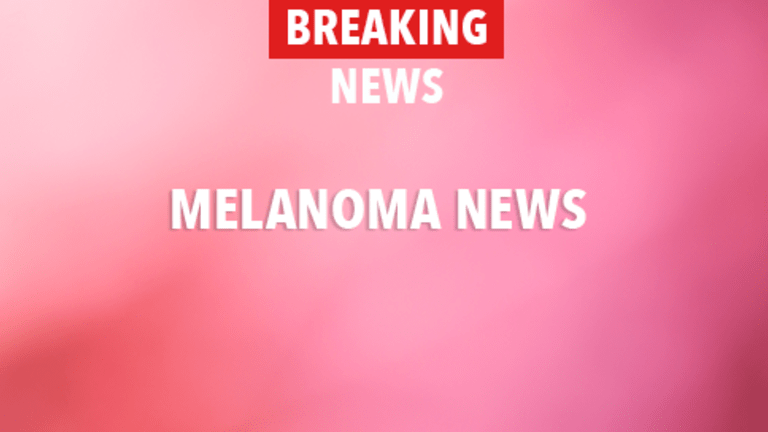 Noninvasive Technique Identifies Melanoma
Noninvasive Technique Identifies Melanoma
Electrical impedance scanning offers a noninvasive method of identifying melanomas on the body and limbs, according to a study published in Plastic and Reconstructive Surgery. The technique is particularly useful in identifying thinner melanomas.
Melanoma is a type of skin cancer that can be quite deadly once it has spread beyond the site of origin. However, this disease is highly curable when caught and treated prior to spread.
Typically, melanoma that has not spread is treated by surgically removing the cancer and surrounding area of healthy tissue. Individuals with fair skin, freckles, a strong family history of melanoma, or those who have spent significant time unprotected in the sun are advised to visit a dermatologist regularly for melanoma screening so that the cancer may be caught and treated as early as possible.
Dermatologists visually examine skin lesions to assess the likelihood of melanoma. Computerized measurements of the lesion can also be made. Suspicious lesions may be surgically removed and further evaluated.
A technique that may improve the accuracy of visual inspection is electrical impedance scanning. Electrical impedance scanning, which is less invasive than surgery, measures how electrical current travels through skin. Electrical current may travel differently through melanoma than through normal skin.
In order to evaluate the accuracy of electrical impedance scanning in detecting melanoma, researchers in Israel and Australia conducted a study among 382 patients who were scheduled to have suspicious skin lesions surgically removed. Before surgery, skin lesions were visually examined, a digital image was measured by a computer, and electrical impedance scanning was conducted. Surgery identified 53 melanomas on the trunk and limbs. Electrical impedance scanning identified 91% of these. Among the lesions that were not melanoma, electrical impedance scanning gave the correct (negative) result for 64%.
When compared to visual examination of the lesion, electrical impedance scanning was better at detecting thin lesions, but somewhat less accurate in detecting thick lesions. The combination of electrical impedance scanning and analysis of a digital image of the lesion resulted in detection of all of the melanomas on the trunk or limbs. The electrical impedance scanning method that was used did not perform well for detection of melanomas on the head or neck.
The researchers conclude that electrical impedance scanning may provide a noninvasive approach to identifying melanomas on the trunk or limbs. With additional work, electrical impedance scanning may also effectively detect melanomas on the head and neck.
Reference: Har-Shai Y, Glickman YA, Siller GMD et al. Electrical impedance scanning for melanoma diagnosis: A validation study. Plastic and Reconstructive Surgery. 2005;116:782-790.
Copyright © 2018 CancerConnect. All Rights Reserved.