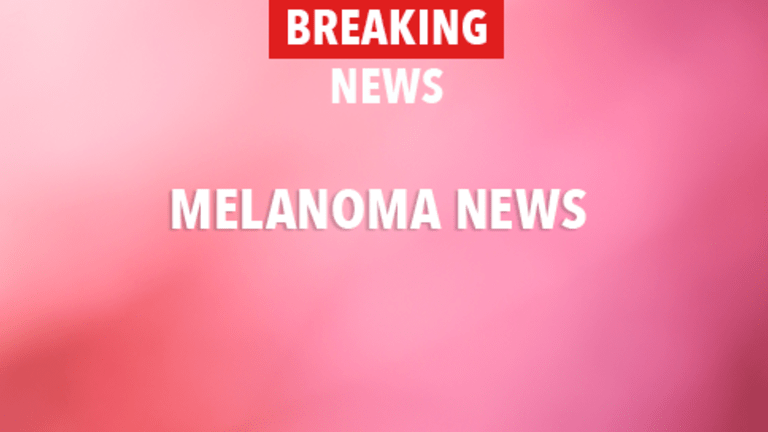 Low Levels of HLA-DR Predict for Worse Prognosis in Early Melanoma
Low Levels of HLA-DR Predict for Worse Prognosis in Early Melanoma
According to a recent article in the International Journal of Cancer, low levels of the soluble form of human leukocyte antigen (sHLA)-DR in the blood predict for an increased risk of disease progression in patients with early-stage melanoma. Patients with low levels of sHLA-DR may wish to seek additional aggressive treatment to minimize the risk for a cancer recurrence.
Melanoma is a cancer of the skin that usually begins in the form of a mole. Patients with early-stage melanoma, meaning the cancer has not spread distantly from its site of origin may often be cured with the surgical removal of the cancer. However, some patients with early-stage melanoma still experience a recurrence of their cancer. Patients with recurrent melanoma often succumb to their disease following standard therapies. Therefore, researchers have been evaluating cancer "markers" to evaluate any associations between the presence or levels of these markers and the characteristics of certain cancers in order to individualize and optimize treatment.
Researchers from Germany recently conducted a clinical study to evaluate the associations between a possible marker, sHLA-DR and its associations with disease characteristics in patients with melanoma. This study involved 183 melanoma patients with varying stages of melanoma, 60 of whom had early stage. sHLA-DR levels were measured and compared with 121 healthy individuals. Overall, there were significantly lower levels of sHLA-DR in patients with melanoma than in healthy individuals. Furthermore, lower levels of sHLA-DR predicted for disease progression, even in patients with early-stage melanoma.
These researchers concluded that patients diagnosed with early-stage melanoma may wish to be tested for levels of sHLA-DR. Patients with low levels of sHLA-DR may wish to pursue further aggressive or novel therapeutic options in order to minimize the risk of a cancer recurrence and improve the chance of long-term survival. Patients with melanoma may wish to speak with their physician about the risks and benefits of sHLA-DR testing or the participation in a clinical trial further evaluating sHLA-DR or other promising screening approaches. Two sources of information regarding ongoing clinical trials include the National Cancer Institute (cancer.gov) and www.eCancerTrials.com. eCancerTrials.com also provides personalized clinical trial searches on behalf of patients.
Reference: Rebmann V, Ugurel S, Tilgen W, et al. Soluble HLA-DR is a potent predictive indicator of disease progression in serum from early-stage melanoma patients.
International Journal of Cancer. 2002;100:580-585.
Copyright © 2018 CancerConnect. All Rights Reserved.