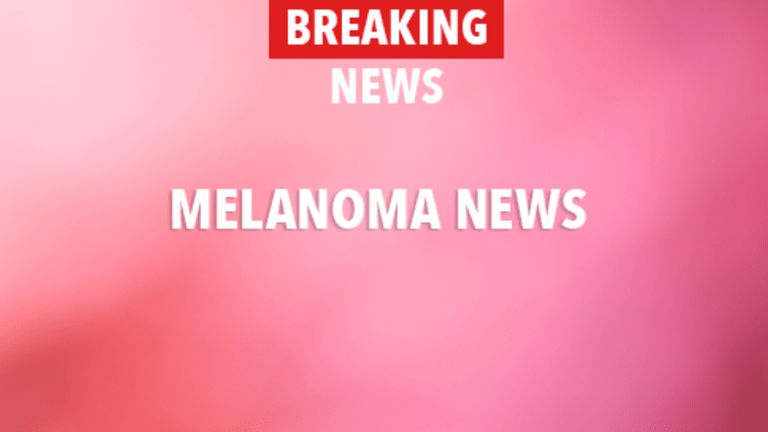 Publish date:
Immunotherapy may Benefit some Advanced Melanoma
Immunotherapy may Benefit some Advanced Melanoma
Immunotherapy may Benefit some Advanced Melanoma
According to a recent article published in the Journal of Immunology, the use of adjuvant immunotherapy involving tumor infiltrating immune cells plus Proleukin® may be of benefit to patients with surgically removed advanced melanoma.
Melanoma is an aggressive type of cancer that originates in the skin. It typically begins in the form of a mole and when diagnosed and treated early, is curable with surgery. However, melanoma that has spread to distant or several sites in the body is difficult to treat with standard procedures, as it often does not respond to chemotherapy and/or radiation therapy and long-term survival remains dismal for this group of patients. Biologic therapy or immunotherapy, treatment that stimulates the immune system to help fight the cancer, has offered promise as therapy against melanoma and researchers are investigating several regimens of treatment involving different types of biologic therapy with or without chemotherapy.
Patients with advanced melanoma may undergo surgery to remove all detectable cancer in the body. Unfortunately, undetectable cancer cells often remain following surgery and are responsible for cancer recurrences. Researchers are developing and evaluating different types of therapy in an attempt to kill any remaining cancer cells following surgery (adjuvant therapy) in the hopes of offering a reduction in cancer recurrences and an improvment in long-term survival.
One type of biologic adjuvant therapy that is still being investigated in clinical trials includes the use of immune cells found infiltrating the cancer, referred to as tumor infiltrating lymphocytes or TIL. Researchers from Italy recently conducted a clinical trial to evaluate the effectiveness of TIL in patients with melanoma. The type of treatment utilized in this trial involved initial surgical removal of the cancer from the patient. Next, specific immune cells called T-cells were collected from the cancer and reproduced through laboratory processes. The T-cells were then mixed with Proleukin® (interleukin-2) in the laboratory. Proleukin® is a substance that mimics interleukin-2, a naturally occurring immune stimulant produced by the body. Proleukin® has demonstrated the ability to produce anti-cancer responses in melanoma. Proleukin® is thought to stimulate the patient's T-cells to recognize cancer cells as "foreign"and mount an attack against them. The T-cells were then re-infused into the patient to find and attack any remaining cancer cells in the body.

The clinical trial involved 25 patients with advanced (stages III and IV) melanoma. Patients had undergone the surgical removal of all detectable cancer prior to immunotherapy. The dose of Proleukin® administered to the patient was adjusted if side effects were intolerable. Five years following therapy, 36% of patients were alive and free of cancer. Patients treated with higher doses of Proleukin® demonstrated greater cancer-free survival than those who received lower doses. There were no treatment-related deaths.
The researchers concluded that TIL and Proleukin® as adjuvant therapy in patients with advanced melanoma that is able to be surgically removed appears promising and may improve survival. Future clinical trials directly comparing this type of therapy to other therapies are necessary to determine true clinical benefit. In addition, clinical trials evaluating this type of therapy in earlier stage melanoma patients is warranted as benefits in this group of patients may be of even greater magnitude. Patients with melanoma may wish to speak with their physician about the risks and benefits of participating in a clinical trial further evaluating this or other therapeutic approaches. Two sources of information regarding ongoing clinical trials include the National Cancer Institute (cancer.gov) and www.eCancerTrials.com eCancerTrials.com also provides personalized clinical trial searches on behalf of patients.
Reference: Ridolfi L, Ridolfi R, Riccobon A, et al. Adjuvant immunotherapy with tumor infiltrating lymphocytes and interleukin-2 in patients with resected stage III and IV melanoma.
Journal of Immunotherapy. 2003;26:156-162.
Copyright © 2018 CancerConnect. All Rights Reserved.