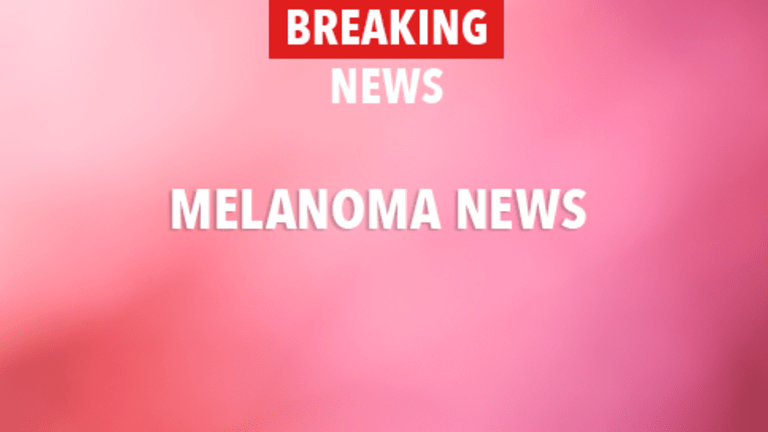 High-Dose Interleukin-II May Not Improve Outcomes of Patients with Melanoma
High-Dose Interleukin-II May Not Improve Outcomes of Patients with Metastatic Melanoma
According to an article recently published in the Journal of Clinical Oncology, high-dose interleukin-2 (IL-2) does not appear to improve outcomes in patients with metastatic melanoma treated with combination therapy.
Melanoma is a type of skin cancer that typically begins in the form of a mole. It is considered an aggressive type of cancer. Once melanoma has spread from its site of origin, cure rates fall dramatically. Metastatic melanoma refers to melanoma that has spread to distant sites in the body.
Standard treatment for metastatic melanoma may include a combination of chemotherapy plus immunotherapy (chemoimmunotherapy). Immunotherapy refers to treatment that stimulates the immune system to fight cancer. Melanoma appears particularly responsive to immunotherapy. Agents such as IL-2 and interferon are considered immunotherapy agents and are often combined with chemotherapy for the treatment of melanoma. However, these agents are associated with significant reductions in quality of life for patients taking them.
Research continues into their ability to improve outcomes for patients with melanoma.
Researchers from Europe recently conducted a clinical trial to evaluate the chemoimmunotherapy combination of chemotherapy agents dacarbazine (DTIC-Dome®), cisplatin (Platinol®), plus interferon in 365 patients with metastatic melanoma. Approximately half of the patients were also treated with IL-2 (initiated at high doses and then tapered to lower doses). The remaining half did not receive IL-2.
Overall, the addition of IL-2 to therapy did not significantly improve survival outcomes:
The average duration of survival was 9 months for both groups of patients.
Anti-cancer responses were not different between the two groups (between 21% and 23%).
At two years, survival rates were 17.5% for those treated with IL-2 and approximately 13% for those not treated with IL-2.
The researchers concluded that the addition of IL-2 to the chemoimmunotherapy combination including dacarbazine, cisplatin, and interferon does not appear to significantly improve survival in patients with metastatic melanoma. Patients with metastatic melanoma may wish to speak with their physician regarding their individual risks and benefits of IL-2 or the participation in a clinical trial evaluating novel therapeutic approaches. Two sources of information regarding ongoing clinical trials include the National Cancer Institute (www.cancer.gov) and www.cancerconsultants.com.
Reference: Keilholz U, Punt C, Gore M, et al. Dacarbazine, Cisplatin, and Interferon-Alfa-2b With or Without Interleukin-2 in Metastatic Melanoma: A Randomized Phase III Trial (18951) of the European Organisation for Research and Treatment of Cancer Melanoma Group. Journal of Clinical Oncology. 2005;23:6747-6755.
Related News:Vaccine Promising in Metastatic Melanoma
Copyright © 2018 CancerConnect. All Rights Reserved.