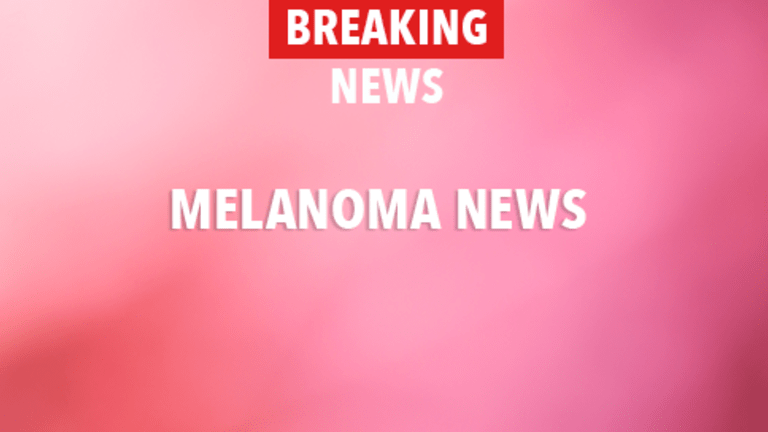 Expanded Access Program Initiated for Genasense®/Dacarbazine for Patients
Expanded Access Program Initiated for Genasense®/Dacarbazine for Patients with Advanced Melanoma
Patients with advanced melanoma may be eligible for treatment with Genasense® plus dacarbazine at certain clinical sites in the U.S. through an Expanded Access Program (EAP).
Melanoma is a type of aggressive skin cancer that begins in the form of a mole. Over the past 30 years, the incidence of melanoma has more than doubled with approximately 55,000 people diagnosed each year. Melanoma is the number one cause of cancer deaths in women of the ages 24-29 in the United States. In its early stages, prior to spread, melanoma may be easily treated with surgery. However, once the cancer has spread to distant and/or several sites in the body, cure rates remain dismal. Researchers are continuing to evaluate different therapeutic options for the treatment of advanced melanoma to improve long-term outcomes for patients with this disease.
Genasense® (oblimersen sodium) is an agent that inhibits the production of a protein called Bcl-2. Bcl-2 is involved in a biological pathway thought to be responsible for cancer cells' resistance to the killing effects of chemotherapy and/or radiation therapy, in addition to other speculated mechanisms that allow cancer to replicate. Through inhibiting Bcl-2 production, anti-cancer therapy may become more effective at killing cancer cells and improving outcomes. Dacarbazine is a chemotherapy agent that is commonly used in the treatment of melanoma. The combination of Genasense® and dacarbazine has recently been granted priority review status by the Food and Drug Administration for treatment of advanced melanoma.
Patients who would be eligible for receiving the treatment combination of Genasense® and dacarbazine must have stage III or stage IV melanoma that is not considered operable. In addition, patients may not be eligible if they have received prior dacarbazine or temozolmide-containing regimens for their disease. Expanded access programs were implemented to create an opportunity for patients to obtain access to treatment for a disease for which no acceptable alternative exists.

Patients who are eligible and are interested in receiving Genasense® and dacarbazine through the EAP may call 1-800-RX-TRIALS for more information on enrollment. Patients may also speak with their physicians about the risks and benefits of participation in other clinical trials evaluating novel therapeutic approaches. Two sources of information regarding ongoing clinical trials include the National Cancer Institute ( cancer.gov) and www.cancerconsultants.com. Personalized clinical trial searches are also performed by cancerconsultants.com.
Reference: Genta. Genta and Aventis Announce Genasense™ Expanded Access Program for Patients with Advanced Melanoma. Available at: . Accessed April 2004.
Copyright © 2018 CancerConnect. All Rights Reserved.