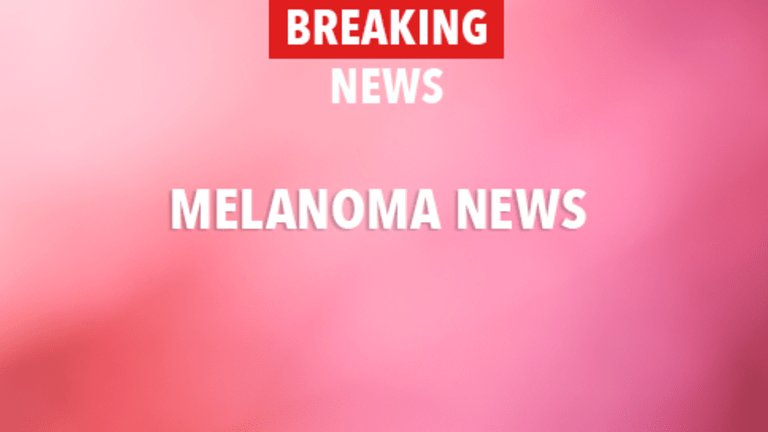 Desmoplastic Melanoma Less Likely to Recur than Thought
Desmoplastic Melanoma Less Likely to Recur than Thought
For patients with desmoplastic melanoma, an uncommon type of melanoma, local recurrence is rare and treatment with wide excision alone may be sufficient, according to a study published in the journal Cancer .
Melanoma is a type of skin cancer that can be quite deadly once it has spread beyond the site of origin. However, it is highly curable when caught and treated prior to spread. Desmoplastic melanoma accounts for only about 4% of melanomas and is more common in men and older persons. Desmoplastic melanoma is thought to have a high likelihood of local recurrence (recurrence at or near the site of the original melanoma), prompting some to suggest treatment with radiation therapy as well as surgery. Given the side-effects and cost of radiation therapy, however, it is important to determine whether the addition of radiation therapy is likely to have a benefit.
In order describe patient outcomes after treatment of desmoplastic melanoma with surgery alone, researchers at the University of Michigan evaluated 49 patients. All patients were treated with wide excision, which means that healthy tissue around the melanoma was removed in addition to the melanoma itself. None of the patients received radiation therapy. After a minimum of two years of follow up, only two of 49 patients (4%) developed a local recurrence. An additional three patients developed distant metastases.
The researchers speculate that one of the reasons for the low rate of recurrence in this population, compared to previous reports, was the thorough attention to wide excision. Wide excision was followed by careful examination of the tissue that was removed to make sure that there was no evidence of melanoma at the edges. Melanoma at the edge of the removed tissue would suggest that some cancer was left behind and that additional surgery was necessary.
The researchers conclude that routine use of radiation therapy is probably not necessary for patients with desmoplastic melanoma. Wide excision and careful examination of the borders of the removed tissue appear to result in low rates of recurrence. It's possible, however, that radiation therapy will benefit a subset of patients, such as those whose melanoma cannot be completely surgically removed.
Reference: Arora A, Lowe L, Su L et al. Wide excision without radiation for desmoplastic melanoma. Cancer. 2005;104:1462-7.
Copyright © 2018 CancerConnect. All Rights Reserved.