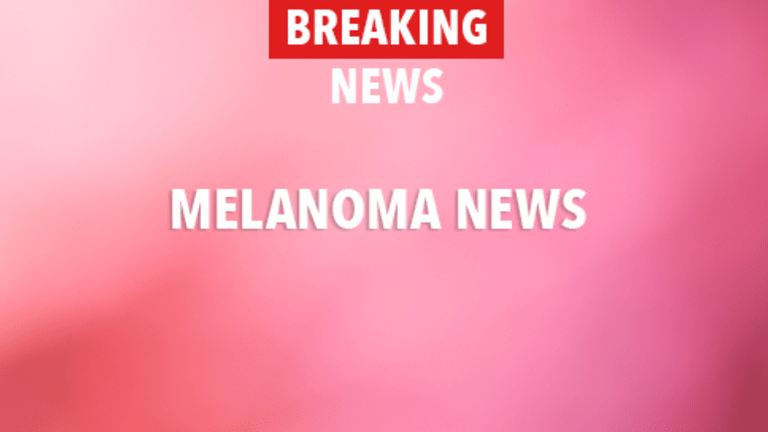 Controlling CNS Progression in Patients with Metastatic Melanoma
Controlling CNS Progression in Patients with Metastatic Melanoma
Patients with metastatic melanoma had a lower-than-expected rate of progression to the central nervous system (CNS) after a treatment regimen that included a drug with activity against CNS tumors, according to the results of a phase II clinical trial published in the American Journal of Clinical Oncology .
Patients with metastatic (stage IV) melanoma have cancer that has spread from its site of origin to distant sites in the body. These patients cannot be cured with surgery alone and appear to benefit modestly from currently approved systemic therapies.
Although there are many choices of therapy for patients with metastatic melanoma, cancer still progresses in the majority of cases. Clinical response after treatment is observed in 5-10% of patients with metastatic melanoma. These responses, some of which are long lasting, have generated optimism about the treatment of metastatic melanoma.
The administration of chemotherapy combined with immunotherapy appears to be the most promising available therapy for metastatic melanoma. The greatest success of chemo-immunotherapy is its ability to produce durable complete remissions in approximately 10% of treated patients.
In order to evaluate a treatment regimen for metastatic melanoma that included a combination of chemotherapy and immunotherapy, researchers conducted a phase II clinical trial. The study enrolled 24 patients who had not previously been treated for metastatic disease. Patients were treated with temozolomide, cisplatin, interleukin-2, and interferon alfa-2b for a maximum of six cycles. (Temozolomide is a chemotherapy drug used to treat some types of brain tumors. It could potentially reduce the likelihood of progression of melanoma to the CNS.)
Among the 21 patients included in the analysis, two had a complete remission after treatment and three had a partial remission. Remission was long-lasting in the two patients with complete remission (42 and 46 months). Initial disease progression after treatment did not involve the central nervous system in any of the patients who had a complete or partial remission after treatment. Serious adverse effects included severe nausea and vomiting (33% of subjects) and electrolyte abnormalities (38%).
The researchers conclude that although this treatment regimen did produce adverse effects, the rate of central nervous system progression was lower than expected. Patients with melanoma may wish to talk with their doctor about the risks and benefits of participating in a clinical trial further evaluating these or other therapeutic approaches. Two sources of information regarding ongoing clinical trials include the National Cancer Institute (www.cancer.gov) and www.cancerconsultants.com.
Reference: Ready N, Aronson F, Wanebo H et al. A low rate of central nervous system progression in a phase II trial of outpatient chemobiologic therapy with cisplatin, temozolomide, interleukin-2, and interferon alfa 2-B for metastatic malignant melanoma. American Journal of Clinical Oncology. 2005;28:479-84.
Copyright © 2018 CancerConnect. All Rights Reserved.