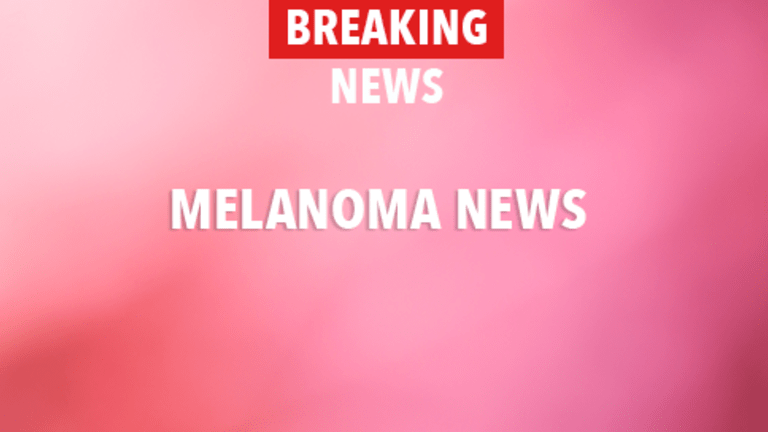 Combination of Paclitaxel & Tamoxifen Shows Activity Against Metastatic Melanoma
Combination of Paclitaxel and Tamoxifen Shows Activity Against Metastatic Melanoma
Persons who have metastatic melanoma, skin cancer that has spread to other parts of the body, may be treated with chemotherapy drugs such as dacarbazine alone or a combination of dacarbazine, carmustine, cisplatin, and tamoxifen (an anti-estrogen drug). However, many individuals who receive this initial chemotherapy still eventually experience progression of disease. Researchers at the Thomas Jefferson University in Philadelphia now report that a drug combination, utilizing chemotherapy with paclitaxel plus tamoxifen, may provide anti-cancer activity against metastatic melanoma in persons for whom initial chemotherapy has failed.
Some, but not all, previous studies have shown that paclitaxel and docetaxel, agents belonging to a relatively new class of drugs called the taxanes, have anti-cancer activity similar to that of dacarbazine, with response rates of 10 to 17%. Tamoxifen is an agent that inhibits estrogen. While tamoxifen is not useful against metastatic melanoma by itself, it does promote cancer cell death (called apoptosis) and helps to prevent resistance from developing to the chemotherapy drugs with which it is given. Tamoxifen is used with chemotherapy because it has few side effects and it allows the chemotherapy to be more effective against the cancer.
In the January 2000 issue of
Cancer, researchers at the Thomas Jefferson University reported a clinical trial in which patients who had previously received chemotherapy with dacarbazine, carmustine, cisplatin, plus tamoxifen were treated with paclitaxel plus tamoxifen. Paclitaxel was administered at 225 mg/m2 intravenously for 3 hours every 3 weeks. Twenty-one patients received at least 2 cycles of paclitaxel. The findings showed that 5 of the 21 patients responded to treatment (24%), with one having a complete response. The treatment was well tolerated by the patients.
The researchers concluded that the combination of paclitaxel plus tamoxifen has anti-cancer activity in persons who have previously received chemotherapy for metastatic melanoma. Future studies evaluating paclitaxel as well as docetaxel for metastatic melanoma, perhaps using larger doses of tamoxifen as initial treatment, are likely to be underway shortly. (
Cancer, Vol 88, No 1, pp 79-87, 2000)
Copyright © 2018 CancerConnect. All Rights Reserved.