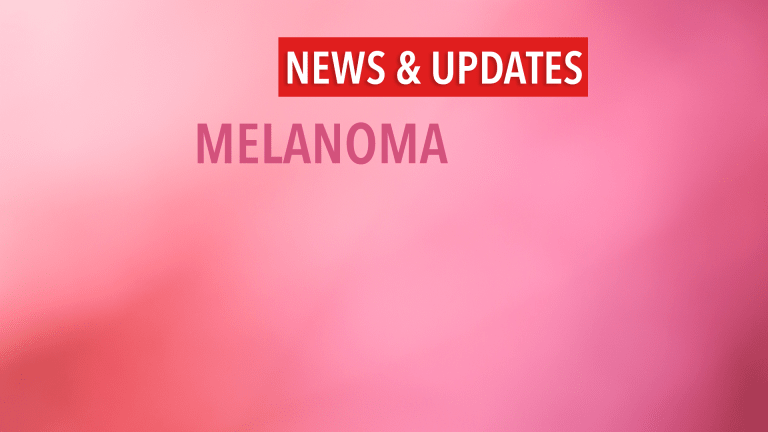 Careful Follow-Up Screening Improves Outcomes for Melanoma Patients
Careful Follow-Up Screening Improves Outcomes for Melanoma Patients
by Dr. C.H. Weaver M.D. updated 6/2021
Patients who have been diagnosed with early stage melanomas should be routinely assessed and educated about their disease to facilitate early detection of a second melanoma or identify early recurrences following initial treatment.1-3
Melanoma is a cancer of the skin that usually begins in the form of a mole. The cancer can grow deep into the skin and spread to different parts of the body through blood or lymph vessels. It usually spreads first to lymph nodes that are near the site of cancer origin and when advanced, can spread to organs and other lymph nodes throughout the body. Cure rates can be high for melanoma if the disease is caught early, before it begins to spread. Therefore, early detection is imperative in order to achieve optimal treatment outcomes.
Patients who have been diagnosed with melanoma have a 10-25 times greater risk of developing a second melanoma than the general population. As a result of this increased risk, these patients could potentially benefit from routine skin assessments designed to detect and treat a second melanoma in its earliest stages.
All stages of malignant melanoma have a defined incidence of recurrence after primary treatment. Patients whose recurrent cancer can be detected promptly by surveillance probably have an increased chance of being cured with secondary treatment. Physicians at the Yale Comprehensive Cancer Center have developed guidelines and made the following recommendations on surveillance intervals:
Stage I, annually
Stage II, every 6 months for years 1-2 and annually thereafter
Stage III, every 3 months for year 1, every 4 months for year 2 and every 6 months for years 3-5. At year 6 and beyond all patients should have surveillance annually.
Researchers at the John Wayne Cancer Institute conducted a clinical study involving over 3,000 patients who had been diagnosed with early stage melanoma between 1971 and 1999. At the time of treatment of their initial melanoma, these patients were thoroughly educated on performing self skin exams and instructed to seek medical attention if they observed any sign of a suspicious skin change. In addition, patients underwent a complete physical by a surgical oncologist and a complete skin assessment by a dermatologist every 6 months for 5 years following treatment of their initial melanoma. At five years and thereafter following treatment of the initial melanoma, patients underwent yearly physical examinations by a surgical oncologist and were advised to continue biannual examinations by a dermatologist.
Of these patients, 114 developed a second skin melanoma. Records for both melanomas were obtained in 82 of these patients. Of these 82 patients, the thickness of the second melanoma was decreased in approximately 79% of patients. Only 2 patients had a higher stage secondary melanoma than their initial melanoma. These results have led the researchers conducting this clinical study to stress the importance of education, self skin examinations and frequent follow-up for patients who have been diagnosed with melanoma. The fact that the majority of second melanomas were found at an earlier stage than initial melanomas indicates the relevance of advocating routine assessments by patient and physician in all patients who have had melanoma.
Surveillance for Stage III Melanoma
Once survivors of Stage III melanoma reach a certain time period of recovery, the frequency and intensity of follow-up does not appear to be associated with discovery of resectable first relapses, according to the results of a study published early online in the Journal of Clinical Oncology.

Survivors of Stage III melanoma are at a high risk for recurrence, and this risk varies based on the sub-stage of the disease, with Stage IIIC carrying the highest risk. In spite of this known risk, optimal strategies for follow-up have not been developed in this population. Researchers from Memorial Sloan-Kettering Cancer Center performed a retrospective analysis of 340 patients who were diagnosed with Stage III melanoma between 1992 and 2004. They evaluated the time and site of recurrence, the method of detection, and the overall survival.The results indicated that the overall five-year relapse-free survival was 63% for patients with Stage IIIA disease, 32% for Stage IIIB, and 11% for Stage IIIC. In terms of the site of first relapse, 51% were systemic, 28% were local/in-transit, and 21% were regional nodal. Most often, the relapse was detected by the patient: 47% were detected by the patient, 32% were detected by screening radiologic tests, and 21% were detected by the physician.
Based on the data from this study the researchers concluded that physical examinations and radiologic imaging are unlikely to detect relapse beyond a certain point—specifically, they suggest that:
Physical examinations are unlikely to detect recurrence beyond three years in Stage IIIA, two years in Stage IIIB, and one year in Stage IIIC.
Radiologic imaging is unlikely to detect recurrence beyond three years for Stages IIIA and IIIB and two years for Stage IIIC.
The researchers stress the fact that their guidelines are not definitive but merely a step in the right direction to determine appropriate follow-up guidelines in this patient population.
Patients with melanoma may wish to speak with their physician about obtaining specific information on self skin exams in order to detect suspicious skin changes early as well as scheduling long-term follow-up skin assessments with appropriate health-care providers.
References:
Cancer, Vol 91, No 8, pp 1520-1524, 2001.
Romano E, Scordo M, Dusza SW, et al. Site and timing of first relapse in stage III melanoma patients: Implications for follow-up guidelines. Journal of Clinical Oncology [early online publication]. May 17, 2010.
Cancer, Vol 86, pp 2252-2258, 1999